We live in the digital age. Everything has added some value to our everyday life. Not many actions today are beyond that statement for security is cybersecurity, the mail is e-mail, and meetings are virtual meets now.
The technology we use is only going to evolve and expand to fill in the little gaps left here and there. It is why we keep up with the emerging technology trends yearly. Gartner Group conducts heavy research each year, and this year, it has come up with trends to fill the digital gaps in the near future.
The 2022 trends for recent technology trends have been engineering trust, sculpting change, and accelerating growth. Since this also affects us, let us look at these impactful trends.
Developing Trust
We trust the technology we rely upon to create the best possible work for you. Without trust, the technology must be reliable enough to fill the gaps brought by changing times. That's its value.
Cloud-Native Platforms
All of us want resilient, agile, and elastic frameworks that will withstand or adapt to the futuristic changes depending on what's for us. The answer is cloud-native spaces. A lot of business techs, like telecommunication, fintech and eCommerce tech trends, need that.
Remember Huawei's (largest telecom manufacturer) significant move to cloud-native IT management? It is a prominent example of cloud-native benefit for companies.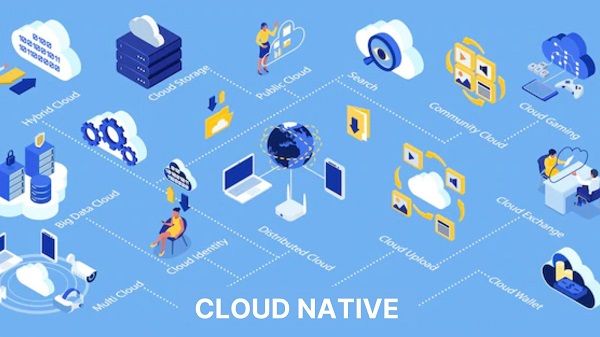 We have all seen migration to the cloud, which is all the heavy lifting with no advantages. We want the opposite, no heavy lifting and all the benefits. That's possible when you build within the cloud from the get-go- a cloud-native structure.
Data Fabric
Every company knows the challenges of scattered working conditions. We do too. One of the biggest challenges is data management.
It is a great deal of effort at an even greater cost. Gartner's predictive trend for 2022 says data management efforts will be cut down by 70% using Data Fabric.
What is Data Fabric?

When you can access data for analysis irrespective of its location, you are data fabric enabled. And this ability will keep your data protected. That's the highest merit.
Privacy Enhancing Computing
Data protection is a high-priority task for everyone going forward in the digital world. We want all our data protected. Who doesn't? But all we have is weight and worry due to data management boundaries.
So, this tech, Privacy Enhancing Computing, is a bunch of processes put together that ensure privacy. DeliverFund, a U.S non-profit organization tackling human trafficking, has gained much with this tech for its sensitive data.
Processes like splitting, preprocessing, and encryption are popular on the business end; encryptions and double authorizations have risen in popularity on the user end. It's a matter of confidentiality and privacy all around.
Creating Change
Yes, the digital era is here, but the businesses have not caught up with the times. The strategic technology trends we discuss are as futuristic as they are current. Take the Metaverse, for example; doesn't it feel futuristic to you? But it also feels relevant now!
Do you know there is a difference between the top tech and the tech apt for your needs? This chasm shut the world down during the pandemic. We need digital creativity to fill this gap and help businesses scale digitally. Fast!
Hyper Automation
When we think of automation, we think of repetitive, redundant tasks. Our brains are limited to AI, robotic, and software processes. We must break this box and consider automating digital-first options, focusing on remote controls. Welcome Hyper Automation!
It will allow multiple remote and scattered tasks at end-devices to be self-functional, allowing more space to work on other business objectives. Now that's quick scaling.
AI Engineering
If you have been tech-savvy and incorporated AI for your business, you are still one step behind the current times. You need to get past the planning stage and get to the launching stage. We are talking about full-scale AI products like an AI product understanding human emotions.
For this, you need AI engineering. We are saying development pipelines, integrated data, and automated updates focus on business problems instead of AI strategies.
Who wants constant updates on strategy? We want the new-gen AI to solve business problems.
Decision Intelligence
Time is money. All our enterprises need better and faster decision-making. This solution replicates the decision-making by a set of tried and tested processes, minus the long cycle of discussions every time.
The possible future is to use augmented analytics to automate future business decisions. That leaves us great merit to seek growth and ways to accelerate it.
Accelerating Growth
So far, the latest technology trends have been bridging the digital gap between businesses and their tech, bringing us closer to the next thing for digital-savvy companies. Remember when blockchain was wow? Virtual currency is already a part of our lives now.
The third obvious step is to find a way to create exponential growth. We need new principles for modern business problems.
Distributed Enterprises
We can't expect everyone to converge in one office. The office has to diverge. Netflix's working model is a trailblazing example of distributed systems.
They strived and achieved primarily digital and remote first workplaces and experience-based products. When this model is successful, you will never want to return to the traditional business style.
Generative AI
Artificial Intelligence is all about conclusions, the end. But if we could use AI to work on the in-between data analysis and generation, our work would be cut down by more than half.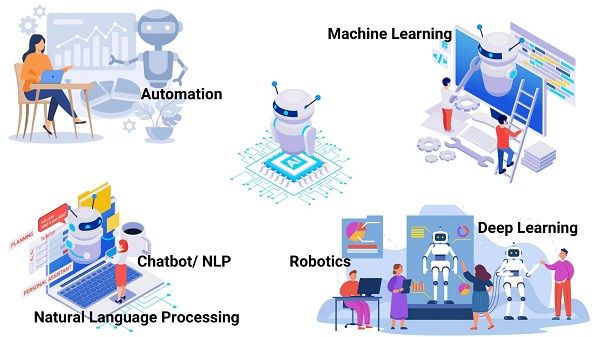 That's the job of generative AI- it creates new and original artifacts by learning the sample data artifact. And the good news is no repetition but a similarity to the original.
Now you realize the kind of innovation businesses need for accelerated growth today? If incorporated successfully, Gartner predicts 10% of data by 2025 will be produced with Generative AI instead of less than 1% now.
Total Experience
Have you heard of total experience in a business model? It combines customer experience, employee experience, user experience, and multi-experience at many endpoints. In short, the business is considerate of all the parties involved. An ideal for making everyone happy.
You should shift their experience model if you wish to transcend your current achievements. Such a wholesome business strategy is bound to produce accelerated growth. Fidelity Spire's financial services use this model and create realistic staff simulations for the same.
Conclusion
So, what is the end goal here? To have these techs incorporated into your organization immediately? No.
We are marching ahead with AI in app development. The goal is to find the most suitable tech among the present trends. If your work environment is ready to use immediately or not does not matter. Work every day to reach a point when the next suitable tech in the market arrives. You will just be a click away from integrating it into your organization. What about you?
For that, you need something more than common knowledge. You need to keep up with the trends and have a growth mindset.
We, too, strive daily to incorporate modern solutions and face more business challenges with you.
What tech are you using, and how far are you from incorporating Gartner's 2022 trends? No matter the distance, walk towards it.