Why Join Us?
We work — and believe in it.We do that moves us, inspires us. Work that has our fingerprints all over it.
Work that makes an Impact, and changes a million lives every single day. That's the kind of work we do here at illuminz.
Because we want our efforts to add up to something big. Something Significant. Something that couldn't happen anywhere else.
Join us, if you want to be a part of something bigger. And make an impact.
Growth
Rise to the challenge.
Collaborate and learn with different teams to grow as a unit.
Innovate
Rigorous brainstorming sessions, Passionate product discussions- Love that? Give your creative side the leap it requires, with us.
Health Insurance
As important as your health is to you, it is equally important to us as well.
Trainings
Opportunities to empower you to change lives and change the world.
Our Values
Values that remind us who we are and what we
strive for: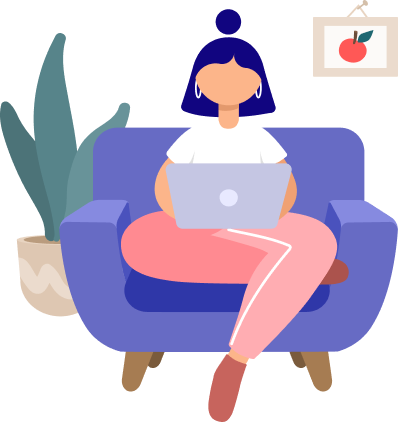 01
Do Good Work
Thrive to do good work. Always give every ounce of your best effort, and take pride in it. Be a passionate creator and craftsmen, then turn all those raw ideas into groundbreaking realities. And expect excellence from yourself and everyone around you.
02
Be Good
We believe businesses do better when taken personally. So treat co-workers, clients, family, and friends with compassion & respect. We always say - integrity, and loyalty are the cornerstones of our business.
03
Have Fun Often
Be strange, have fun often. Crack silly jokes, travel with your coworkers, share meals & crack jokes together. Take your work seriously, but don't take yourself seriously. We believe that enthusiasm, playfulness, and joy are the essence of a great life.
04
Be Passionate
Love what you do and be passionate about it. If you do - no matter how complex the situation is, you will find a way to do it. We believe love, passion and focus are the most powerful weapons in the hands of the creator.
05
Build A Community
We are all about building one big family of us, our clients and their users. We believe in caring about each other, coworkers and clients alike. Trusting each other, growing together. We succeed the most when we succeed together.
06
Improve Constantly
Challenge the status quo, push boundaries, break the rules. Learn new things, adopt new tools and explore and be curious. Be a risk-taker, a visionary, a dreamer. Create what comes next, because the possibilities are endless.