It has only been a few years when Artificial Intelligence used to live only in the science fiction novels that inspired many Hollywood blockbusters. The hero would somehow emerge and save the world from the alien invasion. Nobody knew that slowly and steadily AI will slip from those papers or screens and look into our faces one day and say: 
Hi! how's it going human?
Artificial Intelligence is now real. It made inroads into our daily lives as those very friendly digital assistants and gradually seeped into all facets of technological transformation. It will continue to define the future of human technological progress for years unless another offshoot splits from it and throws another surprise. 
It is said that it was actually in 2018 when AI officially became mainstream and found widespread acceptance by businesses and professionals across the spectrum. And since then, there's no looking back. Technologies are getting morphed each day with many innovations breaking ground.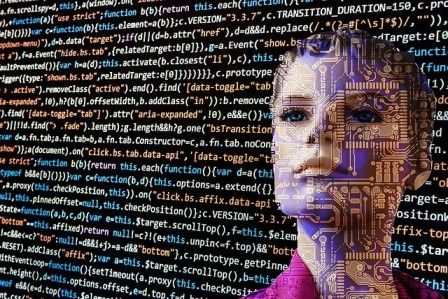 Wondering what's the scope like? Let's check out some figures!
The introduction of internet on-the-go has made the scope of AI virtually endless. In a report by PwC, it has been stated that AI holds the potential to contribute around $15.7 trillion to the world economy by 2030. The economies of China and the USA, recently locked in a brutal trade war that will hold the largest share of the pie. Organizations have realized that AI will have a huge impact on their efficiency and growth.
There has been a high level of interest shown in AI by both the businesses and science institutions lately. The acquiring of DeepMind by Google in $400 million is a loud testament to the mainstreaming of AI. In a study carried out by the Mckinsey Global Institute, it was stated that as many as $20-$30 billion were spent on AI by tech biggies like Google and Baidu in recent years. To add to the awe 90% of the above was pumped into the R&D and only 10% was used for AI acquisitions.
With so much buzz, if you are having even the slightest fear of being left out in the race, then relax! The Gartner 2018 CIO Survey, has some good news for you. It states that only 4% of the companies which it had surveyed had actually started using AI-powered solutions and for a large majority, things are still in the planning phases.
So, looking at the above statistics, one is curious to know about the changes that will take place by the union of the two most promising technologies of the future- the AI and Mobile Apps. 
Let's find out!
AI and Mobile Apps-The Deadly Combination
The future of mobile apps will be more interactive and intuitive. Mobiles have become the preferred mode of internet searches and mobile apps take a sizeable portion of the same. Integration of Artificial Intelligence into the Android App development will take the user experience to a completely new level. Many advanced features and roles like image labelling, text recognition, face recognition, scanning of barcodes and even landmark recognition will rise up. Apart from a smooth user experience, it will also be helpful in simplification of daily work.
How Exactly Can Mobile App Developers use AI?
A mobile app developer can play around with AI in multiple dimensions directed primarily at any one or all of the below three facets:
Learning: Trial and error comprise the basic level of intelligence. It may be required by a program to undertake various attempts to boil down to a particular solution. This once done will be stored for every future recurrence of the same problem.
Reasoning: Mobiles are more of companions than devices so it is not too early to suggest that they should be geared to reason in order to enhance the whole experience. A developer can work around the same by adding more inferences to a situation to solve a problem or complete a task.
Problem-Solving: This has been undertaken hugely by many developers for helping users to have some pre-defined solutions for searches or issues. Once the purpose is set, Mobile App Developers have many options in hand for application of AI into their projects. Here are a few possibilities:
Optimize the Search Process: AI will be invariably useful for the optimization of the search process for the users by making it more intuitive and far less tiresome. The search experience will be enhanced by suggestions, spelling corrections and even integrate voice into it. This can be said to take the centre-stage of discussions of the development teams.
Personalization of Content: Least tough yet most effective application of AI in any mobile app is to make it more personal for the user. Many new apps often see a downfall in a year merely due to lack of engaging content for the users. There is no one-size-fits-all approach. You may spend hours to produce a piece of content but if it is not intriguing to the user, it is a meaningless effort. AI will help draw patterns by observation of user decisions and embed the same into an algorithm. This can help the app make suitable suggestions to the user.
Enhanced Productivity of Apps: The best in case examples of this is the Microsoft Office 365 and the G Suite by Google which have displayed unmatched use of AI for streamlining their performance. AI's potential to take the productivity of the app to new highs cannot be doubted. The Delve by Microsoft which is AI-based prompts the users to walk through huge data sets and scan for the most relevant and important parts.
Reasoning Automation: This is one step ahead of mere analysis of user behaviour and rests on the foundation of problem-solving by algorithms. This one involves science empowered skills to remove various hurdles by way of logical reasoning e.g. solving puzzles, etc. A live example of such automated reasoning is displayed by Uber. Uber rests on automated reasoning for discovering the best directions which not only includes the shortest route but also the one with least traffic for reaching the destination quickly. Also, it picks up the most frequented routes at specific times like the ones which you use for travelling to and from work daily.
Image Recognition: This will be used for identification of various licensing plates and examining of customers in addition to confirmation of users by their appearances. SenseTime is one such organization which makes use of IR by its face recognition technology primarily for reviewing the payment and pictures for monitoring of the bank cards.
The Next Part of The Puzzle is How to Go About it?
Well briefly, it is your call. You may wish to pick a readymade offering from Google Cloud or may wish to try your hands on the customizations. Of course, the decision will also be guided by factors like how much effort you are willing to make depending on the use case. In case you opt for customizations here are a few ML frameworks which will be useful:
TensorFlow: This is an Open Source framework from Google which spans many use cases.
PyTorch: Based on Python, the library from Facebook is primarily used for NLP applications.
Google Cloud ML: This typically deals with Image Analysis like text or face detection, etc.
Firebase ML kit with TensorFlow Lite: It is the younger version of Cloud Vision API with a focus on mobile developers.
OpenCV: Highly robust and easy to use which is available for many platforms including Android.
Kaggle: Highly useful for AI developers for getting models in some particular use cases.
Conclusion
AI has the potential to empower apps to imitate human intelligence by enhancing accuracy and experience. It lends extraordinary functionalities to the apps which keep you ahead of your competitors. The future is already here and it will belong to the ones who will fearlessly embrace the change.  Any right move comes with a validity tag. The time is now and you cannot afford to miss it. 
Illuminz team has already awakened to the rising realities of AI and have helped our clients see bright horizons. You can be the next one!