Introduction to cloud kitchen
If we look at the food industry closely, it has progressed enormously in the last few years. The revenue in the online food delivery market alone is expected to reach $137,596 million worldwide, by 2023.
Huge!
And if we look at the trajectory of consumer behaviour since March, it's easy to see why these businesses are appealing. With many dining rooms still closed or partially closed, consumers have a wide range of food options available to them through a digital channel across much of the country. As a result, online ordering has increased by a factor of ten this year.
If you want an idea of what the restaurant industry could look like in a post-pandemic environment, look at where the money is going.
As technology rapidly advanced, so did innovation within the food and beverage sector.
Look at all the third-party apps - Uber Eats, Grubhub, and DoorDash have simplified ordering out with the click of a button — no need to enter the restaurant.
The advancement of this technology has enabled the growth of new businesses such as virtual kitchens, also known as cloud kitchens, ghost kitchens, or dark kitchens.
This concept has transformed the food and beverage industry by eliminating one of the most important elements of any restaurant: the dine-in area.
A virtual kitchen also known as a cloud kitchen, is a commercial kitchen that is optimised exclusively for food delivery. That means your restaurant can be ready for takeout orders without ever needing a dine-in space, which means less investment, lower rent, and less labor cost.
According to Statista, the 'platform to consumer (cloud kitchen/delivery only)' format is expected to grow at a CAGR of 12 percent through 2024. Turns out, the pandemic was a little less cruel to the food industry.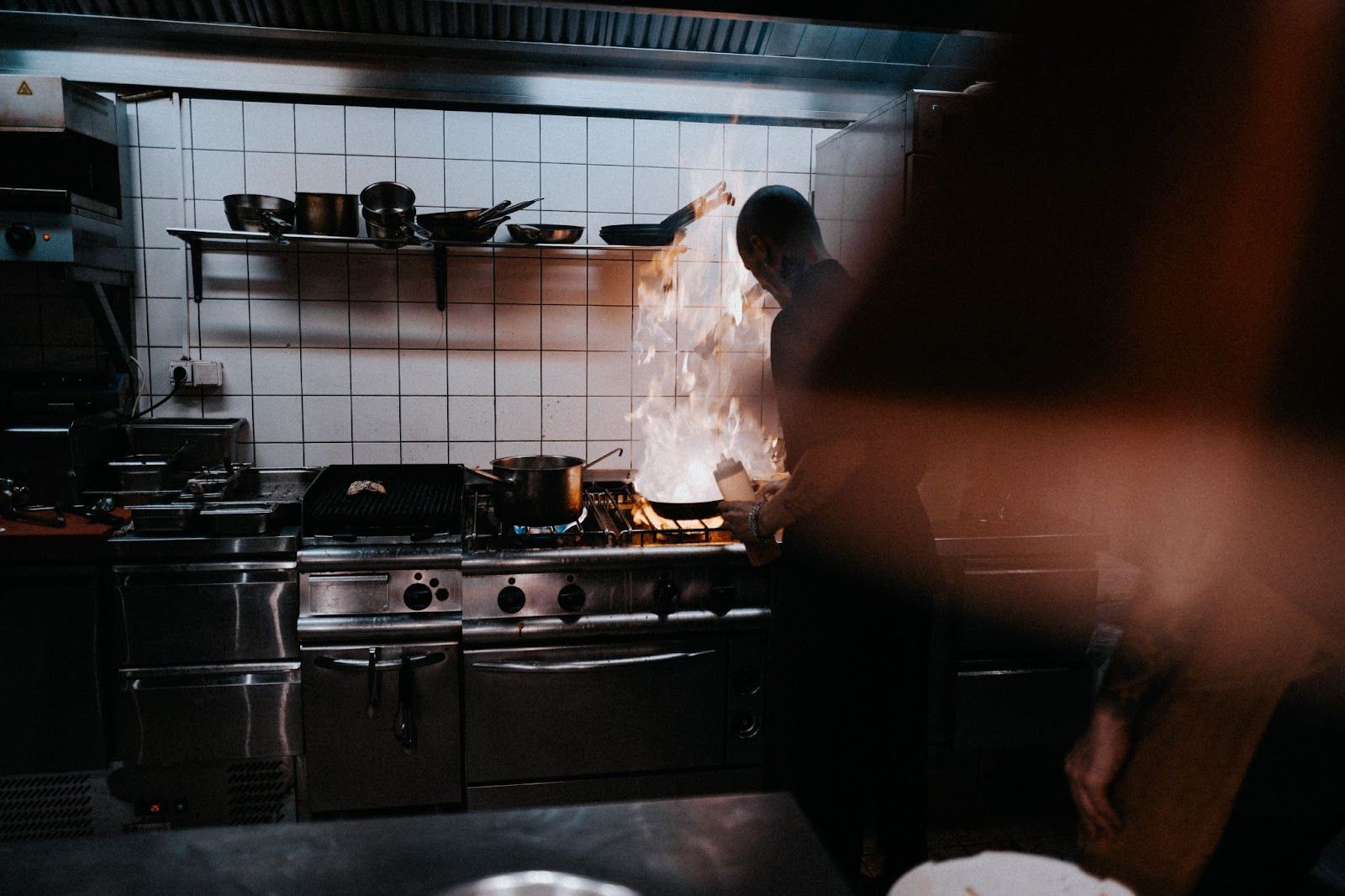 Why is opening a cloud kitchen a good idea for you?
Lower setup cost

The initial costs of cloud kitchens are a small fraction of those of a traditional restaurant. You do not need to sign a costly lease or train a large staff.

Furthermore, you do not require any of the furnishings or decorations that are typically associated with a traditional restaurant!

As a result, the initial setup cost is significantly lower when compared to traditional restaurants.

Scalability/Better expansion opportunities

Scalability is one of the primary benefits of cloud kitchens.

Traditional restaurants have a finite number of seating options. Again, large investments are required to scale. Renting out another kitchen block is all that is required for cloud kitchens, which are typically located in warehouse-type locations.

So if you can't rent equipment at your location, purchasing it and increasing square footage is less expensive for cloud kitchens than traditional restaurants because they're normally installed in cheaper parts of a city already, and you only need to rent extra space for the kitchen, not the seating area.

Cloud kitchens are more like tech startups than restaurants

For cloud kitchens that are led by technology and data-driven entities — good food is key, but it's way more important to be tech-savvy. Because the only way to get customers for a cloud kitchen is through — technology. You must know the unit economics of your partnership with the delivery apps.

Because of easier access to data, it is easier to optimise a cloud kitchen business than a traditional restaurant.

For example, you can forecast which items will be in high demand around what time and begin preparations ahead of time to ensure faster delivery times. Analytics, marketing channels, and mobile apps are critical components of a cloud kitchen company.
Which of these cloud kitchen models will fit your business idea?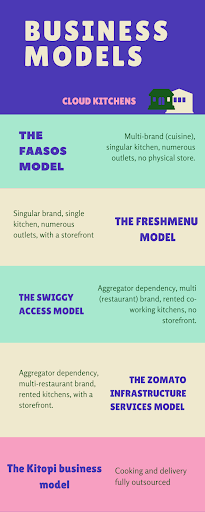 The Faasos Model
Multi-brand (cuisine), singular kitchen, numerous outlets, no physical store.
Such cloud kitchens are built on data intelligence such as resident demographics, common cuisines, and hyperlocal demand supply.
The concept is to recognise the demand for the most ordered cuisine in a neighbourhood (5-6 km radius) with relatively few restaurant options serving these dishes.
This model is clever because it positions the separate brands as their establishments. And having a single shared kitchen keeps operational costs low. You could think of it as specialised cuisine-based cloud restaurants, owned by the same mother brand, sharing the same kitchen.
How does it works?
Orders are placed via the online platform.
Multiple products in a single kitchen.
Each brand focused on a specific cuisine.
Only delivery is available.
For orders and deliveries, a blend of aggregator dependency and self-reliance is used.
The Freshmenu business model
Singular brand, single kitchen, numerous outlets, with a storefront.
This is a cross between a takeout restaurant and a cloud kitchen. It is mostly similar to a cloud kitchen business model, but it also has a storefront. The storefront exists so that customers can walk in and see how their food is prepared if they so desire.
In essence, this model makes use of all of the operational efficiencies of the cloud kitchen business model and has a "real" window with customers.
How does it works?
Orders are placed via the online platform.
Single brand, single kitchen.
Menu changes on a regular basis, with a mix of seasonal dishes and best-sellers.
Takeout and delivery.
For orders and deliveries, a mix of aggregator dependency and self-reliance is used.
The Swiggy Access business model
Aggregator owned, multi (restaurant) brand, rented co-working kitchens, no storefront.
This cloud kitchen model, known in the food industry as the "shell," is an efficiently located empty kitchen space with the absolute minimum infrastructure – gas pipelines, sewerage, and ventilation systems.
Established (or new) restaurant businesses rent that kitchen space and set up a restaurant using online ordering, a delivery fleet, and menu intelligence. The restaurant provides the necessary equipment, personnel, raw materials, and recipes.
Simply put, the restaurant prepares the food and Swiggy delivers it.
How does it works?
Orders placed via Swiggy.
Singular kitchen, numerous restaurant "partner" brands.
The Restaurant is responsible for the menu, kitchen equipment, and staff.
Swiggy is responsible for deliveries.
The Zomato Infrastructure Services model
Aggregator platform, multi-restaurant, rental kitchens, with a storefront.
The Zomato model, which is an improvement on the bare bones Swiggy access model, is based on the concept of rented kitchens but with built-in kitchen equipment and comprehensive processes. Zomato also shares its expertise in order demand management in this model.
These cloud kitchens, like the Freshmenu model, have a storefront where customers can walk in. Similar to the Freshmenu example — a mash-up of a cloud kitchen and a takeaway restaurant.
Simply put, the restaurant prepares the food and Swiggy delivers it.
How does it works?
Orders are taken via Zomato.
Singular kitchen, numerous restaurant "partner" brands.
The Restaurant is responsible for the menu.
Customers have the option of walking into physical stores .
The Kitopi business model
Cooking and delivery are completely outsourced.
This is a more recent addition to the cloud kitchen business model mix. You can outsource everything in this model, including your call center operations, kitchen, and delivery.
Consider a restaurant where the vast majority of the kitchen preparation is outsourced and delivered to your kitchen. Your chefs can then put the finishing touches on it before Kitopi picks it up for another delivery.
How does it works?
Orders are received through Kitopi's phone center, your online platforms, and third parties.
Kitopi purchases and stocks your basic supplies.
Kitopi then "pre-prepares" the meal in its centralised kitchen before sending it to your kitchen for final touches.
It is picked up and delivered to your consumer.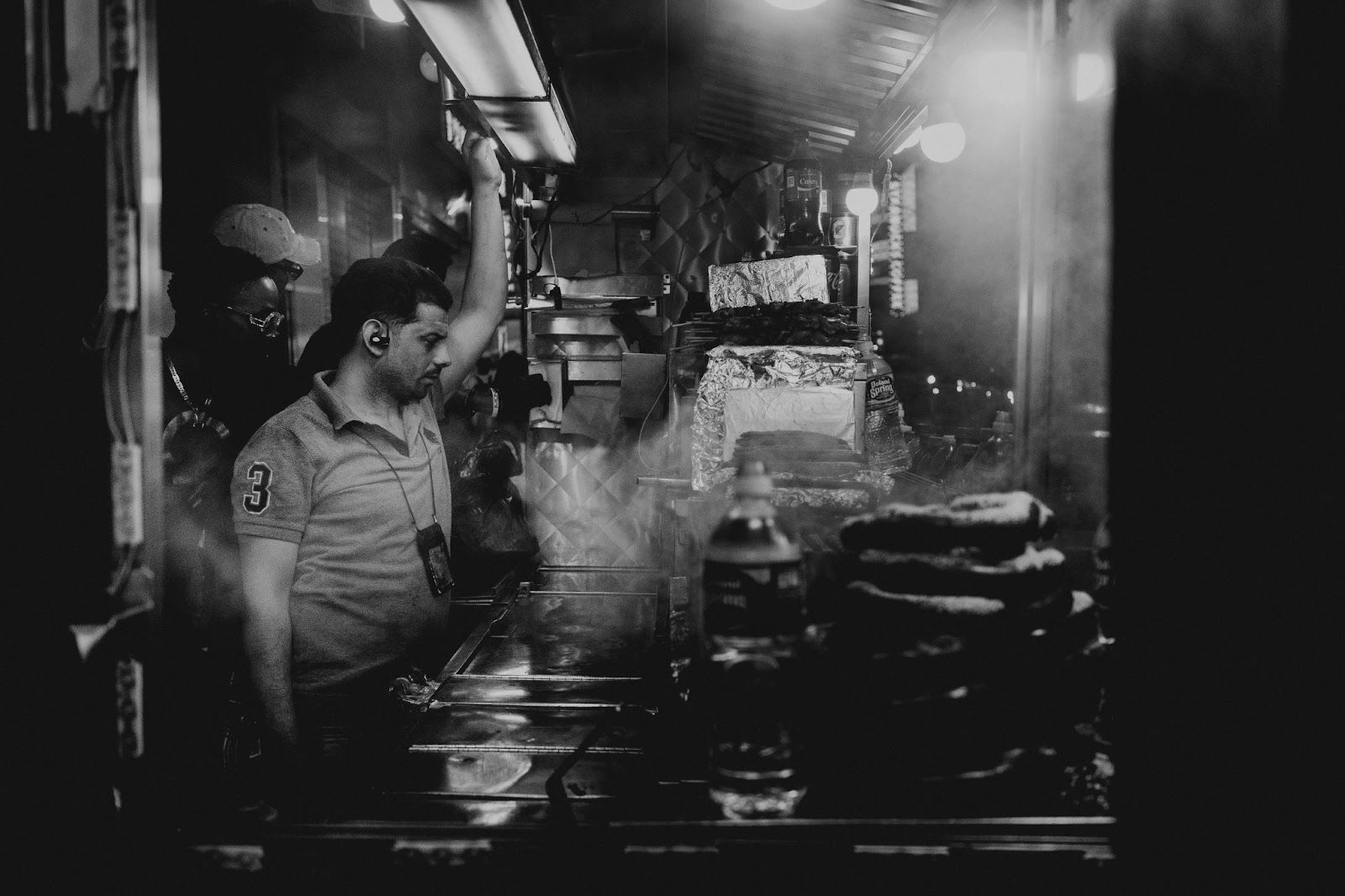 How do cloud kitchens command higher margins?
Often, the most expensive aspect of running a traditional restaurant is the rent.
A prime location increases foot traffic, which increases revenue for the restaurant. However, prime-location rents eat into profit margins.
Payroll is another significant expense for traditional restaurants. You'll need servers, bussers, and so on. COntoToe other hand, Cloud kitchens can be located in the most affordable parts of a city or even on the outskirts of town with little to no impact on revenue. And they don't need such a large staff. This increases their profit margins significantly.
How to run a cloud kitchen?
While the cloud kitchen business is a highly profitable restaurant format, it requires a lot of effort to succeed. Let's take a look at what it takes to successfully run a cloud kitchen restaurant.
Taking orders in A Cloud Kitchen/Delivery-only Restaurant
Processing orders
Staffing and recruitment
Supplier Management
Inventory control for delivery kitchens
How can you market your cloud kitchen?
Now that you've made up your mind to open a cloud kitchen - the next immediate step would be to market it effectively.
Although cloud kitchens are a lucrative domain to enter, you must take the necessary steps to increase your brand's visibility and gain a competitive advantage.
Aside from following the requisite operational processes in establishing a cloud kitchen business, operators must employ effective marketing strategies to increase overall sales and help retain customers.
Social Media


Food is the most browsed and pinned topic on Pinterest.

You can reach thousands of potential customers by using social media platforms such as Facebook, Instagram, Pinterest, and Twitter

Share photos and videos of how food is prepared and packaged for delivery. Similarly, you can communicate the safety and hygiene procedures that your cloud kitchen employs to ensure safe and sanitary doorstep delivery. Such promotional ideas would also gain the trust of customers and have a positive impact on them.



SEO/Adwords


It is critical to boosting your restaurant's online visibility by developing and optimising a website for search engines. It will aid in increasing organic traffic.

If you want to get a head start, consider using Google Adwords to:

Increase traffic to your online ordering website.
Determine which keywords people are using to find your website.
Appearsr in search results from multiple locations.




Some keywords, such as restaurants near me, may cost hundreds of dollars per click due to the high volume of searches, but hyper-targeted keywords may be very cost-effective. Google will allow you to set a budget for your ads in order to avoid overspending.



Influencer marketing


This marketing strategy entails promoting your restaurant through the use of influential individuals or entities.

They could be chefs, cooking show hosts, or well-known food bloggers. Look through a list of influencers who are relevant to your cloud kitchen model. You can find everything from a wine taster to an Italian food connoisseur online.



Email/SMS


They are cost-effective, instant, and secure modes that can be used in tandem. You can use them to share daily updates, such as new discount menu additions to your cloud kitchen.



Video


We are well aware that video marketing is huge. To put this into action, you can either do it yourself using editing and shooting apps like Quik/ Filmic Pro, or hire a freelancer or agency to quickly churn one out for you.



Optimise your ordering system


A properly designed and optimised restaurant website would encourage proper customer engagement and would be a determining factor in increasing your restaurant's sales. Include on the website all necessary information, such as a detailed menu, delivery channels, hotline numbers, customer reviews and ratings, and so on.



Incentive programs


Customers prefer online channels that are likely to provide appealing discounts and offers. You can track information such as email address and/or contact number from the moment they place their first online order and send direct notifications.

In order to generate repeat business and increase sales, provide your customers with various promotional offers such as loyalty rewards, discounts, customised offers, referral programs, and so on.
What monetization strategies must your cloud kitchen use?
Market on aggregator platforms


One of the best platforms for promoting your cloud kitchen business is online food aggregator marketplaces. Integrate with online delivery platforms to reach customers looking for home delivery services.

Because food aggregator services like Zomato, Swiggy, and others are popular with a wide target audience, listing your cloud kitchen brand on these platforms is critical.

Marketing on aggregator-based platforms is data-driven - cloud kitchens can create targeted campaigns that generate more orders. If you run a multi-brand cloud kitchen business, give each brand a distinct identity on these platforms and gain valuable insights by tracking your customers' activity.



Upsell (examples)

Because all of your orders are placed online, it is critical to consider strategies to increase your average order value. This is easier to accomplish on your own platform rather than on restrictive third-party websites.




Make certain that your upsell products are relevant to the original product.
Be aware of your customer's expected price range and provide options to support it.



Advertise well

As we know that a cloud kitchen does not have a physical location where customers can walk in and dine. There are no signages or display boards to attract passers-by to the restaurant.

As a result, unless you advertise effectively, people may be unaware that you have started this fantastic kitchen of yours. How can you start?




Well, for starters:

Make certain that your upsell products are relevant to the original product.
Be aware of your customer's expected price range and provide options to support it.
Key Takeaway
Cloud kitchens are here to stay.
Earlier, it was inconvenient for businesses to manage to punch in orders from different sources on multiple screens but the advent of sophisticated tech tools has streamlined all orders.
If we go a little further in the future, these cloud kitchen might not just remain B2C but may also become B2B ventures.
Technology is transforming F&B. And we have no idea what the future will look like!
Are you looking to establish your own brand?
Learn the complexities of the industry from our experts!
Ques1: What are some key cost considerations for setting up a cloud kitchen?
Ans: Key cost considerations include kitchen equipment, staff salaries, licensing and permits, branding and marketing expenses, technology investments (ordering platforms, POS systems), and delivery logistics.
Ques2: Can cloud kitchens be operated as a franchise?
Ans: Yes, cloud kitchens can indeed be operated as franchises. This model allows entrepreneurs to replicate a successful cloud kitchen brand in different locations, leveraging an established concept and brand recognition.
Ques3: What role do delivery platforms play in the success of Indian cloud kitchens?
Ans: Delivery platforms like Swiggy and Zomato have played a crucial role in connecting cloud kitchens with a vast consumer base, enabling them to reach more customers and expand their business.