Introduction
Swiggy is an Indian food unicorn that disrupted the food industry after Zomato. While both are food aggregator apps, ask their customers to log-in via mobile numbers or e-mail.
Ordering food at Swiggy is incredibly easy. You can search for the restaurants or dish of your choice. There is a section of famous brands, your previous orders and daily meals for people ordering food at work. There are no reviews, only ratings. If you are looking for reviews of a particular restaurant, go to Zomato! (See, what they did here!) This feature comes in handy when you are hungry, have guests, or don't want to take chances with your food!
How did it start?
The story of Swiggy started back in 2014 when Sriharsha Majety and Nandan Reddy came up with the idea. But little does everyone know that it was 'illuminz' with whom they collaborated with their initial product.
What did we do?
Sriharsha and Nandan chose Koramangala, Bangalore as their target market. This particular place is mostly filled with both, office and college-goers.
Keeping in mind the region, Swiggy began with a basic food delivery website that offered three categories — Food, Alcohol, and Dessert.
onboarding
Users can
order food

from their favorite restaurants in no time.
Order your favourite food

Users can order food from their favorite restaurants in no time.

Track your food

They can keep a constant track of the order with timely notifications of the rider.

Enjoy your meal!

After the order has bee successfully delivered to the user, they can relish it with everyone!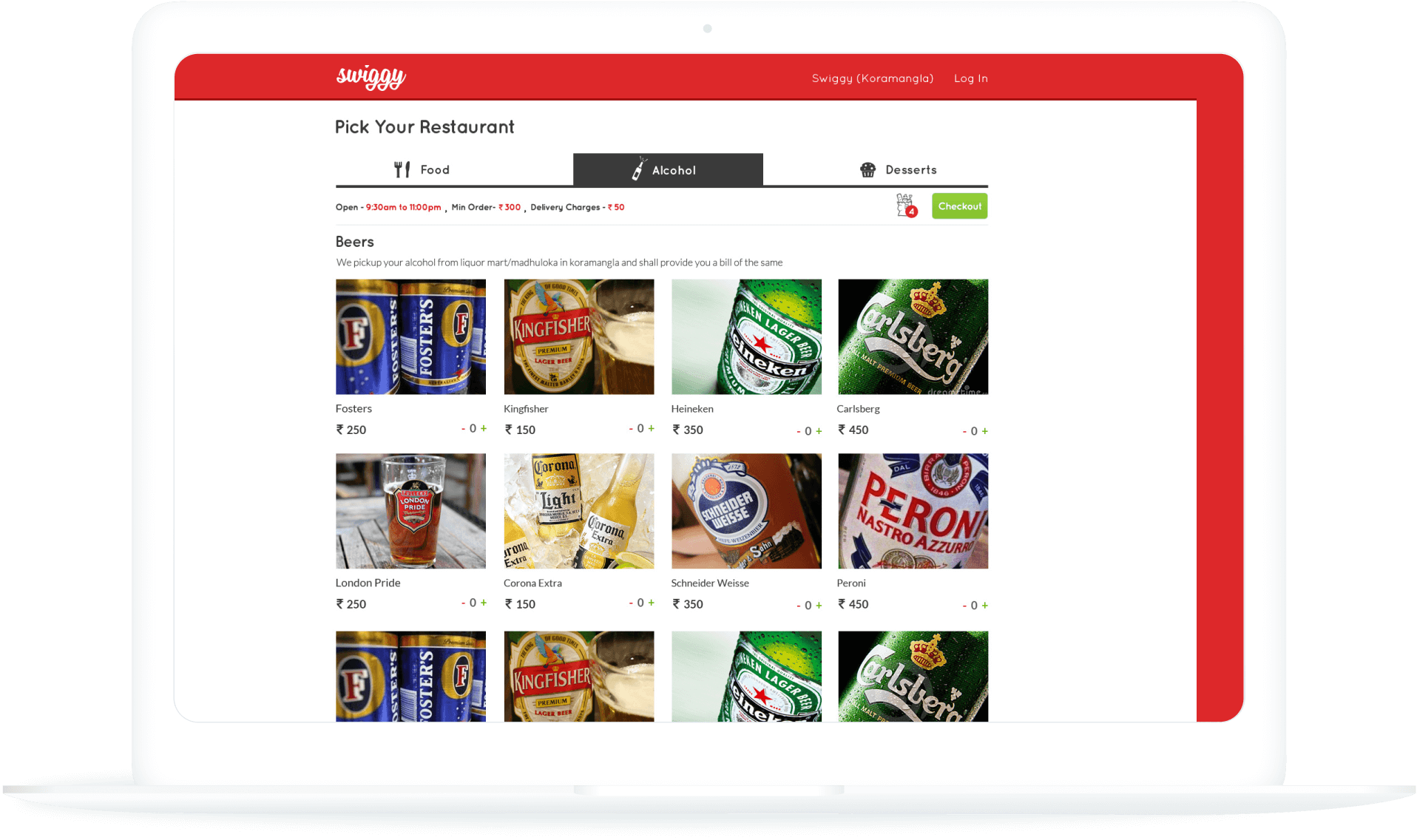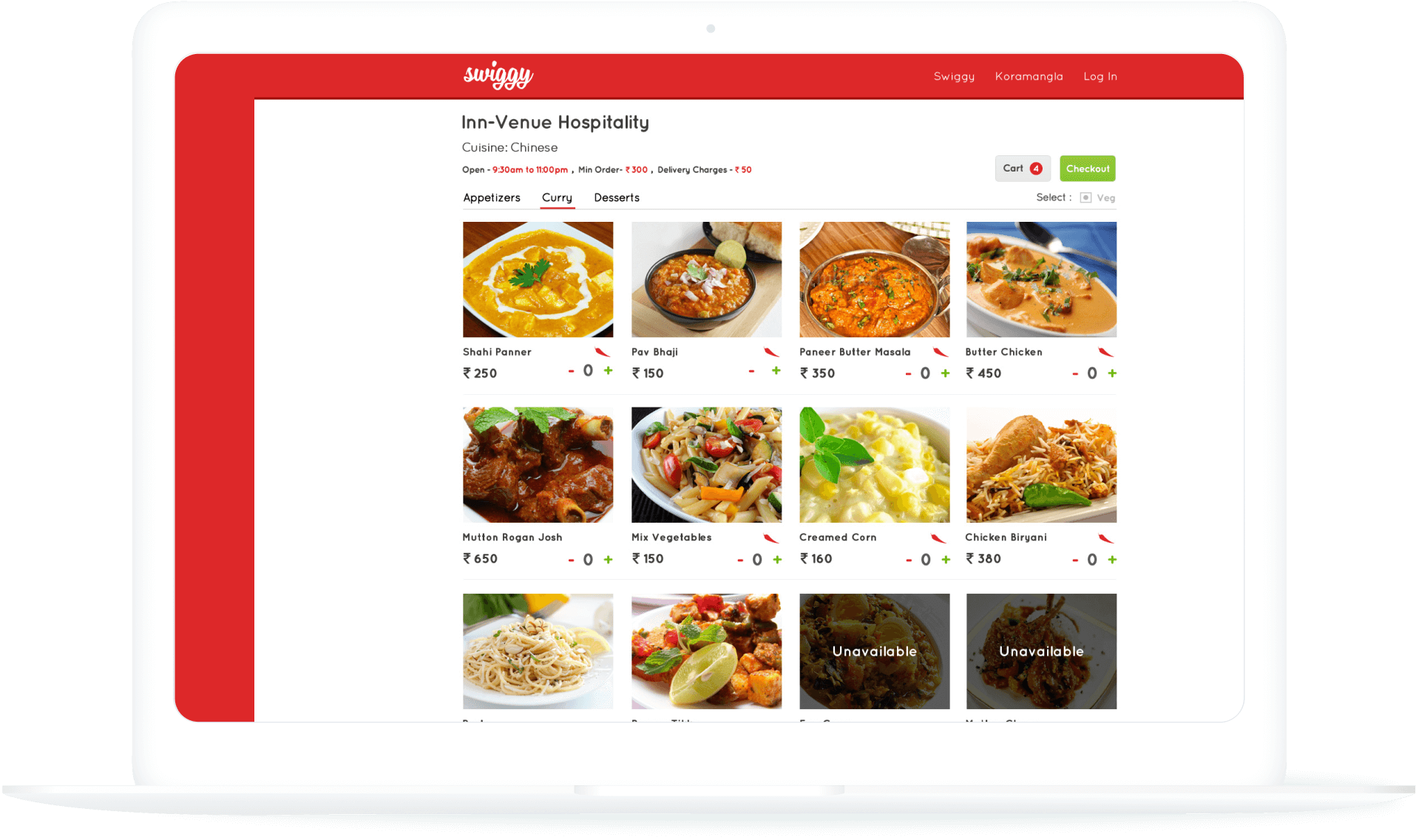 onboarding
Users can
browse for their favorite

restaurant and order with just a tap.
Restaurant detail screen

Users can browse for their favorite restaurant and order with just a tap.

Cart screen

The cart screen helps the user know the items saved in the cart.

Payment screen

Users can pay for their order via multiple payment gateway options integrated in the app.
Responsive designs, happy clients
We integrated everything — quality designs, well-defined user flow, easy sign-in, simplified categories, etc.
The result
Because of its valuable and novel concept at that time, Swiggy received its first investment worth $2 million from Accel and SAIF Partners, along with an additional investment from Norwest Venture Partners.
The investments followed after that. In April 2020, Swiggy received around $43 million in funding which valued the company at $3.6 billion.
Let us contact you
and take your business forward!