Do you want to buy a holiday home in Miami with a beautiful beach view or Get a bachelor pad on the Sunset Strip in LA?
The task of looking through houses and the hard work of packing and moving on top of your job hours is daunting.
On average, Americans move about 11 times in their lifetime!
Burning all that gas to go through the scavenger hunt, it's tough.
You need a budget for all that travelling, remodelling and unexpected fixes. And then a budget for moving.
If you think that is normal, we will tell you NO, it's not.
Augmented Reality Can Solve Your Problems
AR started changing the panorama in 2018 when Sotheby's International Realty began using virtual AR tours via their app, CURATE.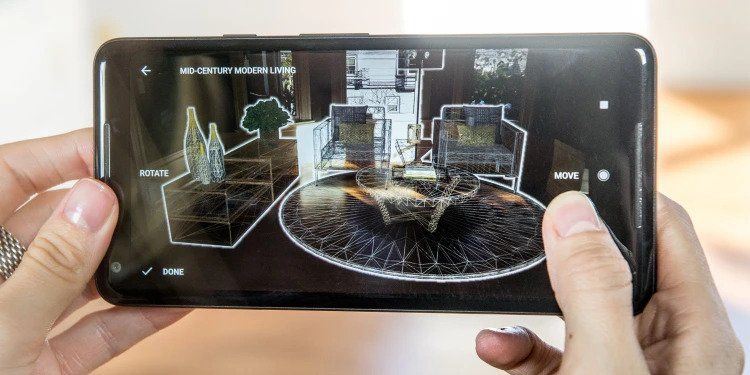 If you were Genie, you would swipe your hand across any room and change the decor until satisfied.
This Magic is real. But unlike Genie, you don't have to be present in the new place; you can be anywhere.
This is AR. Augmented Reality allows you to see something else overlapped with a real-world environment in 3D while you are in the comforts of your own home.
See a new living room from the comfortable armchair of your current living room!
AR has come a long way
67% of people want to have more virtual tour accessibility. Even the White House has virtual tours now.
But these days, you can do more than virtual tours. Take note, that's a gap in the real estate industry.
You create floor plans dynamically.
With MagicPlan, anyone can design floor plans dynamically. You could potentially add a whole unit, move it around and find where it fits.
AR has made remodelling easy.
There is always so much home improvement going on in the US. The number of businesses in this part of the real estate market has increased by 3.8% every year since 2017.
If you need a home remodelled, we suggest you look into RealAR. This app helps convert 2D plans into AR-based 3D model homes.
You can walk around the house virtually.
Note to The Oppenheim Group- The clients of that $40 million home could have walked around a finished project on AR in the comforts of their wraparound couches. Instead, they got $40 million of brick and mortar.
Information at fingertips.
Apps like HomeSpotter can provide information on any real estate. Info pops up on your phone when you aim a camera at a home or condo. But that's limiting AR; it can do more for you.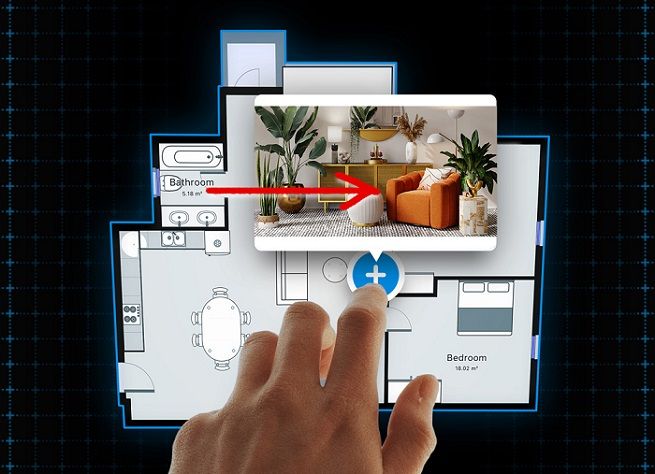 In 2017, IKEA partnered with Apple to revamp its app, helping people furnish their homes from home. We feel like visual tours have come so far, but the realtor part of the industry is still set back.
AR that's in use today does not hold a candle to the Starfire.
The AR from 5 years ago has come a long way, but no one in the real estate industry has taken advantage of it yet.
AR has more to explore in real estate.
The market for AR and VR is expected to hit $454.7 billion by 2030. With construction as one of the leading industries.
Now, construction is a small part of the vast real estate industry. Much of it is still under-explored. Take the largest Real Estate Parent company, "Realogy," for example. Their digital real estate footprint is primitive.
AR technology in real estate is a lot more advanced today. There is a gap in the market waiting for big low-lying agencies to take advantage of AR.
If ideas are holding you back, we will help you fill the Grand Canyon-sized space with AR.
AR final is the real deal
AR will have a 77% CAGR by 2023. You have an advantage here.
Under-construction? No problem! Everyone can look at the final design in AR and make live suggestions. Only when you meet all visual checklists, move forward.
Save the costs of hits and trials.
Don't move until Moving Day
Use automated measurement technology to map your current home furnishing and find perfect fits for them in the new place.
Now AirMeasure is already an AR Tape, but that's it.
Another idea sparked- People can walk around the homes virtually, but they also want to know the neighborhood. Allow them to exit the house in AR and walk to Central Park from their apartment.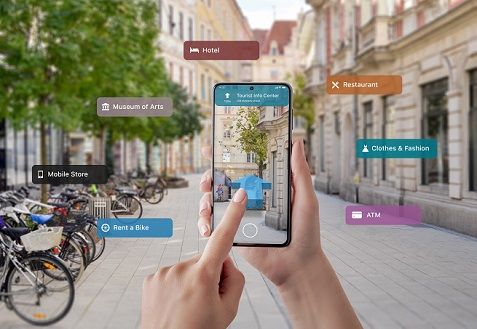 Real-time AR listings
The asking price in Manhattan rose by 7.7% and in Brooklyn by 6.1% in early 2022 alone. If the real estate market could use a cloud-native for real-time information and integrate it with AR, boom!
You have real-time prices, buyers' offers, quotes, open house events, and so much more.
From paper to 3D on your couch
Open your camera and see a listing on the street. There is an app for that, but have you seen any app where you walk into a home by clicking on the listing?
What if you could pick up your home's blueprints, scan them into an app, and turn the floor plans into 3D models? Would you do it?
Augmented Reality can pick up your analog pieces if you let them.
You could be that entrepreneur that started to solve their own problems and solved them for everyone else.
We have the tech. Here are your ideas, but where are you?
Conclusion
Augmented Reality is so advanced that if Google could map the live areas on its maps, you could potentially be walking within a real live version of SimCity.
Mapping the globe is intricate, but mapping a house and neighborhood aren't. Let's have that chat where we get a coffee and give you the tools to construct your real estate world in AR.
What are you doing waiting around? Chop chop! Get going and be the first to make new uses of AR in your realty selling.