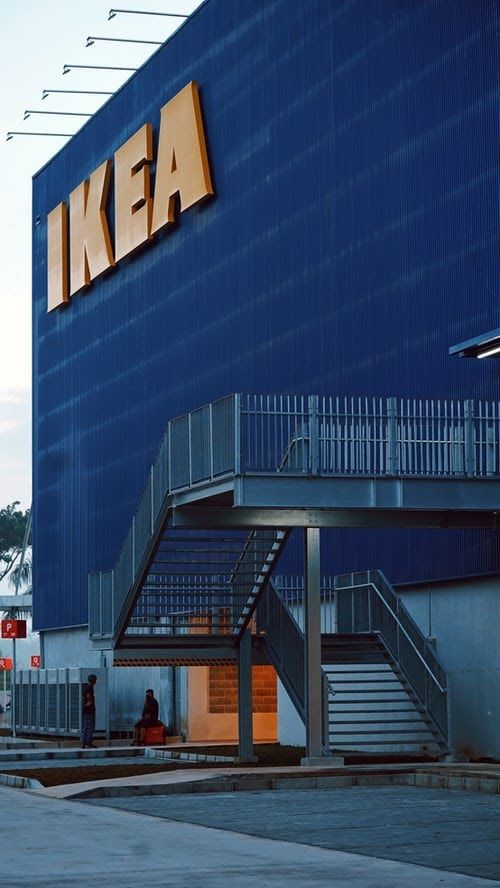 Apple's CEO Tim Cook was highly ecstatic about the upcoming AR innovations.
We know what happened next.
Apple partnered with the reliable furniture brand IKEA in June 2017 as their launch partner for its ARkit in the iOS 11 keynote.
The result? We now had access to put digital furniture anywhere in our room!
Everybody started putting sofas in their living rooms, virtually installed bookshelves on their library walls, hung toothbrush cases in their washrooms — they made it so easy and left only a little to our imagination. (*wink*)
Part of the reason for this was the true novelty of a consumer AR shopping software.
AR apps are no longer a novelty and, although not exactly widespread, are at least familiar. From gaming to tattoo selection to selling watches or lipstick, there is a slew of businesses doing things that are quite similar to what IKEA began four years ago.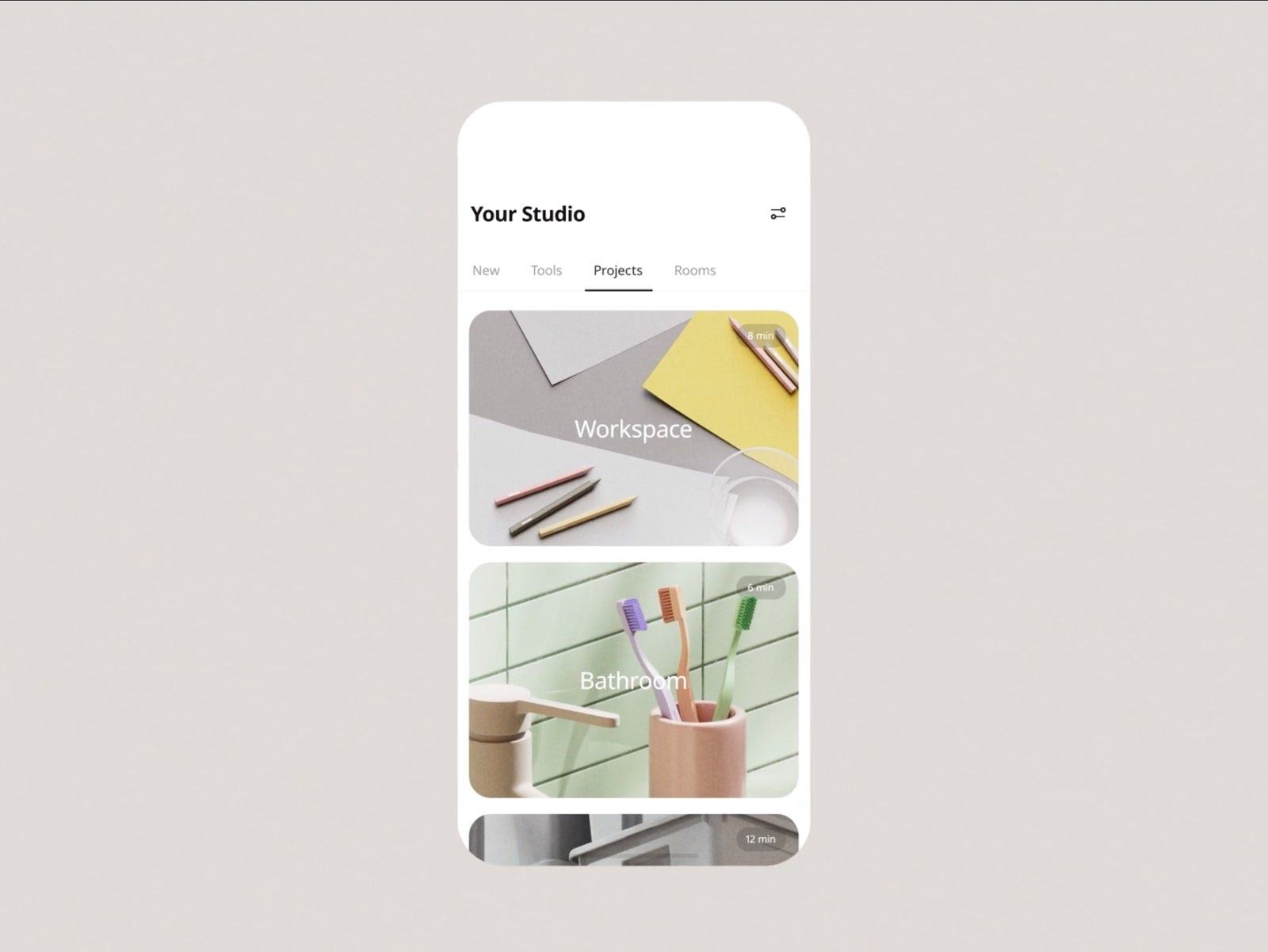 This is most likely why the furniture manufacturer commissioned SPACE10, a future-living lab based in Copenhagen, to overhaul its AR product.
SPACE10 claims that the goal for IKEA here is to enable customers to create entire homes using the LiDAR sensors in an iPhone, rather than merely adding virtual chairs and lamps to a room.
SPACE10 wants users to help improve the final Studio product, but for now, it lets you capture complete 3D room layouts with measurements, including windows and doorways, and it recognizes your existing furniture and adds white boxes on the design where your current chairs, tables, sofas reside.
You may then install furniture, shelving systems, decorations, and change the color of the walls before exporting your design in both 3D and 2D and sending it to others for approval or mockery.
Ceilings can also be included in the models, allowing you to add virtual suspended light fittings. Other new capabilities include the ability to interact with goods, such as turning AR lighting on and off and stacking items on top of each other, such as a lamp on a sideboard.
Those of you who follow the company may be aware that this is not IKEA's first foray into technology. The company has also been an early adopter of technology such as virtual reality, wireless charging, smart lighting, and solar panels.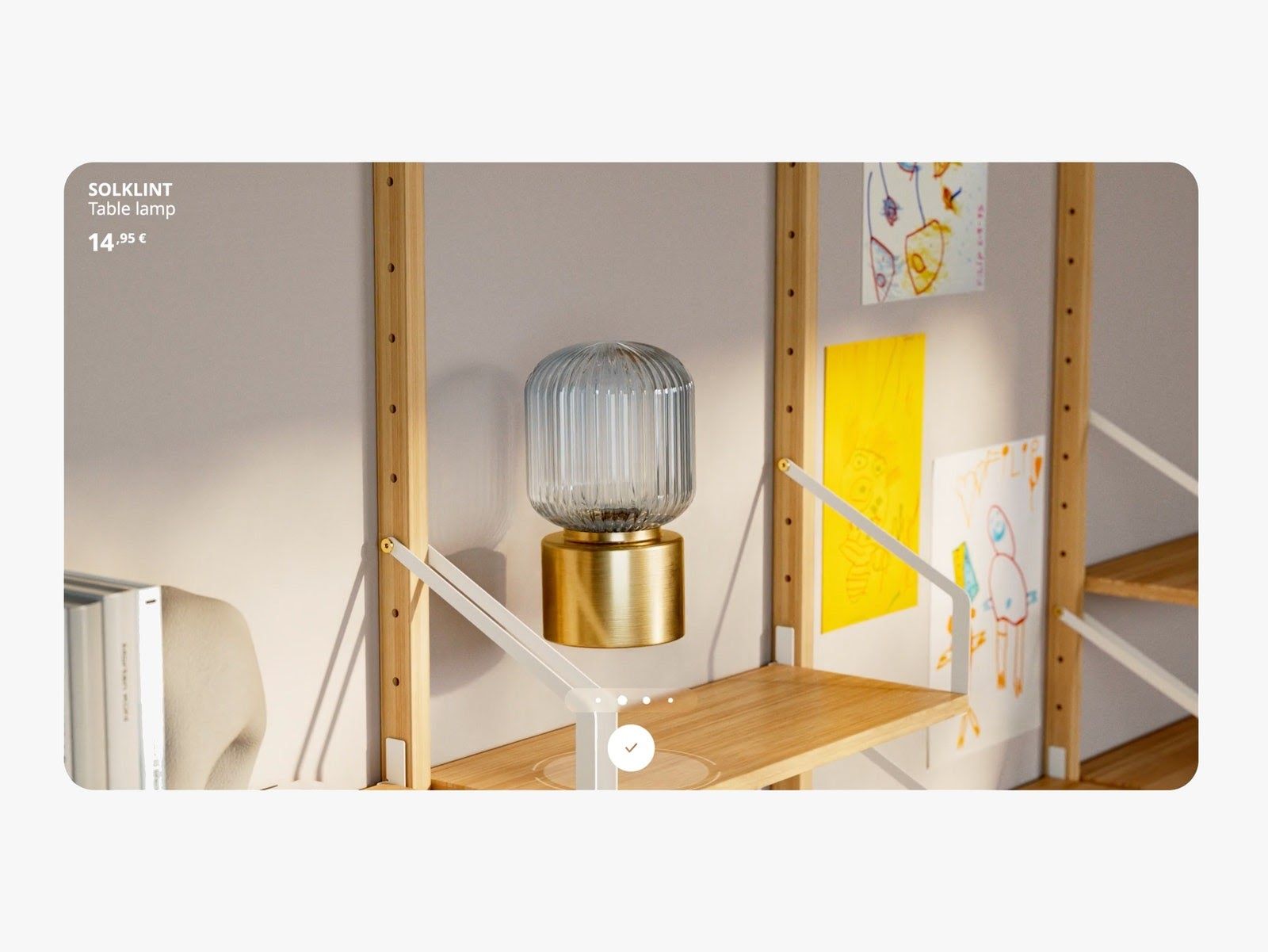 What compelled IKEA to build the AR app?
It was Apple approaching them that did it.
They came in and basically stated, "We have mature software, we have a platform." They delivered the ARKit to IKEA and that sparked everything.
Furthermore, Apple has hundreds of millions of devices, and IKEA had the potential to be in all of them overnight. There was no need for specific skills or eyewear; simply grab your iPad or iPhone and get started.
IKEA also had a lot of ups and downs, with things like 3D printing and IoT not working as well as they should have.
IKEA sparks the first wave of AR
AR will undoubtedly transform the furniture industry. The question is how quickly they wish to proceed.
IKEA has also experimented with virtual reality. The only issue is that people aren't quite comfortable with it. It is a good use case to design a new kitchen and move around, but AR is more approachable.
They will, however, have a presence in VR as soon as the technology becomes more mature.
I mean, If you can project anything and use it in real life, it is a fantastic use case.
What's next for IKEA?
Apple has solved the AR challenge and is bringing it to the masses. AR will truly take off, and it will be huge once everyone can put lenses in their eyes and view items and interact with them in the actual world.
Some organizations already do things well, but if you have to purchase specialized equipment — that's not for IKEA.
Go on...
IKEA will not only sell you smart lights, but it will also sell you the electricity to power those lights, assuming you reside in the right country.
According to Electrek, IKEA has unveiled intentions to offer clean energy to Swedish homeowners via the Strömma subscription service. Pay the (yet-unspecified) price, and you'll get certified solar or wind energy, with usage, tracked via a mobile app.
The business is no stranger to environmentally friendly initiatives. It has discontinued the sale of non-LED lighting and will shortly cease the sale of non-rechargeable alkaline batteries.
It even intends to transform a Swedish city into a sustainable community. And there's little doubt that this will help IKEA's public image. By acting as a clean energy source, it helps alleviate concerns about the chain's environmental impact.
However, it is still a huge move, and we wouldn't be surprised if other larger retailers followed suit.
EndNote
This isn't the first time that innovation has carved its way into our routines. illuminz has been continuously working on futuristic products that redefine how we live. Being recognized as one of the Top 10 software development companies in India by Design Rush, we've worked on some amazing AR products impacting the lives of everyone around us.
The future is ready to progress.
Are you?