Being a real estate owner in Metaverse is like owning a property on the moon.
It is a future investment, perhaps, even for your future generations. If you or your next generation went for a moon visit or went trading in Metaverse, you should collect the right assets to help them.
We are talking about a plausible situation.
If you saw Elon Musk's collaboration with NASA, you must believe that Moon Tourism is going to be a reality soon. We can climb on a vessel and go see our moonlands.
Similarly, those who saw Nike rise with the Nikeland campaign in Metaverse know the value of Metaverse property will be indispensable in the future.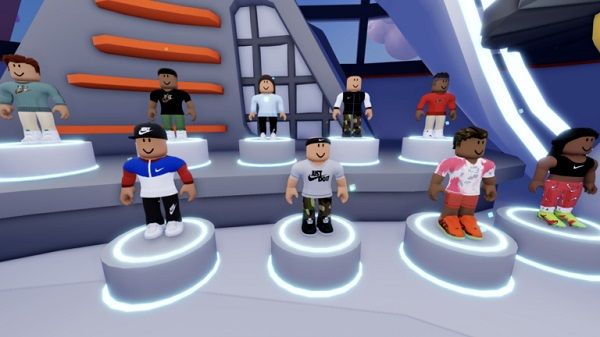 the Nikeland Campaign
The Metaverse real estate market is expected to rise by $5.37 billion by 2026. This means the market is expanding. If you want to make big bucks later, INVEST NOW!
Yes, some variables can cost you money. But isn't that the same with any virtual trading?
We tell you that if you buy a meta-land now, these variables are your money makers.
Why invest in Metaverse Real Estate?
You need no permits from the local corporations and no restrictions on hours of construction. You buy land, you flip it, you re-sell it and you build what you want.
In short, you do what you want with your land, and there is no one to tell you 'NO.'
Another plus? No taxes!
You see? We meant it when we said "money makers."
Your heartbeat might rise when you realize what this means.
Metaverse real estate investing has no government backing. It's a double-edged sword.
Land purchases need security. Meta-land security comes when you
Smart bidding
Purchase through prominent Metaverse realtors, and
Work with established developers.
Republic Realm, the virtual real estate developer, recently purchased a piece of land at $4.3 million and switched up as Everyrealm. This was a Sandbox land sale.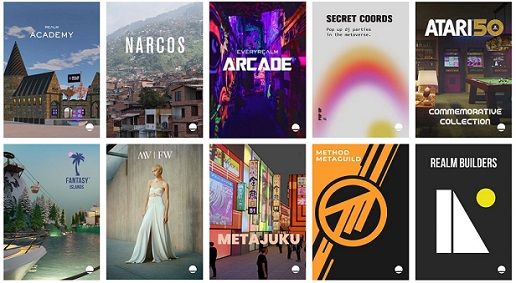 Source
Doesn't that look fantastic? We are here to help! You, too, can do it.
How are people making big money in Metaverse real estate?
Flipping
A famous case is Snoop Dogg's neighbor in Metaverse. The land around the renowned music star's Metaverse property is rising rapidly. Someone bought an adjoining piece of land for $450,000 some time ago.
The property value now has risen enough that if this person chooses to flip the land, they will surely pocket big numbers.
Some developers and gaming companies like Republic Realm and Roblox are buying rapidly, so this might be a good chance to flip.
Renting
That's one way to invest strategically. Another million-dollar idea is 'renting.'
Rent out to big brands for campaign ads and event shows.
Brands like Hyundai, Adidas, Samsung and Louis Vuitton have jumped in to dabble in NFT and now need land for advertising.
These events make your land a high-value commodity in the Metaverse.
Last year, Coca-Cola auctioned 4 unique Non-Fungible Tokens (NFTs) in a loot box and launched multiple campaigns.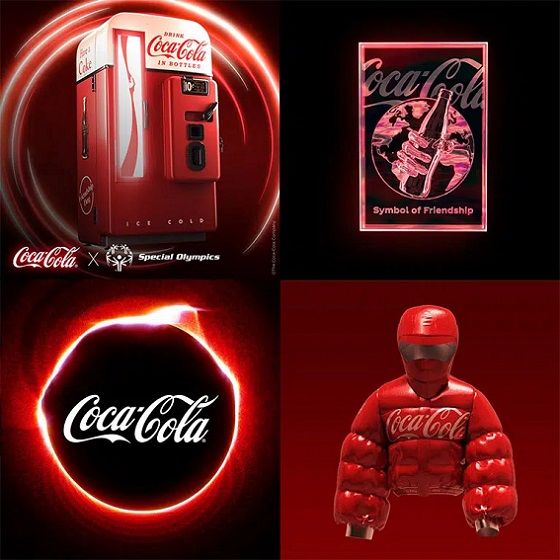 Trading
The right property can be used for cryptocurrency trading as well.
As a matter of fact, regular Cryptocurrency traders accept Metaverse land as collateral through Decentralized Finance (DeFi).
In 2021 alone, about $41 billion of crypto was sold as NFT.
The liquidity of virtual currency is much better than that of a physical one.
How to buy your million-dollar land in Metaverse?
You can only buy metaverse currency (NFT) through crypto. If you know how to purchase an NFT, you are halfway there.
Crypto wallet
Your first affair of job- set up a crypto wallet!
Check which specific cryptocurrency makes an easy transition with NFT. Be thorough with your market research.
Link this wallet to your metaverse account. Now you can start NFT trading either directly or through an NFT trader.
Our advice, use the latter. Open Sea is the largest NFT marketplace.
Now that you have NFT trading under your belt, look for trusted real estate Metaverse agencies.
Purchase through broker
Look around popular cities. Attend events. If there is a place for regular events, check out adjoining properties. These lands are money trees.
To purchase, look to the prominent Metaverse realtors - Sandbox and Decentraland, who use SAND tokens and MANA, respectively.
Crypto Voxels and Somnium are close behind and worth looking into.

Get Land Details
It is as easy as visiting the property marketplace and looking through a listing with name, price, owner, etc.
The lowest virtual land price these days is around $11,000. Some lands even sell for millions of dollars like the $4.3 million deal.
Of course, you must check the currency conversion between real and virtual first!
Conclusion
Metaverse is revolutionary in the tech world.
People are exchanging money through crypto and purchasing land in Meta.
Every realm is making gaming zones, museums, shops and a whole city escape to keep visitors engaged.
Soon eCommerce and personal exchanges will be meta-based instead of social media-based.
Now is the time to slide in and get your real estate in Metaverse secured. When you are done renting and flipping, we too can develop cityscapes for you.