Did you know- acquiring a new customer costs 5 to 25% more money than selling to an existing customer?
And that's not the only surprising thing.
Your existing customers spend 67% more than your new customer will ever will. Not to forget, the amount of money and effort you will put in to find and sell your product to a new customer.
In short, customer loyalty really matters.
Retaining a customer is valuable because it helps your long-term business plan.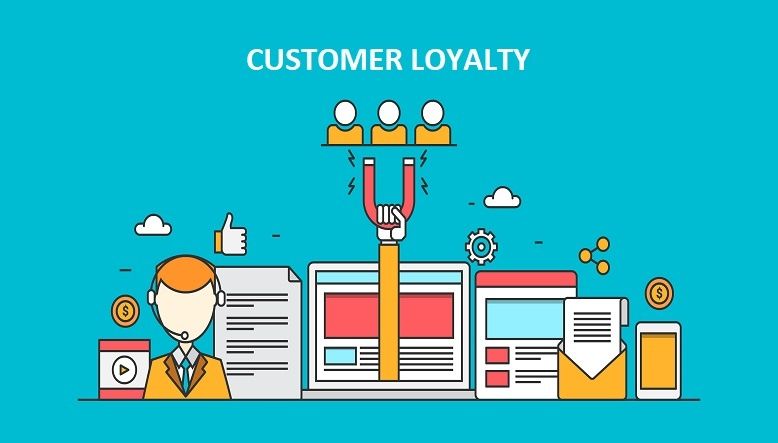 If you are a business owner, it's about time that you ponder on what you offer to your customers to make sure that they stay invested in your product?
What is customer loyalty?
It is when customers love your brand to the extent that they care deeply about it. Look how Apple's fans stand in large queues to get their hands on the new products.
It is also the willingness of the customer to work with a particular brand repeatedly. When a customer keeps on coming back to buy your product, it is the result of a positive experience from the customer. It means that your product is doing well and adds value to the customer.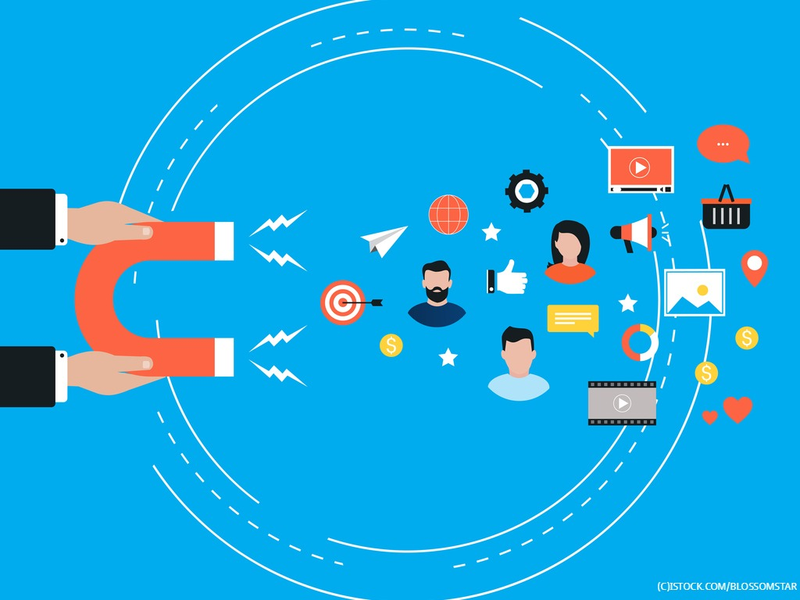 Since the critical aim of a business is to make the customers happy and satisfied, every business needs to work towards customer loyalty. A loyal customer base not only pays off in the long run, but it also makes your current customer your brand evangelists, who help you spread the word about your product to new customers.
But running a successful loyalty program is no easy. For starters, you have to start giving out value to your customers, something they won't find anywhere else.
Coming to that later, we have listed 5 strategies that will offer a definite win-win, if followed correctly.
1. Starting a point system
"Sign-up to get 10 points on your first order (10 points equal 1 dollar)"
One simple yet very effective tip is to start a simple point system that your customers understand and automatically get interested in your product. Though it is very common, business owners often make the mistake by complicating the offer.
"Ten points equals one dollar, and twenty dollars earn 30% off your next purchase in April!"
Does that sound rewarding? You might think it is an additional benefit but since it is so complicated to understand it bring down the reputation of your business.
Solution: Keep it simple. If your customer has to read the offer twice to understand what you said, it is probably no offer.
2. A tier system
It is more like a membership program that encourages users to invest more in your product. The more they invest, the more they level up. A credit card from banks and privilege cards from airlines explain the tier systems the best.
To start with a tier system offer small rewards as a base offering for being a part of the program. Then encourage your existing customers by increasing the value of the rewards as they move up the loyalty ladder.
Note: Tier programs work for higher price products as it requires higher commitment and higher value.
3. Get your partnering game strong
Coalition programs for customer loyalty can be extremely effective for existing customers and also for the growth of your product. Think about it- Which company would be a good fit for a partnership? Again, it boils down to fully understanding your customers' everyday lives and their purchase processes.
For example, if you are running a food app and a huge number of your customers have a record of paying via a popular mode of payment (maybe Stripe), partnering with Stripe can help your customers make the check out easy.
4. Make a game
Who doesn't love a good game in their pass time? Google's dino game in lost internet connection has helped them retain customers up to 40%.
There have been many case studies where businesses have given a new meaning to the business by adding a game to the regular app. You can attach this game to the point system to reward your retaining customers. Customers come back for the game in the possibility to win a reward that they can use later.
5. Being generous
You will only win your customer's heart when you appear generous. When Google Pay launched in India, they offered Rs. 50 to every customer who made their first transfer with the app.
They also won a scratch card for transfers above Rs. 150. A strategy like this made them look generous and enticed users to use their products in the thought that they might win a monetary reward.
Instead of asking them to pay a huge amount to win a reward, ask them to use your product. You should walk the walk on showing customers their value to your brand by offering a loyalty program that's so good, it would be foolish not to become a member.
Conclusion
There's a lot of thought that goes into building a strong loyalty program that your customers will love. However, once that's done, your product sales will be a cake-walk. But, that's also not for long. You need to update it regularly when you feel your customers are not finding value in it.
Customer retention is critical. Loyalty programs are an indication of how long customers stay with you. With a successful loyalty program, this number should increase over time as the number of loyalty program members grows.