Visual search has completely changed the shopping experience for the customers.
Not only has shopping become quick and easy, but it has also made the customers feel that they are understood better.
So the question arises…
What Is Visual Search In eCommerce?
Sounding true to its name, Visual search is a way for customers to search for their favorite products using images. When an image is added or uploaded on the search bar, The search engine tries to find the best suited match for the image and also provides additional suggestions.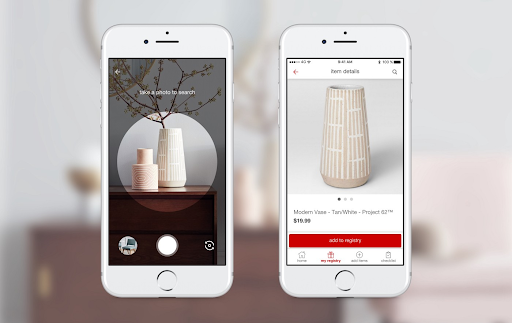 Since it's a faster way to shop, visual search these days has become very popular and the search results are definitely accurate.
This prevents the user from the hassle of figuring out the best keywords or typing the exact product name or even typing the best description for the product.
You find just the right match within seconds.
Did you know that in 2015, Pinterest was the first website to adopt the visual search option?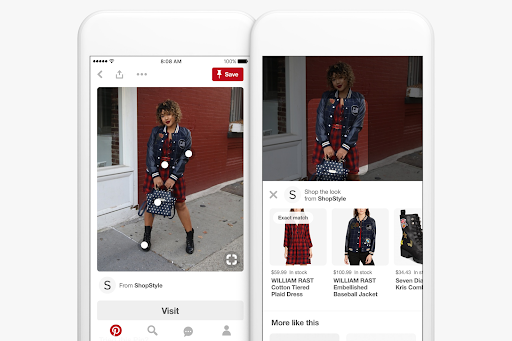 How to amplify the visual search experience?
Here are some of the ways to improve the visual search experience for your e-commerce website.
Offer personalisation
Offering a personal shopping experience is crucial. Therefore, with the same technology that conducts visual search, you can add a feature of similar items to your website.
So, the next time when a user makes a visual search, they can also see the similar or related items, that may attract them even more.
This will definitely help increase your sales.
For example, if they like a watch and think, "umm… maybe something similar", they can instantly look for similar suggestions and buy the one that meets their criteria.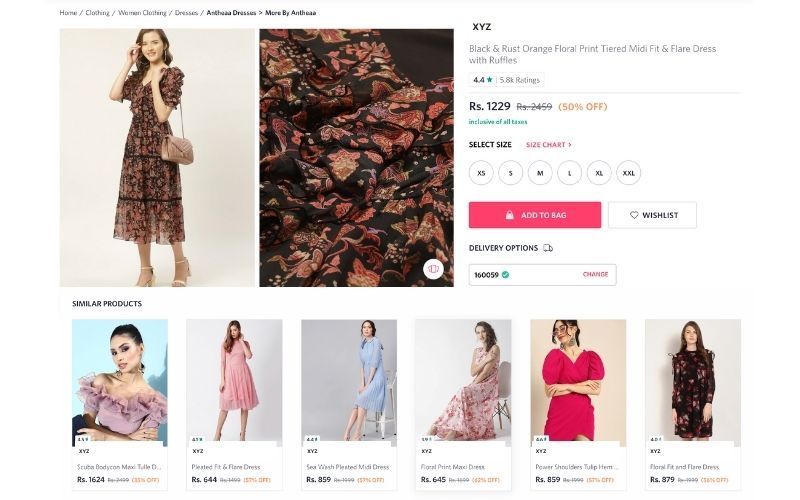 Offer convenience
What if a customer spilled coffee on their favorite dress and instantly wants to buy a similar dress?
In that moment of frustration, if a person has to look through all the dresses just to find the one that matches the most to his need, would make them even more anxious.
But what if they can simply upload their picture of wearing the same dress and the search engine finds all the similar options to that particular dress… Wouldn't that be much easier?
In times of such desperate needs, if a person doesn't quickly find what they want or are looking for, they can easily bounce from your website and go to another one. So it's best for you to offer them the convenience they are looking for. And the best way to do that is by adopting Visual Search engines!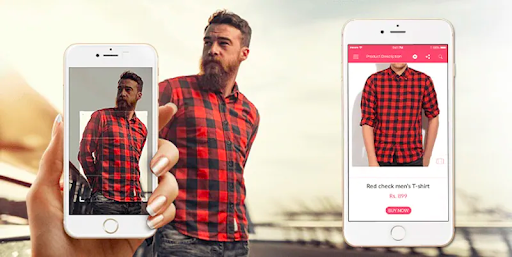 Source
Mobile Optimization
Customers definitely want an easy mobile experience. Adding features such as that of a camera in the search option of your mobile app or website might enhance the user experience up a notch.
Since the camera screen is quite small as compared to the desktop, the long list of search menus might look congested and difficult to scroll within, therefore the added option of visual search will smoothen the surfing.
Add Interactive Elements
Would you prefer visiting a more static website or the one that has little animations or pop up when you click through or scroll over them?
Personally, I would go with the interactive one!
You can make any image on your website and interactive feature or animation with the help of visual search. This feature might turn every image into an opportunity to pull all the browsers into a shopping interface.
For example there is an image of a girl wearing a dress, a pair of shoes and a handbag. If you hover over any element, you get the information about the particular item.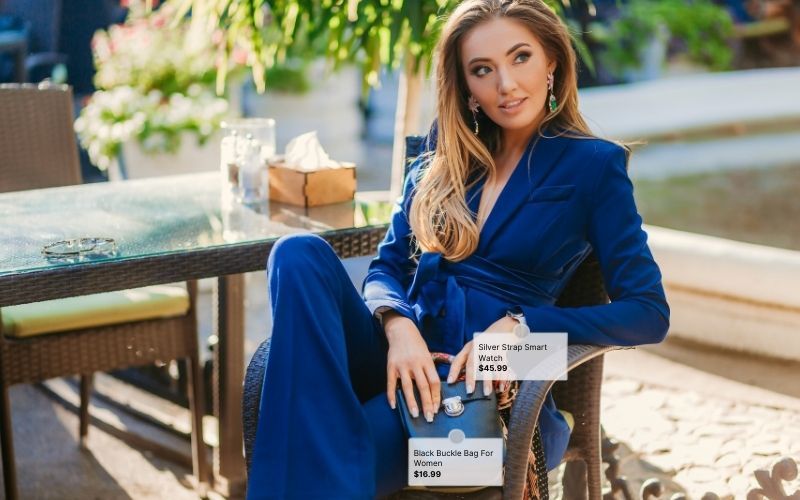 Capture the lost opportunities
How many times do you think you have lost customers due to the out of stock items?
Imagine the amount of effort a customer puts into searching for a perfect match, just to find it out-of-stock.
But what if a customer can see the similar items that are actually in stock on an out of stock page? That might actually up the chances of the customer changing the mind and rather buying a similar item.
Right?
With the visual search tech, you can turn a lost opportunity into a chance for discovering new products.

At last, there is a very high chance that brands that will be optimized for visual search, will remain ahead of the competition. This feature has now become an integral part of the e-commerce market and will continue to develop over time.