The highest earner on youtube has made $22 million in 12 months, with 26 billion views, backed by 17.6 million followers. 
He's a 7-year-old kid. 
Are you serious?
This 7 years old made his way into a Forbes report. That's HUGE!! Right?
He played with toys, reviewed them, built lego castles. Simple.
Who thought videos as simple as reviewing toys could generate this huge revenue.
This is how powerful video content can turn out to be.
Let's start with a simple question:
How often do you buy a product by just reading about it? Aren't we all guilty of watching product review videos on youtube?
Don't worry. You're not alone.
As per Google reports, 50% of internet users look for videos related to the product before actually buying it. And more than 80% of customers believe demonstration videos are of great help while purchasing products or services. 
Not just YouTube, the data collected by Facebook shows, there are over 2.7 billion people using Facebook, Instagram, WhatsApp, or Messenger each month, and more than 2.1 billion people use it at least once every day. 
Imagine the extent of influence social media has on our lives. Try looking around yourself, you'll find every second person deeply engrossed inside their mobile phones. Streaming videos, talking, and social media of course. There's no end. 
Day in, day out, these figures will shoot up.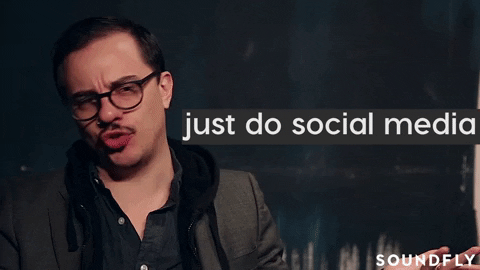 Social media has not just effortlessly entered the lives of the general public but has also paved its way into businesses as well. 
Social media marketing has transformed the way businesses market their products and services. It has revolutionized the way they connect with their customers. It not just boosts customer engagement but also lets them relate to your product. According to a recent report by HubSpot, businesses saw a growth from 63% to 81% in video content marketing. 
Not everybody's a reader. We understand that. 
Video content has its own way of engaging the audience. More people will watch a video on a page rather than read the text. Haven't we all faced that? Difficulty in understanding the information when there's no visual attached.  
Video marketing is a new-gen content asset. Whether you are a startup or an established company, thriving for success. This is your answer.
Video content will shoot up your web traffic, boost your social media presence, expand and grow your services, build direct communication with your customers.
This is the only way you'll get by.
Animoto's research shows that 26.4% of professional marketers and 18.5% of business owners believe that YouTube would be their main platform to grow. It'll be a key part of their marketing strategy. 
These content-based videos help customers understand the business better. It doesn't really matter if you've ever experimented with the video content before, it has become an integral part of every business strategy. You must prioritize video marketing to succeed further.
According to a report by Unbounce, if you include a video on your landing page, it can boost your conversion rate by up to 80%. 
So now you see, what it takes to be on the top!!
You can begin with explainer videos based on your business, what your brand is all about and your products. And then you can further grow into other diverse aspects such as posting videos about testimonials, product comparison, reviews, embed videos in your marketing emails, product tour, QnA videos, presentations, and what not!
The list can go way longer.
2019 is all about creating content that is raw, authentic, and knowledgeable. 
You can begin by posting small video clips on your social media handles, such as Facebook, Instagram, LinkedIn, etc.
For instance, at illuminz, posting interaction video clips, our products, and ideas on Instagram have been our mantra. This helped us to achieve around 10 thousand followers in a matter of a few months. This is how you start building your brand name. 
Emailing your videos to your customer base will improve CTR, thereby increasing the number of leads and conversion rates. This allows you to expose your brand towards a wider audience. 
With several businesses already actively producing video content, it is more challenging to stand out. Your videos must add value to your audience. Make them mobile-friendly, shareable, personalized, engaging and educate your customers. This will automatically boost your sales. 
Start with ideas that inspire emotions. Be exclusive.
Try to tell stories. They sell. 'Weave a yarn' with your content research and make a story out of it. I mean, who doesn't like stories? 
This will grab your user's attention.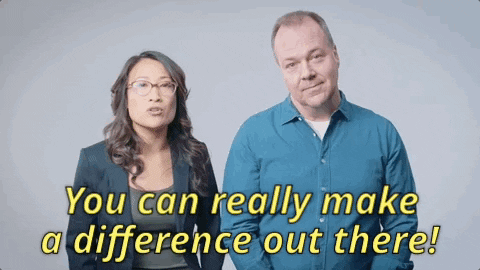 Start planning your video content strategy if you're still in a dilemma. Believe us, this is all you need to level up your business strategy game. 
If a 7-year-old kid can do it, so can you! 
The future is all about:
Lights, Camera, Action!
You can watch the video with 1.9 billion views here:
FAQ
Ques 1: What is the meaning of video content marketing?
Ans 1: Video content marketing is also known as "video marketing." This form of digital marketing technique aims to create value for content consumers and convert them into potential customers.
Ques 2: What are the key points in video marketing that we should focus on?
Focus on the storyline, not on promotion: If you want to increase your video views, then it should add some value. Sales-oriented videos are more likely to be ignored than videos that are purely focused on a brand.
Upload an interesting thumbnail: An attractive thumbnail attracts users and increases views.
Primary Focus on the first few seconds of the video.
Tell your video story with and without sounds. Make sure your video is engaging and interesting for viewers, whether played silently or with the sound on.
Include Right CTA; When creating videos, add the right CTA's like, Subscribe to your channel, comment, share , Follow / Like your Page, etc.