Elon Musk has confirmed that the Tesla AI (artificial intelligence) Day will be held on August 19.
As a tech pioneer with a strong interest to produce and commercialize self-driving cars, it stands to reason that they are now deeply interested in artificial intelligence. However, this month, the company's billionaire founder and CEO, Elon Musk, openly stated that it is developing its own AI hardware.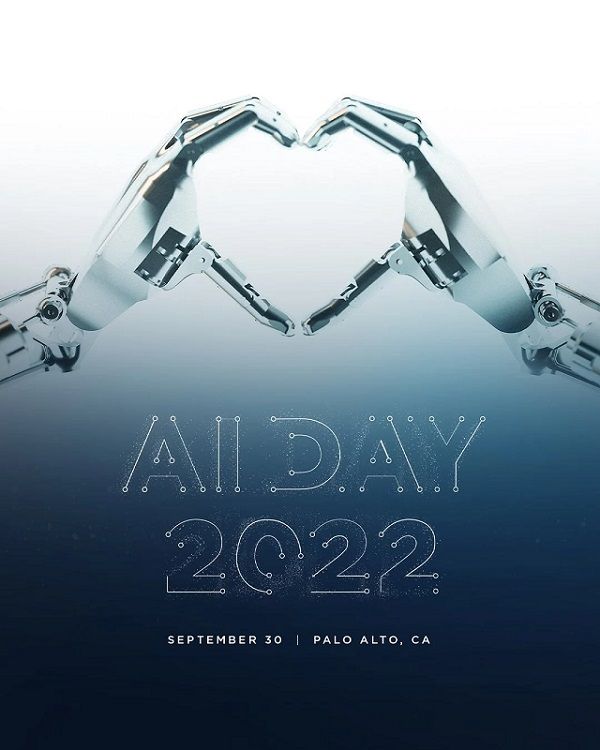 credit:Tesla
The most recent date announcement has sparked significant excitement among supporters of the EV maker and vehicle aficionados in general.
Although little details regarding Tesla's new AI have been released, it is assumed that it will process the "thinking" algorithms for the company's Autopilot software, which now provides Tesla vehicles with limited levels of autonomous driving capabilities. Musk has stated that he hopes his vehicles will be fully self-driving by 2019.
Here's the tea…
The event is set to begin at 5 p.m. PT / 8 p.m. ET on August 19th at Tesla's headquarters in Palo Alto, California. Tesla AI Day has generated a lot of attention because it is when the California-based automaker is expected to make several important announcements about advances.
Similar to Battery Day, Tesla AI Day is expected to reveal the future of AI application in areas such as self-driving technologies, safety, and drive systems, among others. The event will be live-streamed on Tesla's website, providing investors, the media, and the company's many fans with an up-close peek at what's in the works.
Musk's company is anticipated to provide some information on progress on the Full Self-Drive (FSD) system at Tesla AI Day. This has been a strongly disputed topic in the automotive business, with opposing viewpoints. While many believe that AI's capabilities will extend its position in FSD, many others believe that such systems are still dangerous.
Musk has repeatedly stated that autonomous vehicles are not just significantly safer than those that do not have the potential - he claims that such vehicles eliminate the possibility of human error and are also unavoidable in the future.
Meanwhile, Tesla has increased its employment efforts for software engineers and computer science students, and it is also aiming to make Robo taxis a reality in worldwide cities.
What to expect?
FSD (Full self-drive)
The debut of Tesla's first computer chip, a 260 square millimeter piece of silicon described by Musk as "the best chip in the world," was the big news from the company's first Autonomy Day.
Originally, Musk said that Tesla's cars would simply require software updates on their way to full autonomy. It turns out that wasn't the case; they'd need this new chip — two of them, in fact — to finally drive themselves.
Between the 2019 event and now, a lot has changed. Tesla began distributing over-the-air software upgrades for FSD beta v9, its long-awaited, if not autonomous, but certainly enhanced driver aid system, last month.
Aside from the release of FSD beta v9, Tesla has had to deal with a global chip scarcity. Musk stated during a recent earnings call that the company's engineers had to rebuild part of its software to fit other computer chips.
DOJO
Outside the vehicle, Tesla employs a large supercomputer to train the AI software, which is then distributed to customers via over-the-air software upgrades. Musk previewed this "extremely powerful training computer," called "Dojo," in 2019.
Dojo, when finished, is predicted to be one of the most powerful supercomputers on the planet. Instead of performing complicated computations in fields such as nuclear and climate research, Tesla's supercomputer is running a neural net to train its AI software to power self-driving cars.
What next?
The development of self-driving cars is a really challenging task. Even businesses with the strongest autonomous vehicle technology, such as Waymo, are still battling to get it right. Tesla is no exception.
The rest of 2021 is already booked solid for Tesla. The corporation needs to set up shop in Texas and Germany. It also needs to ramp up manufacturing for its much-anticipated Cybertruck, which has been postponed until 2022. Full autonomy, such as it is, can be postponed.
Along with automobiles, the company is also involved in the development of various other technologies, such as traditional solar panels and rooftop solar tiles, the development of various types of batteries, the construction of their own charging stations, and the development of its own computers with their major components for the Tesla vehicles.
As of today, the company has numerous new projects in the works, the most notable of which is an attempt to increase solar tile roof installations, with international growth expected later this year, as Elon Musk just tweeted.
AI and Big Data analytics have been the firm's constant partners throughout its journey. Tesla has made fantastic use of artificial intelligence and big data to grow its consumer base. The company has used existing client databases for data analytics, understanding customer needs, and updating its systems on a regular basis.
Let us see how well the platform sticks to its promises and extends its activities. It remains to be seen where the firm's use of these technologies will take it in the future autonomous vehicle industry.