Starting an eCommerce business is an exciting time for every entrepreneur.
As an entrepreneur you have a number of things to consider, countless decisions to take.
From finalizing your brand's design language to picking the appropriate hosting service; from defining the sales & marketing strategy to employing the best tools for your business — the decisions to be made are endless.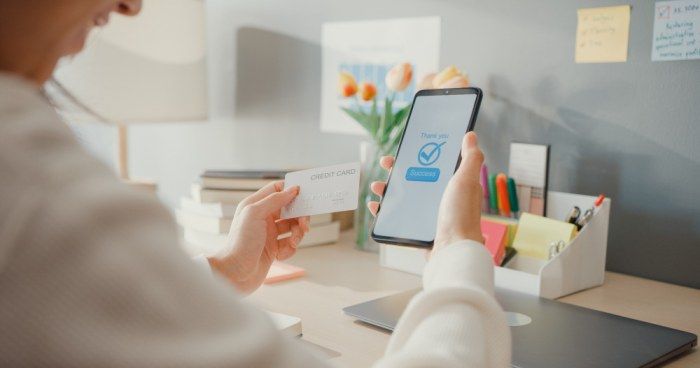 But one question that leaves every entrepreneur startled is, "Which payment gateway should I choose?" Square vs PayPal vs Stripe
And as you go around looking for the right payment gateway for your business, only a number of options are likely to pop-up; but the industry leaders are — Stripe, PayPal & Square.
These 3 are the industry leaders who have been facilitating online payments & making the successful industry it is today!
But what's the difference between these three? Is anyone better than the rest? Which one should you choose?
Let's find out!
The Comparison: Stripe vs Square vs PayPal
When trying to gain a better, more profound understanding of the three payment gateways, there are six key areas to look into.
The Transaction Fees
Well, the first thing to look for before buying any software is — how much will it cost to you? In the case of payment gateways, the expected costs comprise the transactional fees.
When talking about the domestic transactions within the USA, all the payment gateways, Stripe, PayPal and square charge 2.9% + $0.30 per transaction.
Nonetheless, PayPal's payment structure could be further broken down based on factors such as:
U.S. or international payments (4.4% fee for transactions originated outside the U.S.)
Larger payments or micropayments (micropayments incur a fee of 5% + .05¢ per transaction)
Online, mobile, or in-store
Profit or non-profit
Virtual Terminal to collect payments by phone
Hosted, embedded, or customized checkout
Stripe, on the other hand, offers a much simpler pricing structure.
They charge fees for processing foreign credit card payments (3.9 percent fee), as well as disputes, currency exchange, and billing (invoicing) services, in addition to the regular transaction fee.
Square, the American payment juggernaut, also plays fairly well when it comes to the pricing structures.
While they charge a primary fee of 2.9% + $0.30 per transaction, they also offer a premium plan for $79/month where their fee would lower down to 2.6% + $0.30 per transaction. You will also get other benefits such as discounted shipping rates, real-time shipping calculator & reduced processing fees as well.
Acceptable Payments
This factor is a big one to pay attention to.
You see, PayPal accepts payments through the following methods:
PayPal Cash and PayPal Cash Plus
PayPal Credit
Credit cards
Debit cards
Pay by phone
Whereas Stripe accepts payments from a wide array of services.
The major ones being:
Credit cards
Debit cards
International cards
AmEx Checkout
Masterpass by MasterCard
Visa Checkout
WeChat Pay
AliPay
Apple Pay
Google Pay
ACH credit and debit
SEPA direct debit
And a lot more
And lastly, Square supports the following payment methods:
US-issued and most internationally-issued magstripe or chip cards bearing a Visa, MasterCard, American Express, Discover, JCB, or UnionPay logo.
Prepaid Cards
International Cards
HSA & FSA Cards
EDD Cards
Government & Military Cards
Currencies Supported
It gets pretty interesting here.
Besides the form of payments accepted, we also need to look into where all the payments are received.
PayPal accepts payments from users in over 200 countries; however, it can process only 25 currencies.
Whereas Stripe only accepts payments from users in 42 countries but can process over 135 currencies.
And lastly, Square currently is available in the US, Canada, Japan, Australia, and the United Kingdom. Plus it can process the currencies of the same countries only.
3rd Party Integrations After setting up your payment gateway, you might want to link to a bunch of 3rd party tools you regularly use.
If you don't have many requirements for the 3rd party API integrations, then PayPal's minimal integration would work just fine for you. It integrates with WooCommerce, QuickBooks & Salesforce, thereby catering to all your eCommerce, Accounting, and CRM needs.
On the contrary, Stripe offers a wide range of integration options here. It has entire categories dedicated to:
CRM
Customer Support
e-commerce
Email Marketing
Form Building
Fundraising
Inventory Management
Recurring Payments
Referral Marketing
And a lot more.
Square, in this particular category, is giving a tough competition to both its business rivals here as it offers integrations options with platforms like:
Accounting & Tax Reporting
Xero
Shogo
Kashoo
OneUp
Hurdlr
TaxJar
ZohoBooks
Inventory
Shopventory
Dear
SKU IQ
Quickbooks
Reporting and Analytics
IFTTT
Control
Restaurant Management
Peachworks
MarketMan
Fresh KDS
Team Management
Deputy
Humanity
Homebase
When I Work
PCI Compliance & Security Measures
You are also opting for a 3rd party service to handle the payment processing to relieve yourself from all the hassle associated with the user's data, right?
Moreover, no matter how secure your website is, when money gets involved, you have to take some extra measures to safeguard your customers' interests.
You might find it reassuring to know that PayPal, Stripe & Square are Payment Card Industry (PCI) enforcement protected.
It's worth noting that both Stripe & Square handle all the PCI compliance issues for you without asking for another buck. On the other hand, under its PayPal Pro plans, PayPal asks you to take a step or two to maintain compliance on your part.
Setup Friendliness & Support
The last point of distinction you need to consider is how easy the user experience is.
We all know how easy these gateways are from the customer's point of view. But things are different on the other side of the coin, i.e., from the website owner's perspective.
PayPal and Square are your go-to payment gateways if you are kind of a person who likes things being simple. They're easy, intuitive, and far away from technical complications.
On the other hand, Stripe was built with keeping developers in mind, which explains all the extensive documentation, 3rd-party integrations & such crazy amounts of customization levels it offers.
Although it is possible to set up your Stripe payment gateway with your developers' help, we won't recommend it.
The Wrap-up
Choosing the right payment gateway for your business can be extremely essential. You can try any of the three payment processors we mentioned above and find out which one works best for you.
And in case if you are just starting out — choosing a credible Payment gateway such as Stripe, PayPal or Square decreases the risk of any form of a data breach or other security concerns for your eCommerce business.
Other than that, we wish you tremendous success with your business.
FAQs
Ques 1. Can we use both Stripe and PayPal on the same platform?
Ans 1. To use both Stripe and PayPal, you'll need to setup accounts with each company, but you cannot integrate Stripe with PayPal
Ques 2. Stripe vs. PayPal vs. Square fees?
Ans 2.
Stripe Pricing
Monthly processing fee: $0
In-person processing: 2.7% + 5 cents, or 2.9% + 30 cents (fortouchless)
Online processing: 2.9% + 30 cents
Invoice processing: 0.4%–0.5%, $0/mo.
Recurring payments: 0.5% –0.8%, $0/mo.
Virtual terminal fee: 2.9% + 30 cents (terminal not included)
International payments: 1% fee, 1% spread for currency conversion
ACH processing: $1/payment (ACH debit), 0.8% capped at $5 (ACHcredit)
Chargeback fee: $15 refundable
Card readers cost: $59–$299
Square Pricing
Monthly processing fee: $0
In-person processing: 2.6% + 10 cents, $0–$60/mo.
Online processing: 2.9% + 30 cents
Invoice processing: 2.9% + 30 cents, $0–$20/mo.
Recurring payments: 2.9% + 30 cents, $0/mo.
Virtual terminal fee: 2.6% + 10 cents (for swiped), or 3.5% + 15 cents (keyed-in), $0/mo.
International payments: 2.9% + 30 cents
ACH processing: 1%, min. $1 (ACH)
Chargeback fee: Waived up to $250/mo.
Card readers cost: $0–$49

PayPal Business Pricing

Monthly processing fee: $0–$30
In-person processing: 2.29% + 9 cents, $0/mo.
Online card processing: 2.59% + 49 cents
Invoice processing: 3.49% + 49 cents, $0/mo.
Recurring payments: 3.49% + 49 cents, $10–$30/mo.
Virtual terminal fee: 3.09% + 49 cents, or 3.50% for AMEX, $30/mo.
International payments: 1.5% fee, 4% spread for currency conversion
e-Check processing: 3.49% + 49 cents capped at $300
Chargeback fee: $20 for guest transactions
Card readers cost: $29–$79

Ques 3. Is Stripe or PayPal better for charging small purchases?

Ans 3. PayPal's payment processing rates range from 1.9% to 3.5% of each transaction, plus a fixed fee ranging from 5 cents to 49 cents. The exact amount you pay depends on which PayPal product you use. A $100 transaction will cost between $2 and $3.99.

Stripe is a pay-as-you-go payment processing platform with flat-rate, transaction-based fees. Overall, you'll pay 2.9% plus 30 cents per transaction to accept card payments online and 2.7% plus 5 cents to accept in-person payments with Stripe. It does not charge monthly or annual fees. In general, the only costs you'll incur will be transaction fees, otherwise known as credit card processing fees.

All payments depends on which payment method you used and also depends on the country.

Ques 4. PayPal vs Stripe – Which One to Choose For Your WordPress Site?

Ans 4. PayPal

Ques 5. PayPal or Stripe for small businesses?

Ans 5. If your business engages in a high volume of sales – either in person or online – and you want the ability to accept many forms of payment, then Stripe is the better option.
However, PayPal may be a better choice if you already use the platform to send invoices and receive payments for your small business.

Ques 6. How is the Customer Support services for stripe, PayPal and Square?

Ans 6 .

Stripe:

Stripe support is available for users 24 hours a day, 7 days a week.

Email: Receive a response within 24 hours.
Chat: Available in English and Japanese only. The average wait time is 3 minutes.
Request a phone call: Available in English and Japanese only. The average wait time is 3 minutes.

Technical Help For Developers

If you have technical questions, chat live with our developers at  https://stripe.com/go/developer-chat.

PayPal:

You can talk to a live person at PayPal during specific business hours. Usually, if you want to talk to someone at PayPal, you can call during these hours: 6 a.m. to 6 p.m. on Saturday through to Sunday.

The customer service team of PayPal offers the following support channels:

Email
Live chat
Call center
Social media support
Forum support
Self-service support

Square:

Our Support Team is available Monday through Friday, between 8:00 a.m.–5:00 p.m. PST. If there's a long hold time, feel free to use the callback option—we'll save your place in line and call you back when it's your turn. Our customer service number is 855-897-1838

Square has a robust knowledge base that includes how-to articles and FAQs. And if you ever need to speak to a customer service representative, You can do so via