Design: A medium of expressing and communicating all your creative ideas to connect with your audience—both present and potential—and to tell your unique and strong brand story.
Your brand's visual identity and image are built by a robust design. Now, designing is more than just pictures and graphics. It arranges information to support the most effective message delivery and improve something's appearance. If you're looking for something that can elevate your brand performance, design should be your focus.
The field of graphic design is constantly changing. Considering, in particular, the global, rapid change in technology, artificial intelligence, taste, interests, and society design is one such field that always stays up-to-date.
This means that you must keep up with current events and fashion if you wish to be interesting to a new audience. Here's a complete guide to getting started on the best design tools and software for upgrading your design game!
But first, How to choose the right design software?
If you decide to pursue graphic design, you'll undoubtedly need to use many programs. At first, web design might feel tricky. In reality, many beginners may feel trapped and believe it will take them a long time to create respectable, appealing, and expert designs.
And for this reason alone, you must pick the appropriate program. With a bit of practice and the correct web design software, you can easily create stunning designs with little expertise.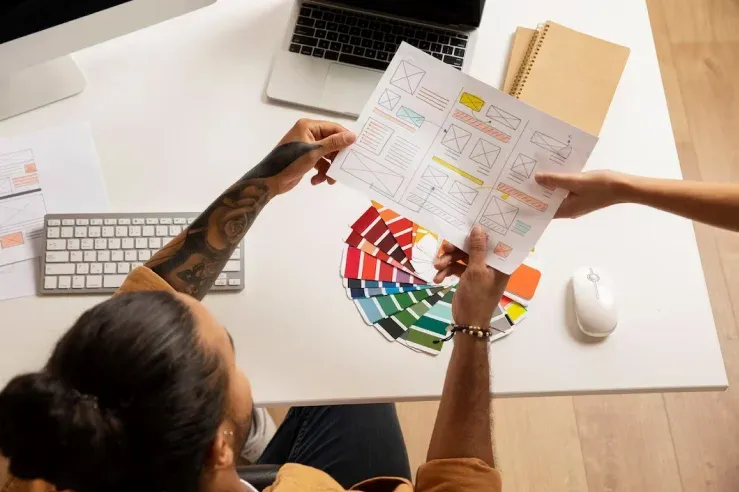 But what is "The Best" really made of?
The best graphic design software packages are high-end programs that are typically used in professional settings and that offer value, accessibility, and a variety that can be utilized by in-house, freelance, or professional graphic designers.
With that being said, here are the main tricks you need to remember while choosing the right design software:
Select the most appropriate graphic design software according to the task.
Make sure that the program works with your device.
Confirm that it meets the minimum requirements needed for a variety of tasks.
You might need to switch depending on client requirements.
Now, let's find a perfect match to give you a head start in professional design!
The best design tools and software
Here's your guide to the best design software and tools recommended by top graphic designers who are experts at casting the most powerful spells in graphic design.
Adobe Illustrator:

We will begin with a name that is well-known even to those who may not be familiar with design. ADOBE! Adobe Illustrator is focused on vector design.
Using a stylus and digital drawing tools, designers can easily create designs and images from scratch using Illustrator.

You can design accurate, editable vector images in Illustrator that maintain their sharpness at any scale. You can also use the adaptable shape and drawing tools provided by Adobe Illustrator to create logos, icons, and other images that look great on a business card, flier, or billboard.
Anyone can use this tool as it has made the design so simple and straightforward. In fact, one of the finest graphic design apps available is Adobe Illustrator Draw, a mobile version of Adobe's desktop software.

Adobe Photoshop:

Adobe has a hold on the graphic design world. Millions of artists use Adobe Photoshop, which is undoubtedly the most well-liked graphic design program on the planet. The advantages of Adobe Photoshop are numerous.
The simplicity with which Adobe Photoshop makes it possible to edit images and graphics is one of the most widely mentioned benefits.

It also provides a large range of tools and features that may be utilized to produce photographs that look super professional.
Basically, Adobe Photoshop can help you make anything. From banners, posters, websites, or logos, among other things, you name it, and Adobe can help with it all!

Procreate:

The next addition to our list is Procreate. Artists of all skill levels can explore the world of digital drawing and painting with Procreate's extensive selection of artistic features and tools.
In terms of being the more affordable option, it is unquestionably the winner on this list. You only need to make one purchase to be prepared for all the next app updates.

Procreate enables designers to draw directly on screens to produce stunning outcomes while simultaneously recording the entire sketching process.
Procreate also has the amazing function of allowing designers to draw on many layers, which makes editing the work easier afterward.
It is simple to operate, requires little training, and is a lot of fun.

Canva:

Suppose you want a design-assistance software that almost spoonfeeds your designs. Canva is the solution. Even if you don't have any experience with graphic design, using Canva's features is quite simple and looks super professional. Canva's free plan has impressive support features and is quite functional.

The program offers a tonne of templates, an extensive picture library, and free courses to teach users optimal practices. Most importantly, using Canva doesn't require any design expertise.

Figma:

Figma is another software that has recently gained popularity and caught the attention of designers. It is an entirely free online design tool that can be used for everything from wireframing websites to creating user interfaces for mobile apps, creating design prototypes, creating social media posts, and everything in between.

Figma is a great communication tool between UX/UI designers and developers. With the use of this application, UX/UI designers, developers, and other team members can quickly inspect, edit, create, and copy elements, properties, and code from Figma designs.

CorelDRAW:

Many designers and experts suggest CorelDRAW for beginning graphic designers because it is relatively more beginner-friendly. You may make expert vector illustrations using CorelDRAW. You can work more quickly and intelligently with the support of solid design tools.

There is a tonne of customization choices in CorelDRAW, whether you're working on print projects, web designs, or logos. In fact, CorelDRAW now offers LiveSketch, which transforms sketching into exact vector curves using AI technology. All-in-all, CorelDRAW makes it easier for you to learn and gives you a number of options to work with professionally.

Clip studio paint:

Clip Studio Paint is a design tool that is simple to use and super intuitive. The artist gets access to a wealth of user-made resources and tools that can be altered within the software.
It provides simple data import and export and works well with 3D models. Because of its simplicity, mirror functionality, and cost, Clip Studio Paint's straightforward assortment of illustration tools is beloved among digital artists.
This all-in-one app is absolutely perfect for animation, web comics, and comics. Worldwide, pros and companies use Clip Studio Paint, which has unique capabilities for comics.

Trends in software graphic design to look out for in 2023

The field of graphic design is constantly improving and evolving with trends. With a positive outlook on 2023, designers are approaching digital design in a more futuristic and adventurous style. So, What's next for graphic design?

Here are some incredible trends in graphic design to watch out for in 2023:
Typography all the way up!

Big, bold, and just about everywhere.
Bold text styles and extravagant typography will be prevalent in 2023. In order to express themselves, 2023 designers are most likely to bend structure, security, and solidity. The use of bold display fonts is likely to increase during 2023. These fonts feature all-caps text, thick lines, and robust geometric shapes. Although the primary purpose of fonts and text is to deliver a message, designers are constantly experimenting with new ways to infuse their letterforms with personality.

Y2K Fever

A blast from the past will surely be the creative vision for the future. Y2K will return with a bang in 2023! These design trends will increasingly draw inspiration from the grunge and grit of the 90s, favoring vivid, sparkly hues, kitsch materials like plastic, metallics, and faux fur, and bling in every direction.

Motion graphics

Though not precisely new, video content has significantly altered how brands use the internet. Motion graphics are becoming increasingly popular in various contexts beyond social media feeds. Combining the two elements of motion video and graphics has emerged as a new trend, especially in UX design, and in 2023, it is anticipated to continue growing.

Maximalism and 3D

Maximalism involves using more of everything, including your preferred hues, fonts, and design components. The following qualities will define maximalist design in 2023: bold color schemes, contrasting patterns and themes, and repeated graphic components. Maximalism aims to gain ground in 2023 to communicate with the same clarity as minimalism but with a wider variety of graphic components. Minimalism was prominent in modern design.
AI Tools for Designers
Another trend that has taken Graphic Design work by the hook and reeled designers in is AI's rise! AI aids designers in producing more streamlined and individualised experiences. The field of graphic design is being quickly transformed by artificial intelligence (AI).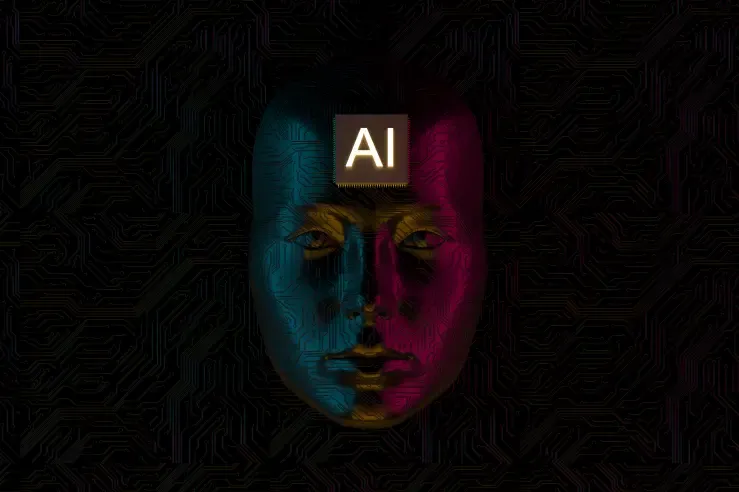 Check out these amazing AI tools that can help you in advancing and thriving in 2023:
Simplified

Without having to know any technical coding, Simplified, as the name suggests, will make design easy and simple for you. It is an AI visual design program that enables you to quickly create beautiful designs for all kinds of digital products, including invitations, adverts, social media posts, long-form content, videos, 50+ templates, and more.

Adobe Sensei

The next item on this list is an artificial intelligence (AI) tool that improves process control and streamlines workflows from inspiration to production. Adobe Sensei employs AI and machine learning to improve creative assets, expedite business processes, and boost marketing insights. With Adobe Sensei, you can design high-quality graphics that automatically change screen size and resolution and make photos discoverable.

Designs. ai

With the help of the online design tool Designs.ai, everyone may now access design. You can easily identify brand colors and abstract patterns using the design tool Design.ai. Artificial intelligence may then use the patterns to create various unique designs while still staying within the domain. You can make logos, graphics, and even films using Designs.ai.

Khroma

Khroma is an artificial intelligence (AI) based color combination generator that uses your chosen colors and hundreds of human-made color palettes from the internet. You can access incredible features like gradients, palettes, typography, and picture with Khroma. Additionally, you can expand your collection and find new combinations. Additionally, you can upload a custom image and use it to test the colors.

Uizard

Uizard is a fantastic tool for developing and prototyping desktop interfaces, web apps, mobile apps, and web pages. Along with providing the same function, Uizard also offers instant change between low-fidelity wireframes and high-fidelity design, instant switching between various design themes, and the production of cutting-edge themes from any source. The AI-powered prototyping platform currently has more than 400,000 users and receives more than 8,000 new user-created projects weekly.
There you have it, a comprehensive reference to some of the best, most practical, and cutting-edge design tools. Remember that quality artwork doesn't require the most expensive and complicated software and instruments. You can still easily produce professional-quality artwork with simple and very easy graphic design tools if you're prepared to put in the necessary time, practice, and effort.