Abstract

We loved college fests. They used to be fun.
Celebrity visits, night events, meeting friends from other colleges, competitions, extravagant after-parties!
What people don't know is the amount of hard work and planning it took into organizing such fests. Multiple teams, organizing committees, last minute helpies, and a considerable amount of brainstorming.
This required multiple brains uniting and executing a bundle of ideas.
Do you remember anyone from your college who were enemies but gradually turned into best friends?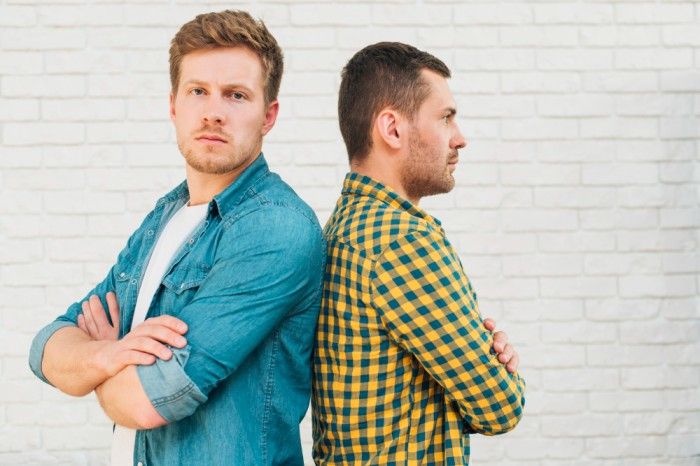 Equally smart, highly intelligent, head of their respective organizing committees, never got along in college. BUT when they did, college fests turned into a blast!
Glitterbomb of glory!
Now, marketing and sales are like those two talented and bright enemies in college, grappling with tension.
After years of managing and consulting companies, startups and independent businesses, we've observed that many enterprises are trying to figure out the ways to channelize the most important pillars of growth - Sales and Marketing.
This article isn't about how important it is for these two to get along, you already know that. Think of it as a primer to understand why they face obstacles in focusing and working together.


What do you think is the problem?

We won't linger on the same point but as per our observation, disappointing sales happens when the sales team poorly executes an otherwise brilliant plan. And the sales team, in turn, blames the marketing team for setting up high priced budget plans.
Sales department believes that since, the marketing team is not directly in touch with the customers and they don't think about consumer needs. Whereas, the marketing team feels that the sales department is too focused on generating individual customer experiences and not thinking about 'experiences' in a broader sense.
Now this could be true in some cases but somehow they often undervalue each other's contributions.
Sales and marketing, both strive for the same goal: To win customers and to make their company expand.
How they do it, makes all the difference.


What causes the friction?

That's what we're here for. To give you solutions.
illuminz is a consulting firm with expertise in product development, sales, marketing, and designing. As per our experience, marketers are highly analytical, data oriented, and are determined to build a strong product base for the users, focusing on the bigger picture.
However, the emphasis on results doesn't necessarily appear like the behaviour of their sales peers, since everything happens behind a desk and not out in the field.
Salespeople, on the other hand, dedicate themselves talking to current and potential clients. They are highly efficient in building and maintaining professional relationships. Rejections don't depress them. They live to close deals.
We believe, the success of both the teams is measured very differently. And that's how things work.
Seriously, Get along you two!


What do you need to do?
We've seen small businesses (and most businesses are small) struggling to understand the nature of the relationship between its marketing and the sales group but they can create a stronger alignment between the two. How?
Dig in!
Have disciplined conversations. Don't waste time. Try having fruitful discussions between the teams to manage agendas, goals, and execution strategies.
As your functions become better aligned, it is important to provide ways and create opportunities for marketers and salespeople to work together. This would make them more acquainted with each other's way of thoughts and actions . It is useful for marketers, in particular brand managers and analysts, to make periodic sales calls. They should be interested in designing innovative options for consumers early in the sales process.
Salespeople, in particular, can help create marketing campaigns and should be active in product design evaluations. Ads and product marketing promotions can be previewed. They should share their extensive understanding of the shopping preferences of consumers.
Integrate relationships. This means integrating activities such as planning, target setting, customer assessment, and value-proposition development. It's tougher, though, to integrate the two groups' processes and systems; these must be replaced with common processes, metrics, and reward systems.
Both the departments — under communicate, under perform, and over complain. It's everywhere. But every company can and should improve the relationship between Sales and Marketing.
Is it tough? Yes.
Is it impossible? No.
We are on a mission to help you stay on top of your business cycles. Improvement is a matter of steady, ongoing iteration. If you've been around for a good while, you'll know that illuminz has been working extensively on providing the best services to our clients.
Call us, mail us, drop a text and our team will be available in no time. Our sales team loves building professional relationships. Despite the current circumstances we have some brilliant brains working actively on every product. Our focus has always been on the 'process'. So, in a nutshell, Focus on the process and everything will fall into place.

Oh! And you can subscribe to our newsletter for all recent updates and news.
FAQ
Ques1: How can both teams ensure that their efforts are aligned with business objectives?
Ans 1: Both the sales and marketing teams can ensure that their efforts are aligned with business objectives in the following ways:
Set shared goals and metrics.
Establish a regular reporting and analysis process.
Conduct joint meetings and planning sessions to ensure that everyone is aligned on objectives and tactics.
Involved upper management.