Taking your business to the next level is one of the most exciting things for an entrepreneur. However, the road to get there is certainly not easy and full of hurdles in most cases. There are plenty of factors including changes in the economy, depleted finances, market downturns and more that can get in the way of your business. But often many of these roadblocks are not so severe that they can't be managed. With advanced planning, it is possible to effectively navigate through these challenges and emerge victoriously.
In this blog, we look at the most common business challenges that growing companies face and how you can deal with it better.
The list is split into 6 different categories. Let's have a look.
1- BUSINESS STRATEGY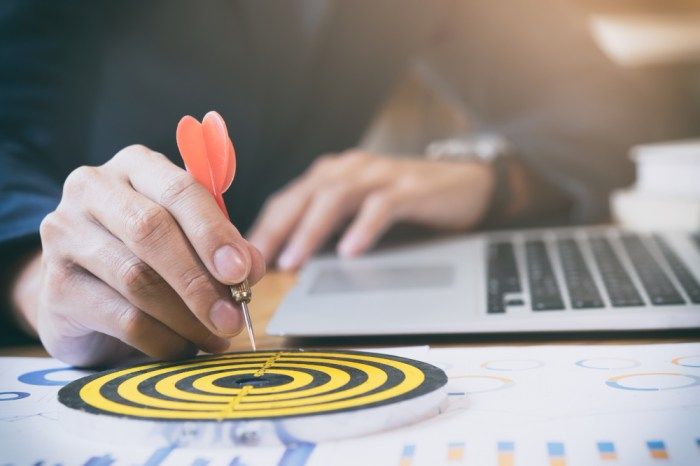 If your business strategy is too risky, it can lead to huge financial losses. If you are too cautious in your approach, you might get out-competed. Here are some common obstacles companies face:

A well-formulated business strategy is a firm's working plan for achieving its vision and mission. Besides, it helps them attain their business objectives in the most efficient and effective manner. Often, companies do not pay attention on formulating their strategy well which in turn affects them in meeting their objectives, fighting competition and optimizing financial performance viz a viz its business model.
Building Systems and Processes
Business Process Management is a top challenge that many businesses struggle with. As the business hires more people and diversifies into different niches, processes keep evolving over time. At such an important juncture, an ineffective set of processes can really pull down the productivity levels of a company. It can negatively impact the efficiency of employees, the company's morale and the profitability in the long run.


It is hardly a secret that companies with well-defined goals, a sense of direction and a clear vision tend to do a lot better than companies who don't have an agenda in place. This holds true for big multinational companies as well. Unless they keep attracting new markets, stay updated with the latest innovations and keep on the lookout for opportunities they can easily lose out to other players in the market. Take the case of Kodak which passed on the opportunity of releasing the first digital camera and lost the race.


It is a common assumption that you will continue to be successful just because you have been in the past doing the same things that you are doing today. This is one of the biggest roadblocks that growing companies face. It is important to regularly monitor and update your business plan based on the changing market conditions and circumstances. Besides, as your business grows, you need to ensure that you offer good quality instead of giving the cheapest offers. Consider renegotiating contracts with suppliers for enhanced quality and volume.


Keeping Pace with Market Competition
Often, young startups launch their products/services in the market without analyzing how are they any different from the existing or established players? On the other end, the established players learn from the weaknesses of these startups and work on a counter-offer to enhance their business further.
A good strategy for growing companies for earning higher profit margins can be to target foreign markets. Launching your product/service in a less competitive area can help you get a foothold in the market and turn the attention of potential customers to your business.

2- MARKETING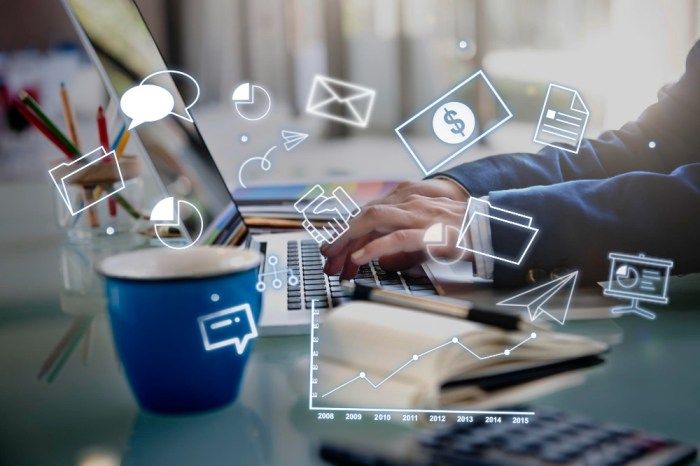 Without a doubt, marketing is one of the most significant activities to help put your company in the spotlight. Here are the main marketing challenges companies can face:
Developing Powerful Marketing Strategies
Every company, small or large, needs an effective marketing strategy to promote its business and widen its audience reach. Unfortunately, very few actually succeed in doing so. An ideal marketing strategy should work towards achieving a very specific goal, have a target audience and set up adequate KPIs (Key Performance Indicators) that can provide actionable insights. In the most basic sense, it should provide value addition to your brand's business processes.
Depending on Marketing for Generating Leads
Measuring KPIs and defining optimal marketing strategies can be quite complex. For this reason, even though businesses realize the importance of a good strategy, they remain unsure about its efficiency. They fail to boost their revenues through marketing campaigns or cope with scaling budgets sustainably due to the ever-changing statistics.
Creating a Robust Brand Image
Building a positive image of your brand takes time. It involves a long-term initiative, the results of which start showing after some time. Often, some growing companies get desperate in their approach to reach to the top and falter in the process. When done right, marketing can help a top brand:
Gain new potential customers with little friction

Get higher rankings in search engines

Gather a loyal customer base for the long term

Receive PR attention with minimal efforts

Receive free backlinks
3- RECRUITMENT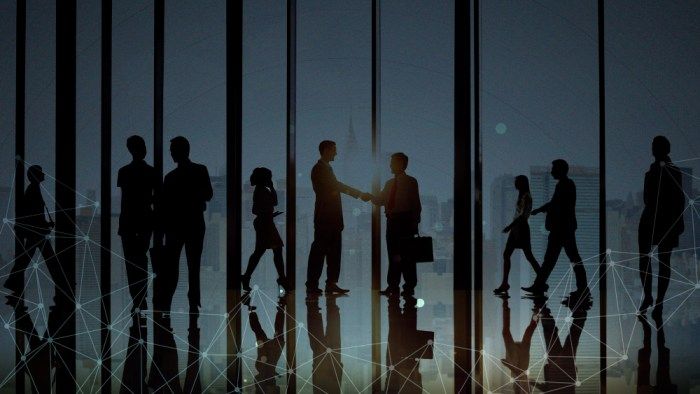 Startups start small. It's basically a bunch of 4 or 5 creative and like-minded people working towards a common business goal. But once the business successfully manages to create stable revenue streams, scaling the company is the next obvious step which can be very challenging.


Do you have the manpower to take up a project if an investor decides to back your startup with the funding? How quickly can you scale the team? Even though there are multiple online job portals from which top talent can be hired, chances are you would be competing with established corporations to hire the best person for the job. This becomes a leading obstacle for growing companies to compete with major market players.
Without proper training, employees will not be able to execute what is expected of them. Giving corporate training and learning opportunities to employees helps them yield better results and improve productivity. Additionally, it helps them strengthen skills which in turn helps the organisation save costs by preventing excessive downtime.
What makes more sense – outsourcing talent or building an in-house new department? This is applicable for all the departments including logistics, marketing, development, production, and more. If you have limited resources, starting a new department could put a strain on your budget while trying to hire top talent; more so when you are bootstrapped.
Even the biggest brands find it hard to retain top talent, especially in niches such as software engineering. Google's average retention period is 3.2 years while Facebook's is 2.5 years. Even with top salaries, perks and growth opportunities keeping talent around is not as easy as it seems. Given these statistics, it is not hard to imagine how the retention of employees acts as a major obstacle for growing companies too.

4- MANAGEMENT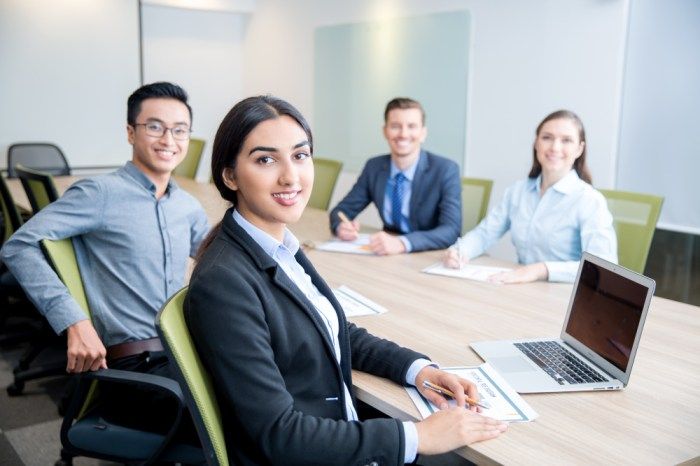 Management touches almost every aspect of an organisation from its people and processes to its budgets, vendors, time, resources and more. As a result, businesses encounter some of the major roadblocks in the management area.


Financial management is crucial for any business and especially for a growing business. Not doing so can limit the growth of a well-performing company. Therefore, it is important to manage your cash flows well to make the best use of your finances. You must be able to efficiently control your working capital in order to maximize your free cash flows. Further, it is ideal to plan ahead your financial needs in order to arrange for suitable funding, if required.
Almost every industry domain faces the challenge of effectively allocating time on the right initiatives. Whether you are a software agency, an accounts firm, an IT company or a manufacturing unit. With optimum time management, you can enhance the potential of every employee. Conversely, even if one member of a team lags, the entire project can suffer and have a negative impact on the finances of your company.
As per a communication study by the Society for HR management which involved 400 companies with 100,000 employees each, an average of $62.4 million is lost due to inadequate communication. This includes incorrect deliverables, overheads, misaligned work, and more. It becomes imperative for any company to streamline an effective communication protocol to prevent such a situation from occurring.
For the proper implementation of any strategy, it is essential to regularly monitor and conduct formal reviews to ensure that the processes are correctly followed and the plan is performing as designed. If any deviation is found, necessary changes must be made immediately. Such process reviews must be conducted weekly, monthly, or as required.
Demotivated employees pose a threat to both small and large corporations. They may be worth 20% of the total manpower of a company. In a small company, with fewer people, it is still easier to notice a trend as they work in close collaboration with each other daily. But, in a large organisation, it may not always be possible to oversee thousands of employees to identify the demotivated ones who are lacking. If multiple departments stop working towards the common goal of the business, it can cause a staggering loss to the company and even bring it close to bankruptcy.

5- SALES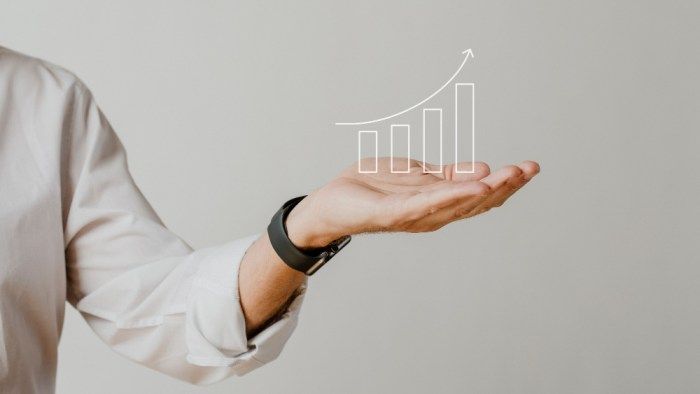 A company depends on the revenue from sales to fuel its growth and unlock opportunities such as investing in brand building, hiring new employees and training the current team. The following are some of the most prominent sales challenges that many businesses face:
Be it a small startup or a large enterprise, every business has its own share of hurdles to clear while trying to rope in new clients. While small startups struggle to get the attention of the potential customers and compete with established players, the big enterprises too compete amongst each other for government contracts. As a result, their operational prices can surge beyond the planned budget. Besides, many enterprises find it hard to cope with the latest innovations thereby giving the competitors a window to gain some of its existing users.
Retaining Existing Customers
Retaining customers is something every business has to deal with at all stages. Service companies, support firms and SaaS businesses, especially, need to focus on delivering services to their customers continuously. Any degrade in the quality or increase of prices can lure the customers to opt for a different company thereby resulting in a loss for your company. Fortunately, there are effective techniques available to nurture long term relationships with your customers and keep them willing to pay for your services.
Developing Business Partnerships
One of the easiest and quickest ways to launch a brand new product is to network with the right vendor. You can bootstrap a new business by leveraging partnerships to generate leads for your business. Getting into a collaboration with a business that is in the same business line as yours and serves the same audience can mean a win-win for both the businesses. Your partner can cross-sell or up sell their services whereas you can use their wide audience base to penetrate the market with your product or service.
6- TECHNOLOGY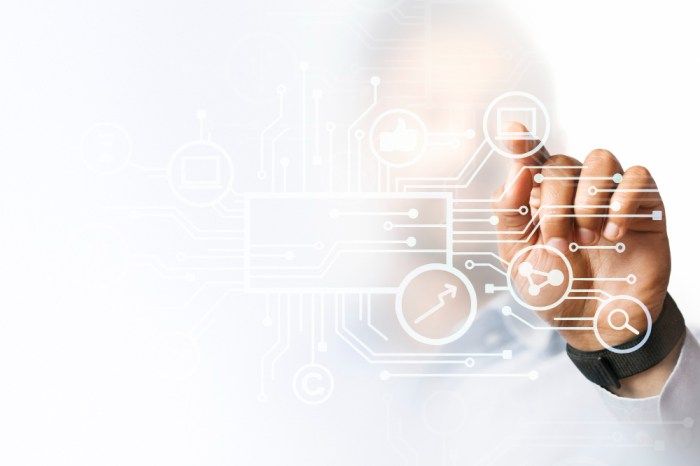 Be it for project management, customer relationship management, online positioning or marketing automation, no business can function without software solutions. Here are some pressing technological challenges that growing companies go through:


Deploying Technology for Innovation
Even though you may have the right technology and tools, it can get tricky to deploy them at work. Typically, an organisation uses hundreds of software for different business functions. Some of these software solutions are integrated into another or pull data from financial software tools, cross-check it with marketing and generate reports in CRMs or ERPs. Thus, it becomes an ongoing challenge to find the ideal technical stack for the company.
Besides finding the right technical tools to deploy, training your staff at large is a struggle at best especially if your staff consists of an older generation. The younger generation is relatively quick to pick up complex tech processes being tech-savvy and used to spending time on tablets, laptops and mobiles. Thus, it can take a considerable amount of time to train your staff a complicated app such as ERP that has multiple features to keep in mind.
Keeping Pace with the Latest in Tech
Often, organizations get too comfortable using the same old technology tools and applications to get the job done. They find it hard to switch to better technology even when it can increase efficiency by manifolds. Companies with less tech-savvy staff are more likely to fall into this trap and lag in the implementation of the latest tech to keep ahead of their competitors. Or, they can even get mislead into buying technical solutions by expensive advertising initiatives and PR by less promising market alternatives.

Conclusion
There are always going to be hiccups while setting up a new business or trying to expand an existing one. It is wise to prepare for them in advance wherever you can, be flexible, evolve and adapt to the changing scenarios to keep pace with the latest. Learn from the above-mentioned obstacles and how you can overcome them with a well-thought action plan.
Remember, you don't have to do this alone. There is always an option to use the insight, strength and support of a professional team who can guide you through the process and help you meet your objectives. If you need technical expertise to shape your business's future, we at illuminz can be your strategic partners. You can draw from our pool of resources to propel your business to newer heights.
Get in touch with us to discuss your project today!