A new lipstick was introduced by Maybelline New York in China via a live stream for mobile shopping.
The top 50 significant influencers were invited to live-stream the launch event to their fans on all the live-streaming platforms.
The Market impact?
Up to 6 million people watched the live stream.
Maybelline was successful in breaking the Taobao record for lip product sales selling astonishing 10,600 Lip Flush Oil lipsticks i.e.10 times the daily average.
Even small businesses like people in Korea boosted their sales up to 60% by adopting a perfect live commerce strategy and selling products from their homes.
And this is exactly why retailers need to understand what live commerce actually is.
Brands are using the power of live commerce to sell their products via streams on online platforms.
This strategy is giving customers an interactive experience by letting them ask questions about the product while live streaming and then making the purchases.
Consider this as a power of Amazon's Q&As on high energy boost. People get their answers instantly and make the purchase. Amazon's Q&As on high energy boost, increased their site visit traffic by 45%.
Live commerce can boost sales by a significant 30% along with offering a complete customer satisfaction and a high retail profit!
With the technologies being implemented by brands and sellers, it is anticipated that by 2025, the global market share of live commerce would expand by four times.
How the seller's personality and abilities emerge and stand out is the most inventive aspect of the live commerce plan!
Because they are skilled communicators, inventive sellers, and possess an outgoing attitude, the top salespeople are very effective in closing big deals.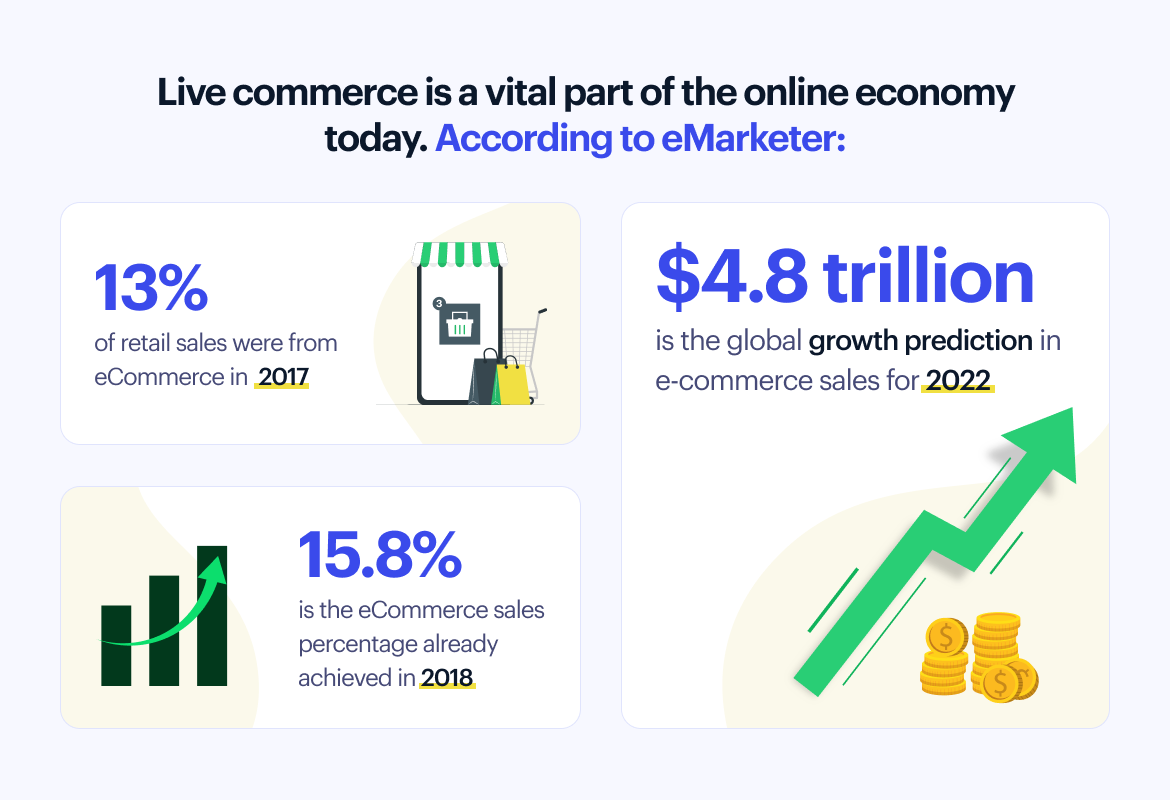 What advantages do live video commerce offer to people?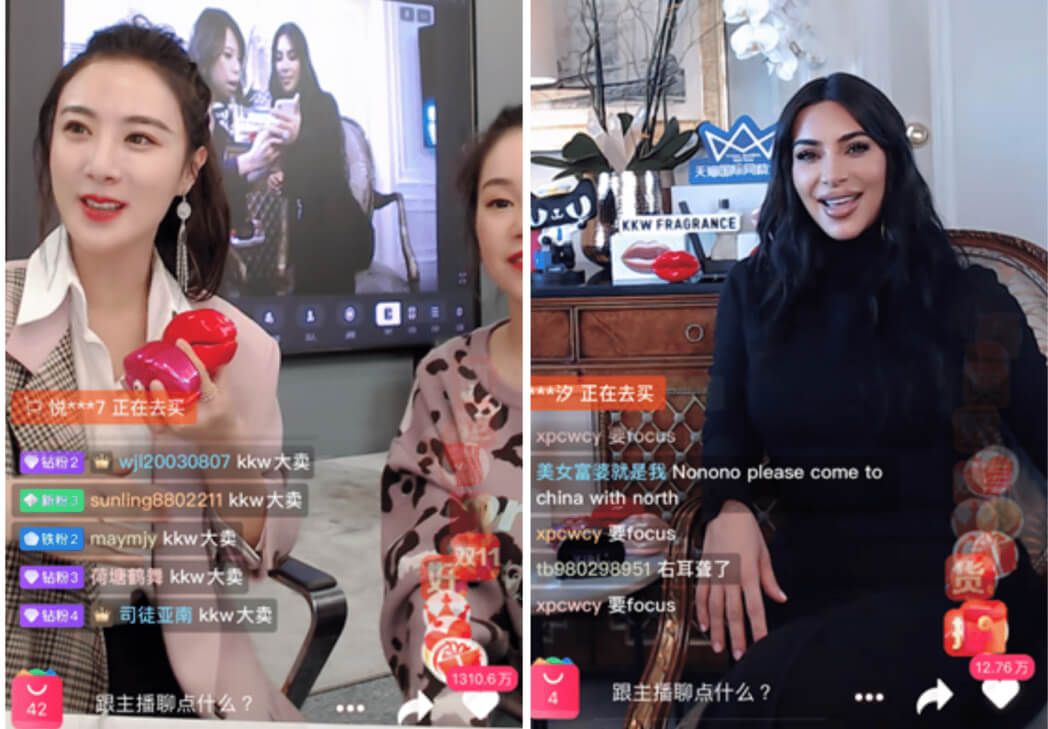 Courtesy
Chinese ecommerce platform Tmall hosted a live stream chat with influencers Viya Huang and Kim Kardashian, viewed by over 13 million and 15,000 bottles of Kardashian's perfume were sold out in a matter of minutes.
This example creatively sums up the advantages of live commerce under the following major domains:
Online video shopping is much more engaging than the simple click-add-items to the cart approach. It is a two-way communication, and the customers feel they are being taken care of, as they are answered on their queries instantly.
It certifies authentic interactions
When sellers display reviews and recommendations on the screen, immediate trust is formed that can be incredibly effective at overcoming doubts. Again, taking the viewers to make the purchase with confidence.
Putting forward the early adopter step
Since this trend is still relatively new, early adopters set to gain more, as their game will be bigger with a larger trusting audience until their competing products come up.
It maximizes customer satisfaction
Companies improve the customer experience by having the influencers serve as both a salesperson and a customer service representative. People buy from trusted places, and when their favorite influencer recommends the products by talking about its qualities, people have immediate trust for the product and the brand.
What Is The Future Of Live Commerce?
Before discussing the future, let us see what is happening with Live commerce right now:
The Global Growth Of Live Commerce:
In less than five years, it has taken shopping by storm.
And the development of online shopping has permanently altered consumer behavior.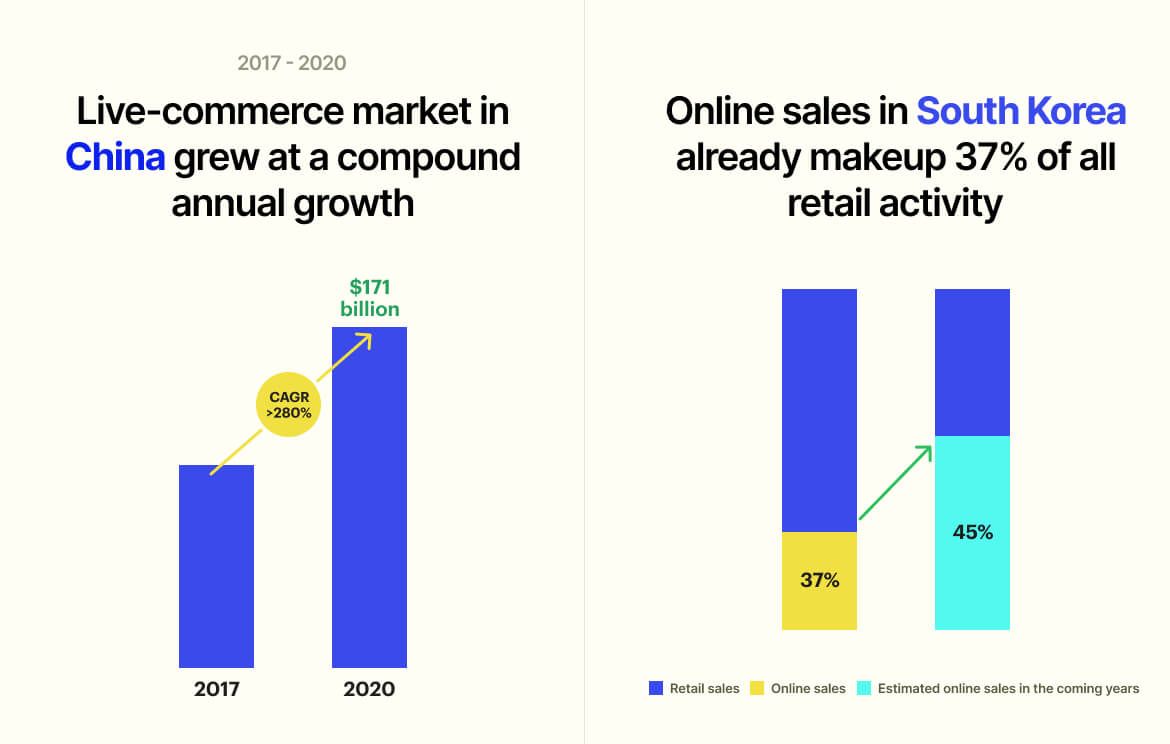 It was predicted that live stream e-commerce will produce 11 billion US dollars in online sales in the United States in 2023. By 2026, e-commerce in the United States could account for 31% of all sales, up from the current 23% as more consumers choose convenience over shopping in physical stores.
Modern consumers' "see-now-want-now" mentality is what's fueling the live video shopping trend that's taking over e-commerce and online shopping platforms.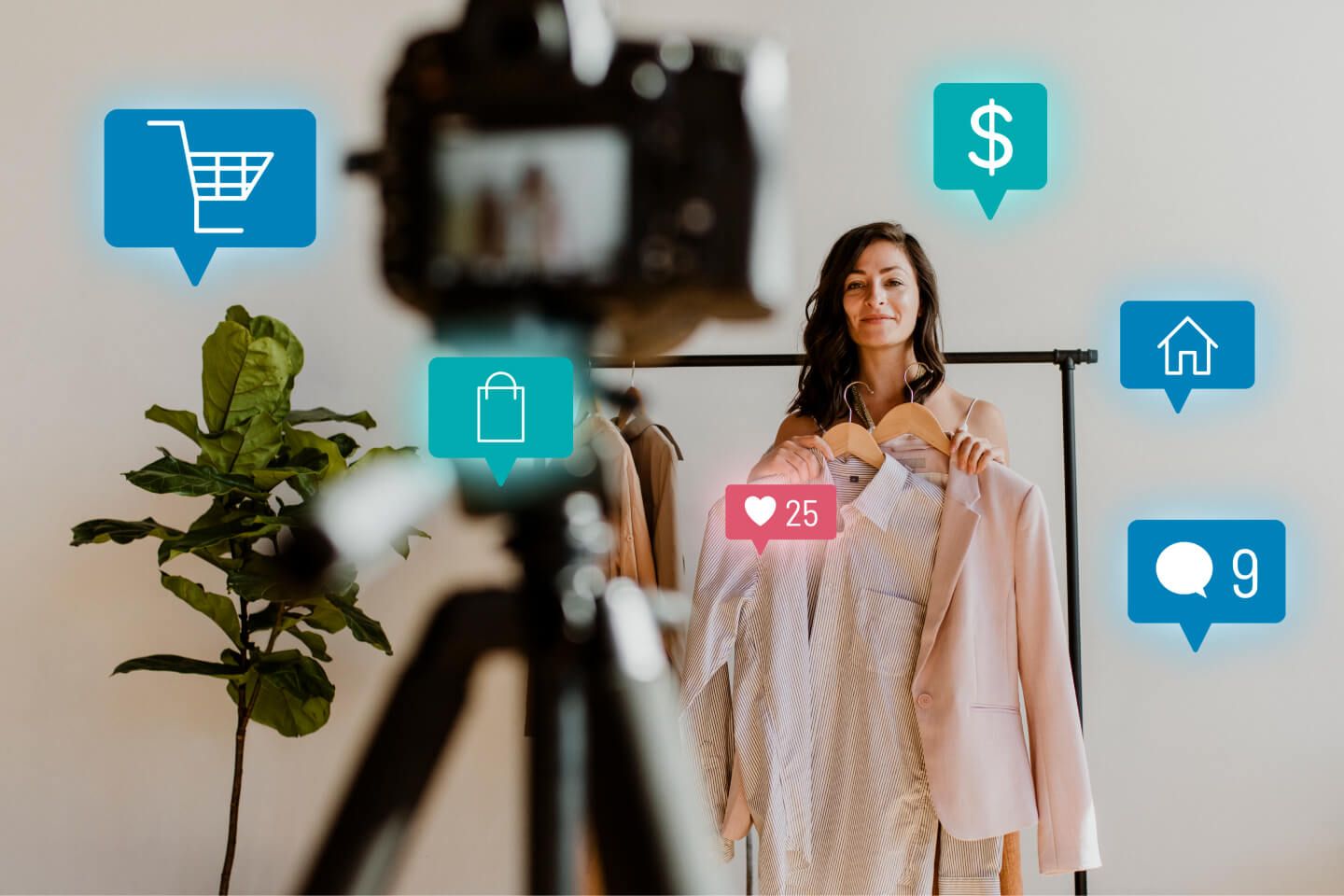 The ability for customers to book appointments with stylists via live video or buy clothing from social media influencers on opportunities created by their followers are just a few examples of how brands need to consider how video-on-demand will create a new layer of virtual inventory and make their physical stores transactional.
Live commerce, which combines entertainment and instant purchasing, can make shopping exciting and immersive and enable brands to engage users more deeply.
To Wrap Things Up!
Regarding the upcoming live commerce revolution, we have a success story to share. We already have an amazing collaboration with a business that's carving a niche in the middle east.
Bsset is an online marketplace where buyers and sellers can communicate through personal chat while viewing product displays live.
It gives the power of technology to everyday street shopping.
Live commerce is just beginning to emerge as a new industry, but early adopters are consistently reporting greater sales conversions and increased customer loyalty.
The future of live commerce is not only promising — it's inevitable. Planning to take your brands to another level of the global digital retail revolution? Reach out to us today and become a part of the inevitable yet highly profitable future of live commerce.