You have probably heard 'Email marketing is dead' on more occasions than one. That's because this 'headline' isn't new and has cropped up in the past only to die down and then resurface again. It's best to not believe every dramatic claim you read on the Internet, definitely not this myth. The truth is, email marketing isn't dead, it is just evolving and here to stay. How else do you explain the rising numbers?

For starters, we sent more than 347 billion emails each day in 2023. This number is expected to cross 376 billion by the year 2025. If email marketing is really dying (or already dead) who is reading and sending all these emails?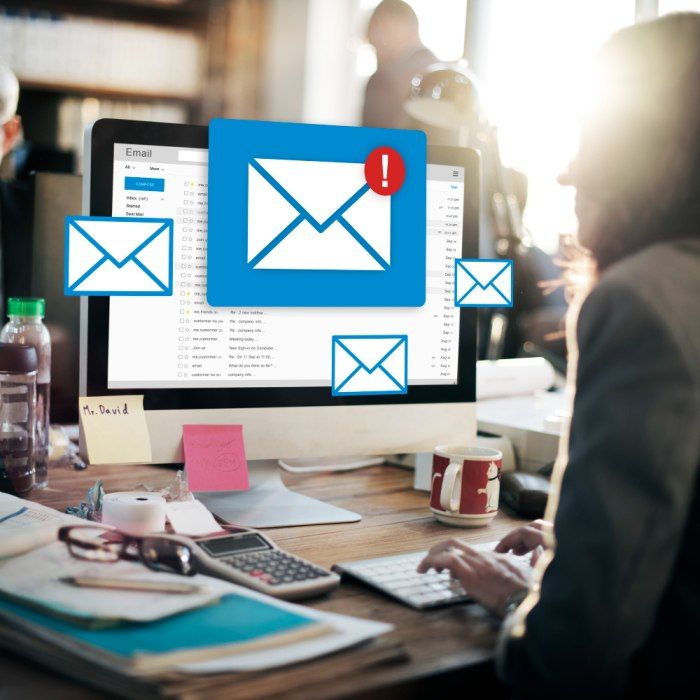 Or, could it be that the problem isn't email marketing but the message delivery? Email marketing has evolved with cultural expectations, technology and other important factors much like every other segment of the business world. The need of the hour is to identify best email marketing strategies that factor in the newest trends and connect with the audience.
In this blog, we pivot away from 'email marketing is a lost cause' notion and look at the road ahead.
What Does Email Marketing Not Work Anymore?
If your email marketing campaigns are not delivering a high return on investment, it's possible that your strategies need a makeover. Here's what you should steer clear off:
Email marketing begins even before the intended audience can open the email. Eye-catching subject lines play a significant role and can decide the fate of your initiative. If you don't make the effort to personalize the content you send across, the user is never going to resonate with your brand. Personalizing your subject lines show that you care and have put some serious thought into your message instead of just bulk emailing your entire list.
Email Marketing Templates That Are Not Mobile-friendly
We live in an 'always online' world. Mobile phones have become an inseparable part of our lives. Most of us rely on our devices whether for personal stuff or work. Many prefer to check their emails on their phones. Given the growing reliance on our mobile devices, it stands to reason emails that aren't mobile-friendly can cause bad user experience. Poorly designed email marketing templates that aren't optimized for mobiles can make your bounce rates shoot up too.
Privacy issues are more important than ever today. General Data Protection Regulations (GDPR) ensure that the user has given clear permission to receive marketing emails from a company and that it is legal. The email marketing software you use must be GDPR compliant. If it's not, it can quickly turn into a problem for you. Plus, it definitely helps to know the audience you are sending out those emails too actually wants them in their inbox.
Emails have become a lot more creative compared to the last few years. From incorporating GIFs and animations to embedding full-length videos, brands aren't shying away from trying exciting tactics to garner the attention of their audience. It's all about the visuals and packing all the important information in a couple of lines followed by an engaging CTA. If you aren't stepping up your email design game your brand is likely to suffer.
How can companies benefit from email marketing?
Email marketing strategies that worked wonders in the past may fall flat today. To truly amplify your marketing results, you must ensure the strategies you plan convert to business while appealing to your target audience. Here are some ways your company can benefit with sincere email marketing efforts:
Emails are still the most effective way to connect with your audience whether it is to promote a product or announce a new service. Creating personalized content to humanize your brand can go a long way in enhancing your online reputation. Formulating a relevant message and establishing an emotional attachment with your prospective customer can make you stand above the rest.
Nurturing Long-term Relationships
Email marketing allows you to build long-term relationships with your clients by providing them with information they need right into their inboxes regularly. Whether it is an exciting offer on your product or service, useful tips, or just a 'Happy Birthday' gift coupon, your clients will begin to appreciate and trust your brand.
Using Segmentation To Drive More Profits
You can segment your subscribers based on different parameters such as email open rates, preference, subscriber activity, location and more. This can help you to customize your communication for a particular segment. You can avoid sending a generic email to your entire database and target your specific audience with words that connect. Marketers who used segmentation have experienced a 760% boost in their revenues.
What about Social Media?
Without a doubt, social media has become an important part of today's digital marketing campaigns. Many believe leveraging the power of social media is a better way to reach the audience and engage with them on a real-time basis. But despite social media's popularity it can best be used together with email marketing but not as an isolated strategy. 3
80% of retail professionals feel email marketing is better than social media to retain customers. According to eMarketer reports, 81% of retail professionals find email marketing the better way to gain new customers compared to 51% who have the same opinion for social media.
Another report by MarketingSherpa shows that 72% of the people who were surveyed preferred to receive promotional content through email compared to 17% who preferred social media, like Facebook feed.
Besides, the engagement rate for social media platforms Facebook, Twitter and Instagram was less than 0.6% compared to average open rate of 22.86% for emails.
The Verdict
Email marketing is very much alive and changing rapidly. Brands must take into account key factors like sending personalized content, caring about fostering relationships that last and keeping up with the latest trends in the email marketing space. When executed correctly, email marketing can translate to higher returns on investment and a reliable online reputation of your brand.