"People don't buy for logical reasons, they buy for emotional reasons". - Zig Ziglar
With the complexities in this world, the good old heart-to-heart stories and connection is what gets to the customers and leads to emotional purchasing rather than fact based marketing.
The outreaching sales increase nearly twice as much when the buyer is able to feel that empathy and connect with your product and campaigns, and that my friend is called Emotional Marketing.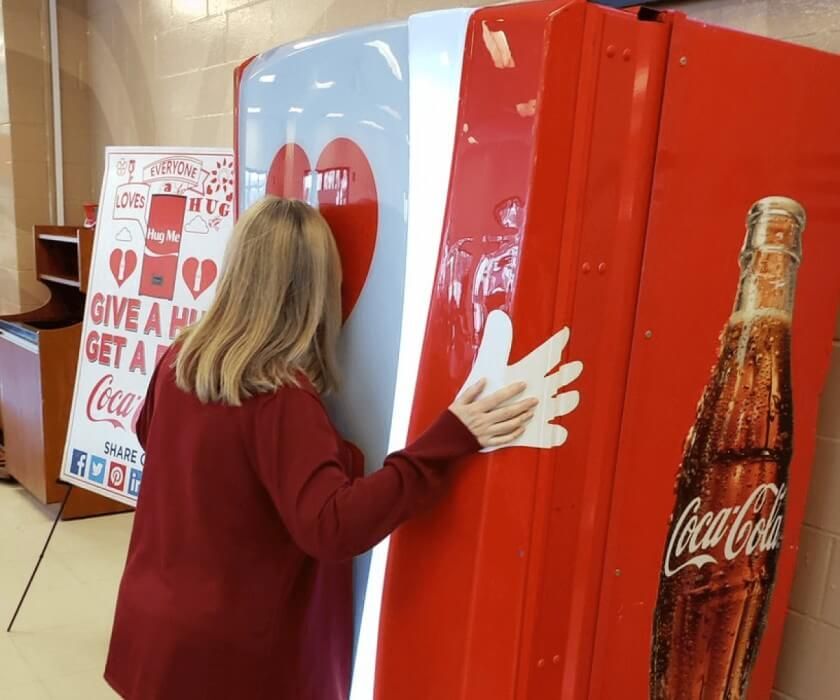 Taking the audience along your journey and providing them a platform to relate socially, profounds your brand's stay within the market. Presenting you the complete guide for emotional marketing to add the right zing to your marketing strategies.
What is Emotional Marketing?
In the most sheer language, emotional marketing is a type of advertising that is used to connect with people at the core of their heart by using basic emotions, happiness, sadness, fear or anger to elicit an audience response.
Whatever emotion (anger, fear or happiness) your campaign retains, this type of marketing surely gets more clicks and social shares and leads to customer loyalty because of the build up connection and relation between the customer and the brand.
When acting out of emotions, people tend to buy irrationally rather than thinking things through. But before we get into the strategies, we need to understand how all of this works in practical life.
How does it work?
Did you know that humans feel at least one emotion, 90% of the time?
This concludes that emotions are a BIG part of our lives and who we are.
Marketing companies big or small, by now have built a strategy to know just the right buttons to tap into human emotions and use it in their favor. And here's how it goes: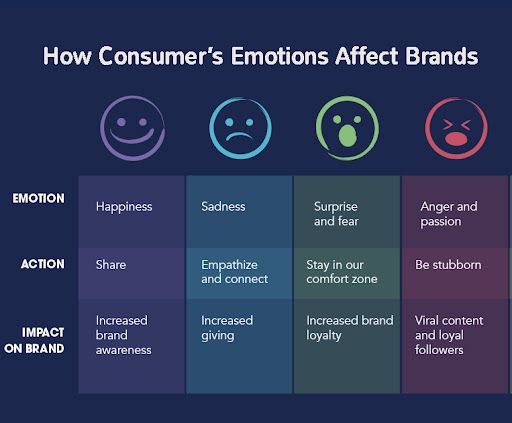 'Happiness' leads to more shares
Do you know why influencer marketing is in the highs these days? Or why are people so focused on spreading positive messages around their channels?
It's because creating brand awareness and outspreading positive emotions is the most important yet overlooked aspect of marketing. The emotionally optimistic content gets more shares and spreads faster than any other type of content.
'Sadness' leads to more clicks
Ever heard of the term - 'If it bleeds, it leads'?
Sadness is a kind of emotion that brings everyone together and eventually leads to more clicks and engagement. Although it is not advisable to center the whole campaign around sadness, it is a useful tactic as it intrigues audiences to know and understand more.
'Fear' leads to more loyalty
Surprisingly, people act more loyal towards brands created in fear rather than the ones created in a comfortable and pleasant environment. When faced with fear, people look out for comfort and reassurance and hence giving your brand the loyalty it desires.
'Anger' leads to viral content
Social media delivers a clear example everyday on how anger = viral content.
This does not necessarily mean to upset your readers purposefully but choosing controversial topics that garners more action, like more shares, likes, comments and posting of that piece of content.
Emotional Marketing Strategies To Help Evoke Emotions
There are basically three different types of marketing strategies that can help evoke those emotions.
Emotional Branding
Creating a lasting emotional response will help the audience to stay intertwined with your brand. For example, Hallmark induces positive feelings of love and affection and Nike provokes feelings like awe and inspiration.
Emotional Advertising
This is directly proportional to the type of advertisement that company inhibits to promote their brand and to build trust with their audience. For instance, Airbnb launched its campaign named 'Let's keep traveling forwards' which speaks to the listeners at an emotional level.
Storytelling
Portraying a heartwarming and a valuable lesson in the form of a story will not be forgotten - for a long time. The goal here is to create a drastic impact, so that next time the customer is in the motion purchase, he keeps your brand in mind.
The Must Remember Examples!
Now that we have covered quite a few deets about emotional marketing, here's a list of few real time examples that successfully established and glorified their brands using emotional marketing strategies.
Coca Cola
Coca cola's "Hug Me" and "Choose Happiness" campaigns are great examples of emotional marketing. Where the former gave free coca cola in exchange of hugs to the machine and latter encouraged customers to share their best experiences and memories instead of the brand's logo.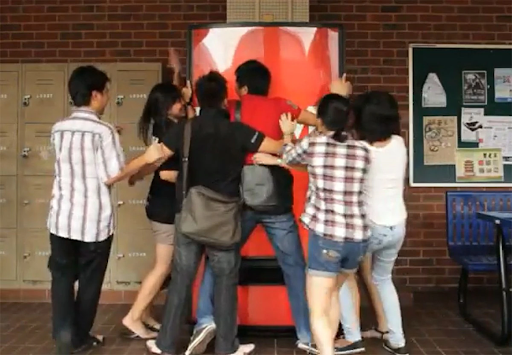 Within three weeks of the launch of coke's 'Hug Me Machine'- it achieved 116 million plus global media impressions driving a huge 23% uplift in purchase that equals to US dollar 2 million annual sales in Singapore alone.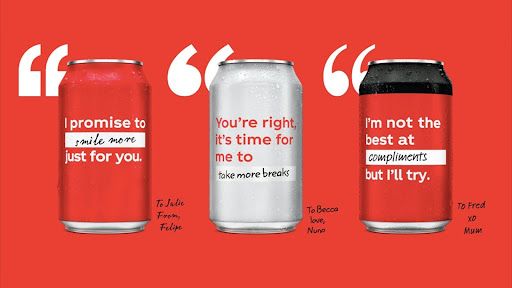 The index rating for 'Choose Happiness' campaign, over a period of 30 days since its launch has risen 8.2% points to 26.7% points which includes quality, value, impression, satisfaction, recommendations and reputation.
Nike
Nike's "Believe in Something" ad campaign polarizing Colin Kaepernick won an Emmy for being the best commercial. The ad received a mixture of emotions. Some truly loved and supported the new move by Nike and others boycotted the "anti-American" business.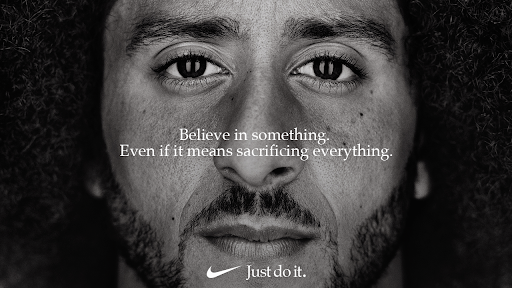 According to a digital commerce research company, " Nike sales grew 31% after the campaign, besting 2017's comparative 17% increase". Nike sales completely blew through expectations.
Heineken
Heineken launched its "Worlds Apart" campaign promoting the union of people from all over the world on the common grounds. This short film has reached more than 40 million views on different social platforms and promotes openness and discussion sparked by beer.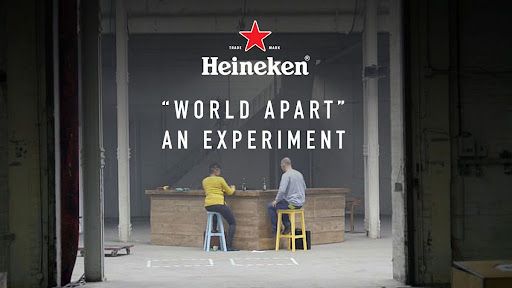 Within the few months of the launch, the campaign received 91% of positive feedback and 7.3% increase in sales in the UK alone. 78% of the people felt closer affinity to this brand.
Airbnb
Airbnb Launched a new campaign "Let's keep traveling forward" fighting against the travel ban by the U.S. Supreme Court upholding restrictions on people. Due to their quick reaction to the issue, Airbnb has become one of the most popular examples for their well timed and applied marketing campaigns.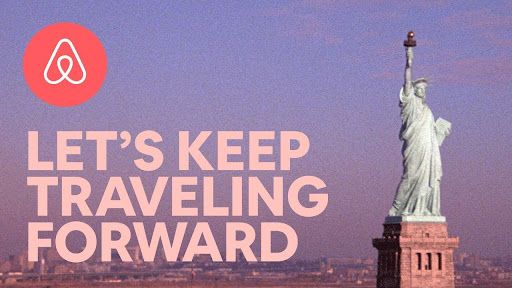 The booming growth of the company during the pandemic has resulted in a "turnover of more than $1b in a single quarter and their most recent stock sale values them at USD $35 billion!".
A good marketing strategy is one which not only builds the brand but also adds value to people's lives. And therefore, it's essential to add emotional marketing to your company's success policy.