Even though cryptocurrency is not extensively explored by small or medium ecommerce companies, yet, the acceleration is in full bloom.

The technology that was once just used as a source of profit gains, is now establishing itself as a mode of payment across many parts of the world. With some major brands and organizations adopting crypto, it has surely made its way in intriguing retailers across the world.
Even though some are of the opinion that the world is not ready for crypto payments, it most certainly is becoming harder to ignore the impact that crypto has on e-commerce.
Given that the crypto payments trend is still in the middle stage for larger e-commerce organizations, it has left me wondering whether or not the SMBs should opt for such technology.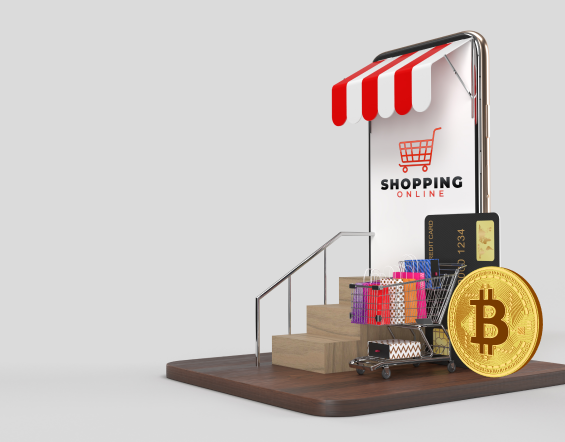 In my opinion, although retailers are hesitating to open arms to this new trend, they won't be able to keep from it for a longer period of time, given the pace it is growing at.
Use Of Cryptocurrencies In Ecommerce?
Given the pace at which crypto is making its way in the e-commerce industry, has left me with one question and that is - Will the commercial use of crypto soon become standard for the world?
Did you know that PayPal in March 2021 launched a check out feature with crypto that allows its US users to use crypto coins to make payments to millions of online retailers?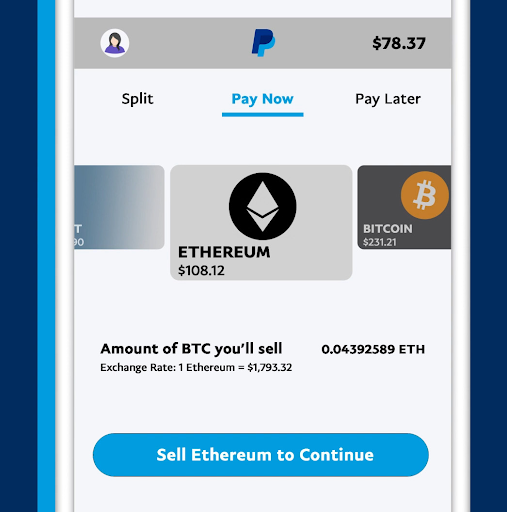 Both e-commerce and crypto currency appeal to the digitally savvy users and both are in higher demand these days.
Cryptocurrency in e-commerce is an additional option for those users that are looking for a faster and a more convenient way to make payments.
With crypto, there is no need to visit a bank or withdraw money or even enter a credit or debit card pin every time before making a payment.
Personally for me, if done the right way, the crypto demand can compliment your business in the online retail world.
Users simply need to convert their crypto into currencies like dollars in euros and there are no transaction fees charged. Some world wide known brands such as EBay and Facebook have also decided to jump on the crypto bandwagon.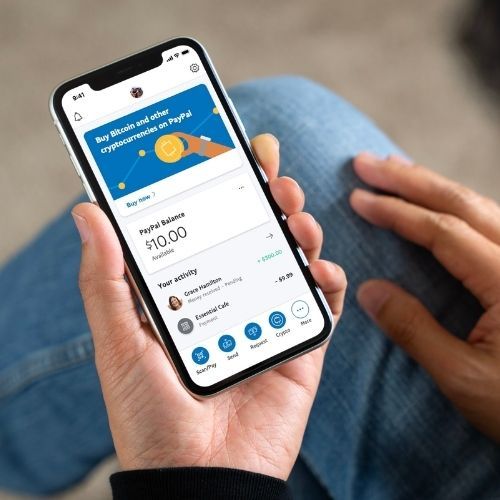 Source
Benefits Of Cryptocurrency In Ecommerce
In case you are wondering how adopting crypto payments will benefit your business, then here are some of the benefits to this type of payment method.
Expanded gateway
Embracing this new trend will open an entirely new gateway to expand your target market and also to increase the consumer traffic.
Brands can also expand across borders and can make international transactions cheaper and faster.
Efficient transactions
Given that the conventional transactions are slow and time consuming, crypto allows for a quicker, direct and effortless flow of cash. And this also means that consumers receive their orders faster - hence more satisfied shoppers!
Advanced technology = More Security
Blockchain and crypto currencies use hashing and encryption technology for any transaction that takes place. Therefore for a payment mode, nothing is as safe as crypto.
Essentially the chances of theft and fraud are reduced. More than 400,000 crypto transactions take place each day, hence making it the safest gateway for transactions.
More organized data
Data for any transaction through Blockchain technology is stored in blocks, which are further linked by chains, hence resulting in a more structured and organized storage of data.
0 transactional charges
Since no banks are involved in the transactions using the crypto methods, and there are no additional transaction charges as such therefore this method counts for more profit for the retailers.
How To Accept Crypto Transactions For Your Ecommerce Website?
If you are here and still reading this blog, then I am sure you must be wondering how to adopt this payment method into your online business. Well, there are two methods to do so:
Through a personal wallet
One way to accept crypto is through your personal wallet. Most wallets can be downloaded on your phone or computer or you can also get a hardware wallet. Hardware wallets are like a physical save that stores the crypto on a special hard drive.
Third-Party processor
The second method is to use a third-party payment processor, namely Bitpay or Coinbase. Their role is to handle the entire process of the payment.
One advantage of using this method is that you can instantly convert your crypto into a fiat (currencies like dollars or euros). Even if the value of the crypto changes mid-transaction, you still get paid the amount you have charged.
I don't think that the time is far when you will even start using crypto as a mode of payment, no matter the size of your business. Whether or not you are in favor of this method, I would still suggest keeping up to date with the prevailing trends in the market to stay ahead of the competition.
Blockchain technology is extensively used in cryptocurrency and NFTs and they are ruling the digital world. If you want to know more on how the three terms are connected, click Here.