Abstract
Have you seen any video by Apple?
Who hasn't!
Their products look gorgeous.
And how their products are sold — from its keynote speeches showcasing case studies over functionality to its "coming soon" videos that look straight out of a feature film than technology products — relates more to how we feel about using them than to the actual technical specifications.
An emotionally appealing design feels nice to people. It makes them feel as though they're part of the product.
In this article, we'll focus on the main principles and approaches that will help you to design great products. We'll take a closer look at how to define an optimal product vision, design strategy, and process.
Having a solid well-structured process is essential for two reasons:
It helps you to stay focused

And helps you to stay on schedule.
So if you actually make others feel comfortable with your design, you have stood out effectively and been heard in the best way possible. That's a good feeling, right?
"Design is really an act of communication, which means having a deep understanding of the person with whom the designer is communicating."
– Donald A. Norman, The Design of Everyday Things
How do we add emotions in design?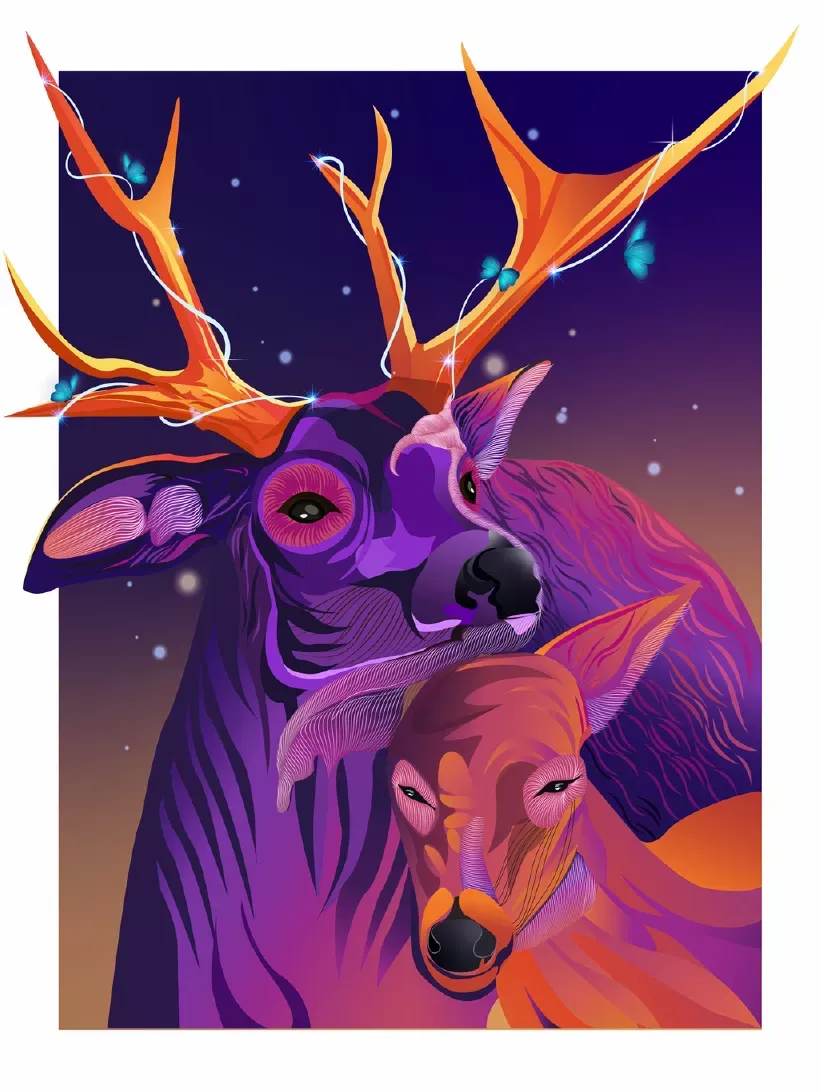 Source
We understand how important design sense is. We want our audience to engage in a relationship with us. Page views, mailing list sign ups and purchases of products are all the result of this pined-for engagement. But we need to give them interest, confidence and perhaps most importantly, build an emotional bond with them to achieve this.
If a website and its services are not visually assessed, trust and credibility will not be built and the profits will be lost. At illuminz, our designers make sure that our users feel important.
Let's begin, shall we?
The first step is discussion. Multiple.
Said it once, will say it twice. Your organization needs to follow a defined process.
We've moved into the stage where product design dominates — it's what sets companies apart and gives a real edge over competitors.
Discussions are based on experiences. The longer you brainstorm, the fresher the ideas. We'll not take much of your time explaining to you why emotions in design are imperative, because you already know that.
Let's begin with how our designers 'Think' —
'Thinking' begins before the entire design process even starts. One indispensable step — understand your product's context for existence.
This is the time when the product team defines the product vision and strategy. Why are we doing this? How are we doing this? If your answers to these questions aren't vague, you're on the right path.
Having been involved with product designing from the past few years, we believe that 'Design is a clear outcome'.
Lo-fi wireframes are the first step towards deciding the feel of the product. Drawing by hand is a fast way to visualize a concept — enabling the designer to visualize a broad range of design solutions before deciding which one to stick with.
What do we think?
Keep it simple. It's the hardest, trust me.
Try to keep your wireframes simple, and annotate them.
Design sprints are a big YES.
We love exchanging ideas. Because we gain something at every moment.
Design sprint is a X-days design framework for validating ideas and solving challenges. This process helps in quickly creating a product's future state, be it a website or app.
Need our take on this?
Don't get stuck with the first solution that comes to your mind. But why?
In most cases, your first ideas won't be good enough, because at the early stage of ideation, you won't yet have a good understanding of the problem you're trying to solve.
Moving ahead…
This is what the second step looks like. A hi-fi wireframe of the previous designs.
We try our hands on multiple designs and choose 'the one' design that matches our ideas.
Don't stick to just one idea, keep experimenting.
This is what the final design (well, not exactly) looks like.
Our team at illuminz believes in:
Think — Create — Analyze.
Let's show you one more example for a better understanding.
Below, you can see a design snippet of another app screen.
Experiment with different CTA colors. Try different button shapes. The idea is — don't stick to your initial ideas when you begin designing. This will help you in bringing out the best in your designs. The to and fro of ideas is what is going to help you.
As we speak of emotional design, we're talking about how the consumer is influenced by the design of a product, or how he experiences it.
Isn't a good design just enough?
No. No. No.
Delight induces desire — Delight is a strong positive emotion. Each time we pick up our mobile phone to check our Instagram page or watch a Youtube video, we go through this feeling.
The sudden rush of positive emotions your users experience after seeing your product is what you should be aiming for. You need to target that rush.
All around us was designed in some way and in the end it created and turned into a strong emotional connection.
"Everything has a personality: everything sends an emotional signal. Even where this was not the intention of the designer, the people who view the website infer personalities and experience emotions." — Don Norman, Grand Old Man of User Experience
What we've experienced is that brands are constantly focusing on creating a personality and story into any website and product. This is evoking a visitor's emotional reaction.
So, What's the deal?
There is a HUGE difference between a good design and a great design. It's you who'll decide how to place these emotions in your products to let users connect with your brand.
So the next time you design, THINK!
Think how your users think. Create how your users want it.
And consider your job done!