Change is dynamic. It is the law of nature. With an increase in the number of digital advancements, altering your marketing strategies can lead to better results. For entrepreneurs, change is experimentation. There is no 'one' secret to success. You never know what business plan works for you. So as an entrepreneur, you need to strike a chord between what has always been the best and what can be the best for your business.
Blending digital sales with a human touch is inevitable for your business growth. The traditional ways of face-to-face marketing in B2B companies have always been successful in building sales relationships. However, balancing it with a humanized tone could efficiently boost their growth by five times in contrast to their peers.
As per a recent McKinsey survey, customers desire both effective digital interactions and human touch blended with technology. It is important to understand the right place to introduce both and strike a balance between them.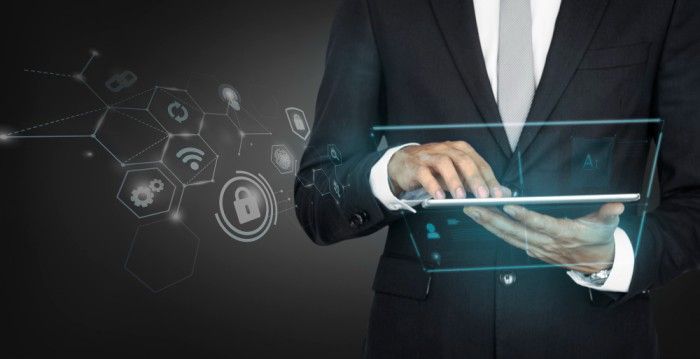 Connection is important
How you connect with your customers through your brand can help in establishing an exclusive experience for them. Innovate around providing the best customer-centric services and be consistent with your approach. Google, Amazon, Apple, Coca Cola, to name a few have revolutionized how we view brands. They have managed to transform our outlook on balancing business-to-customer relationships.
Even though the majority of the people lean towards digital platforms to buy products, they still want human interaction throughout their buying process. According to Exhibit 1, 76% of B2B buyers find it helpful to speak to a salesperson when they research for a new product or service. However, it falls to around 50% for repeat purchases with new or different specifications.
For instance, when you are buying something, you always prefer brands offering products with a personalized approach. We, as a target audience, always get drawn towards brands with better marketing strategies. Set your FAQs in line, introduce customer-friendly marketing strategies, and create a unified customer experience.
To advance and develop more interactions, B2B companies need to use technology efficiently. Thousands of tools are available in the technological world, and therefore it becomes rather important to decide the right tools that could be beneficial for your business. To build a strong consumer base you need to begin with a strong foundation and that is to understand what comes when. Figure out the important questions. Is it important for your business to digitize your human interactions? If so, then how to begin with it? What if you focus on face-to-face marketing only?
The answer to all of the above questions, it is crucial that you understand the trick here. The right decision would be to invest your time, efforts and resources wisely. Try to take it the other way round, you automatically begin to love the products of a particular brand/company when they offer you speedy customer service, quick responses through online chats, manage product delays or refunds efficiently or answer post-purchase queries. This creates a feeling of affinity between your company and your target audience, which in turn can work wonders for you. This will boost sales and help in retaining your customers. You need to grasp their attention to your product by valuing the combination of both technology and human interaction. A tech-enabled business amalgamated with human psychology can easily leverage growth and also help in building long-lasting relationships with your clientele.
Our Take
Every brand/company will have different outcomes. Focus on the process. Know and understand the needs of your customers, build plans based on customer journeys, enable both human and digital interactions, fill the gaps and wait for the result.