Back in time, while watching television, touching and playing with my favorite superheroes cartoons seemed to be impossible. I remember wanting them to come out of the television box.
Ahh! What a time.
But that impossible thing has been brought into reality with Augmented Reality. Today, with the advancement of technology, we can play and interact with our favorite characters and even make our own character in their world.
This all seems a little too crazy, right?
Hop on to have this interactive and dynamic experience at your fingertips.
Ready. Steady. Game.
Augmented Reality (AR) will soon take gaming to the next level and prove to be a boon for this industry. Every 2 out of 3 people may find AR gaming interesting.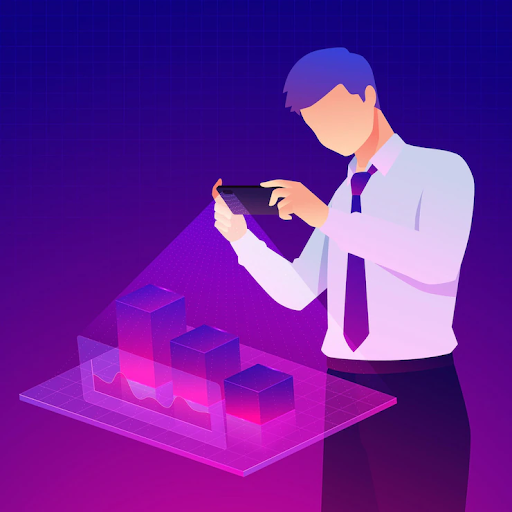 The valuation of the AR in gaming segment is on its way to achieve the targeted amount of about $385 billion by the year 2023.
While virtual reality transports a person into a 3-D environment, AR gaming enhances the game's audio and it's visual content and makes the user's environment augmented.
The promise of digitally decorating rooms, designing a house or even creating a digital sculpture has engrossed people from all over the world. AR can digitally augment surroundings in real time for both gamers and non-gamers.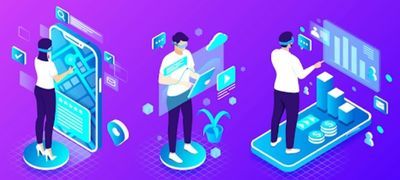 What is AR in gaming?
The integration of game's visual and audio content with the reference to the user's real-time environment is known as augmented reality gaming.
Unlike VR, AR games don't require a separate room to create an immersive environment. They use the existing environment and create a playing field within the game.

AR games can be played on devices like smartphones, portable gaming systems or even tablets.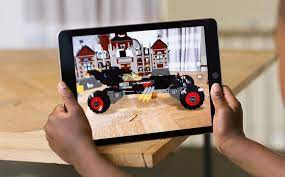 Usually augmented reality games superimpose a pre-created environment on top of the user's real-time environment. For example, the in-game characters climbing from tables to couches on virtual bridges.
However there is one drawback to such immersive environments.
It is easier for users to get bored of any scenery after having explored it fully and so they expect to move to a different one. So it always remains a task for experts to create an expanding playing field and to take advantage of the diverse real world environment in order to keep the games interesting.
One of the most reputed companies WATTY is on its way to take AR gaming to another level.

It has introduced a dedicated app "Watty Remote" in which the digital layer is created over the actual real life canvas - bringing users from all over the world on a single platform.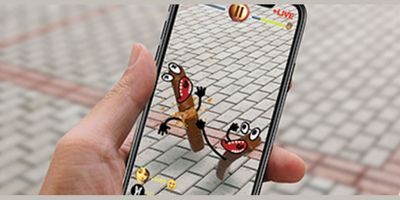 Examples of AR Games
Considering the boon of augmented reality in gaming and entertainment, here is a list of some AR games.
Neyon Clash
This new and highly trending AR multiplayer game is promoting both physical and social activity. The in-game players are tied to the real-life moments which are actually visible to all participants, and the goal here is to tag the opponents and capture their area.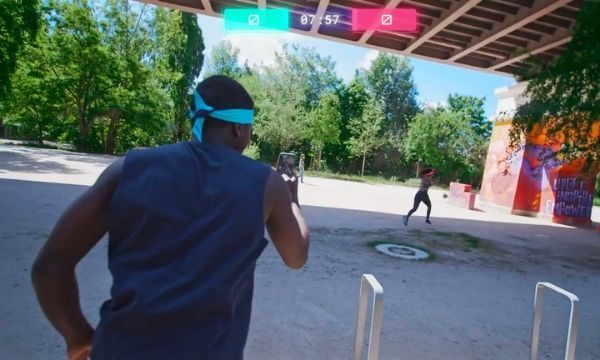 Ingress Prime
In this war game, competing against the other teams, you will be capturing virtual territory, linking sites or portals together and also simultaneously protecting it. This game is an overall nice experience to kill time, find new friends and to go on exploratory missions.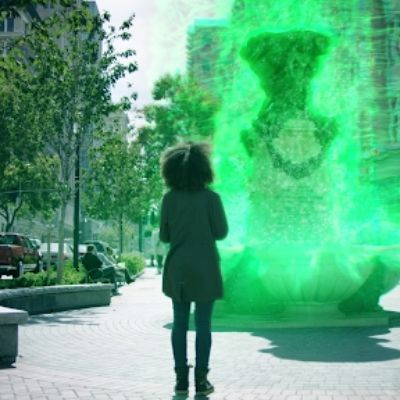 Angry Birds AR: Isle of Pigs
How about playing your childhood favorite game on real physical surfaces?
This AR adventure game lays action over real environments, walks through different angles and includes interactive 3-D elements. All you need is a phone with a camera and internet connectivity then you are all set to have the time of your lifetime.
In this ever pacing world, nobody really has time for anything, not even for their own self. But there is one truth that exists - There is always a child within no matter how much you grow.
However with time boundation, you rarely get those special moments to just lay on a couch and enjoy playing.
Well, with the same thought in mind, AR games now allow you to have the most interactive and dynamic experience at your fingertips.