Overview
The brief was about creating a parking solution that didn't just assist users to avoid commotion on the road, but could also help consolidate data in the application.
Smart is a solution crafted not just for car owners but also for parking management.
Why does your city need a parking app?
Finding the right parking spot, the everyday struggle to find a safe and organized space for our vehicles — sometimes leads to scuffles, mismanagement in the hands of the parking authorities too.
Additionally, this struggle to find a secure yet organized space for our vehicles might sometimes lead to distasteful encounters with fellow car owners.
How did we design the best parking solution?
illuminz helped Smart Parking in building an application that is easy-to-use and helps customers book parking spaces in the city and commercial areas near them.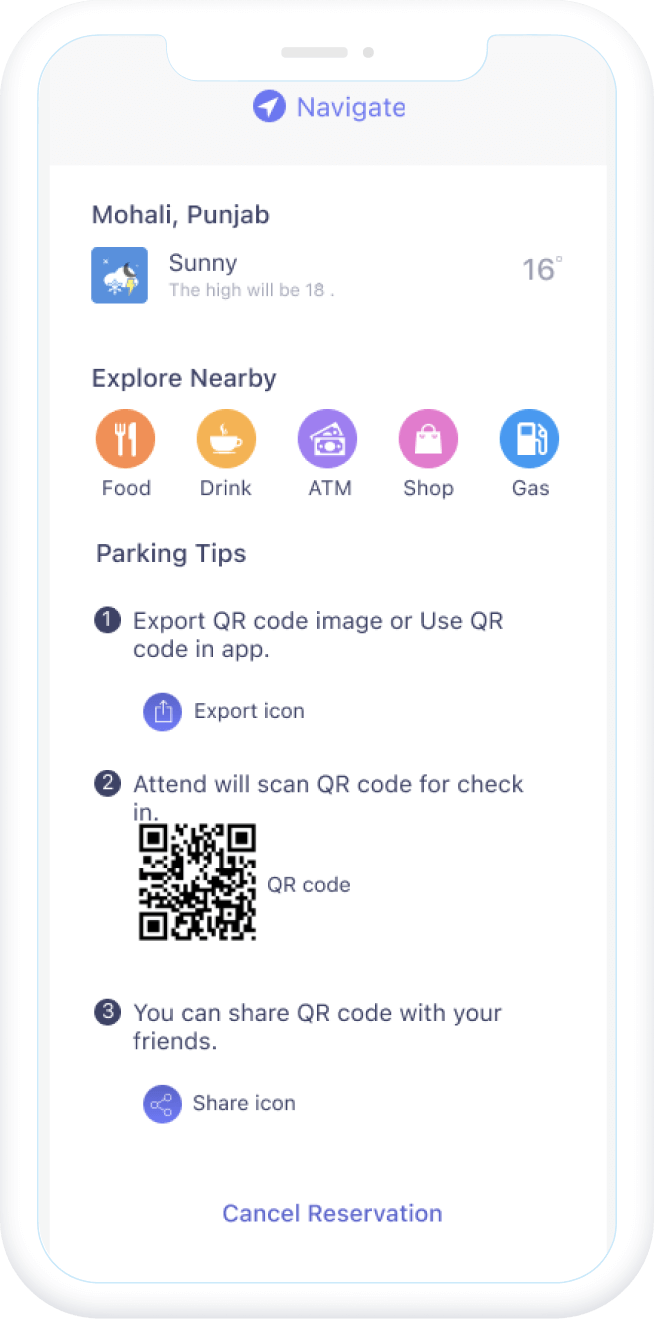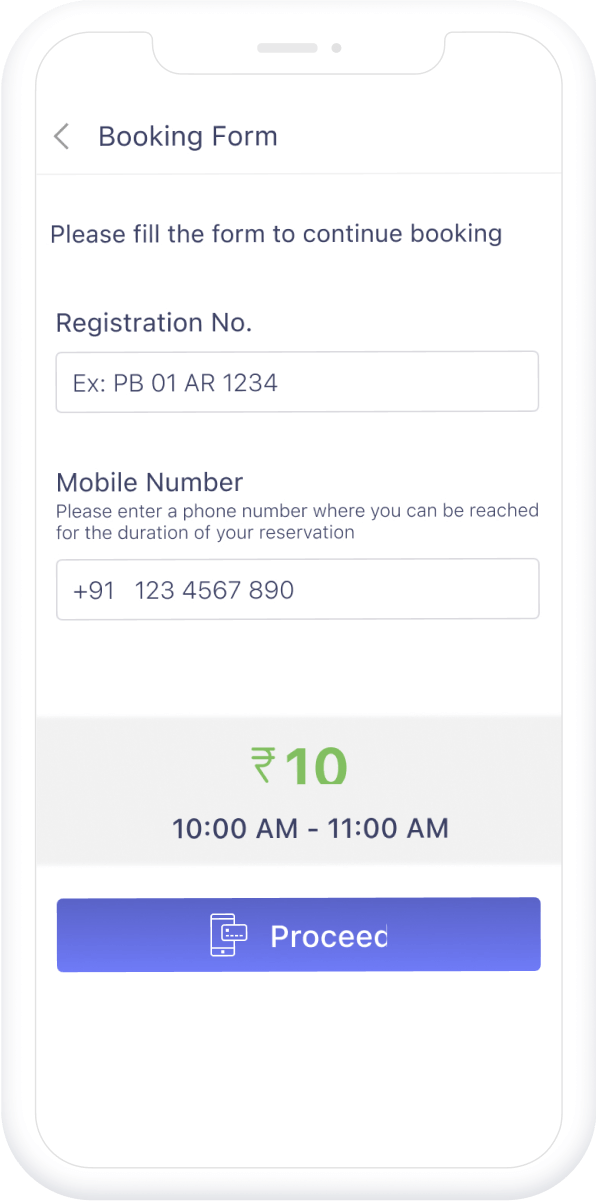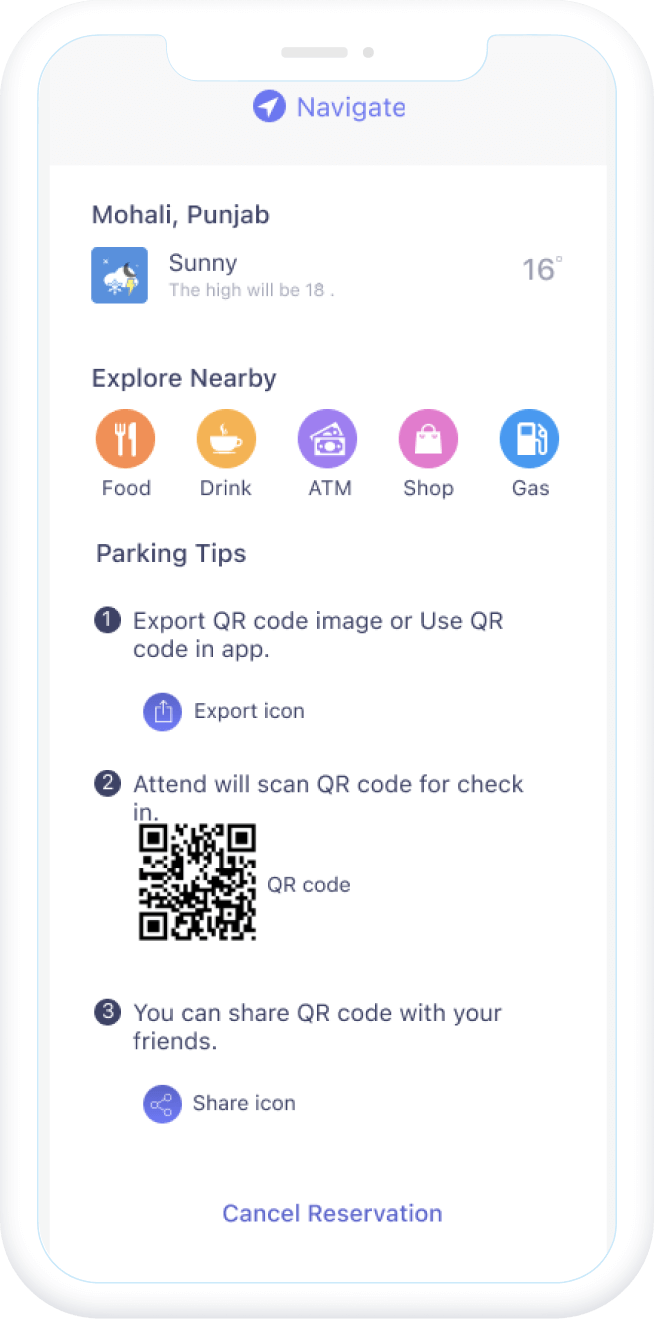 The platform's dashboard offers various options from providing the details of the bookings through bar graphs to features like:
How was 'Smart Parking' different from the rest?
Smart Parking also helps in managing the number of bookings and the average occupancy duration by analyzing the historical data for future predictions and increased legibility.
Find Real-Time Data
Customize your data and create ticket reports that shows you the bigger and clear picture.
Analyze historical data for future predictions
Save your customer's time and get fewer emails with the Knowledge.
Change parking rates based on the demands
The powerful support system lets you assign agents & sort queries.
Increased legibility
Now you can easily integrate apps like Slack, Hipchat, Twitter, Zapier and more to your helpdesk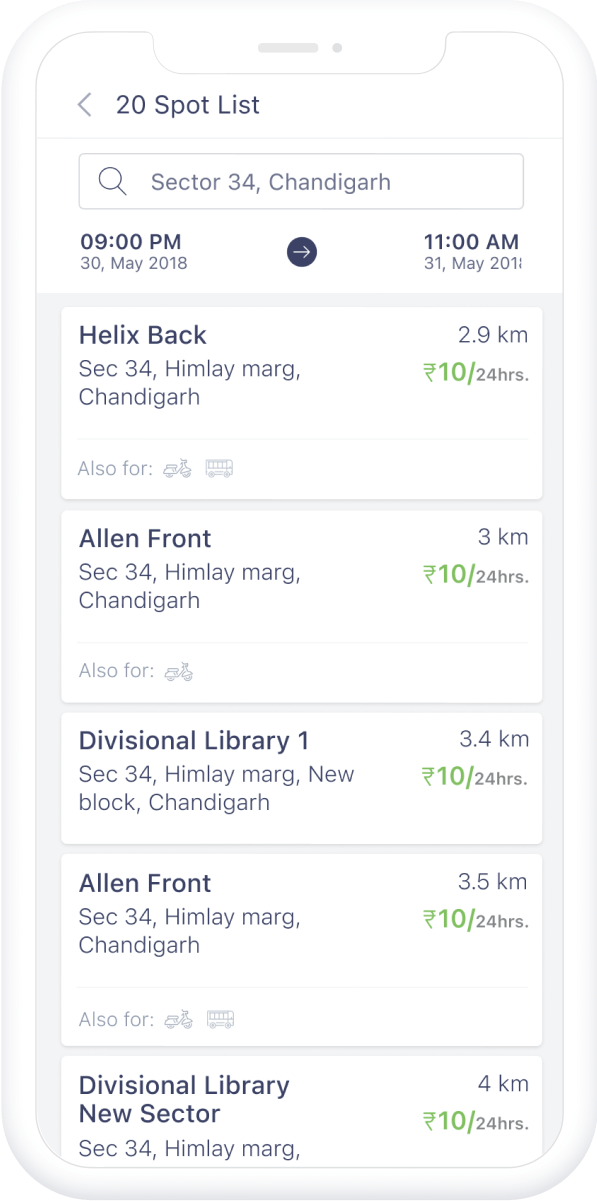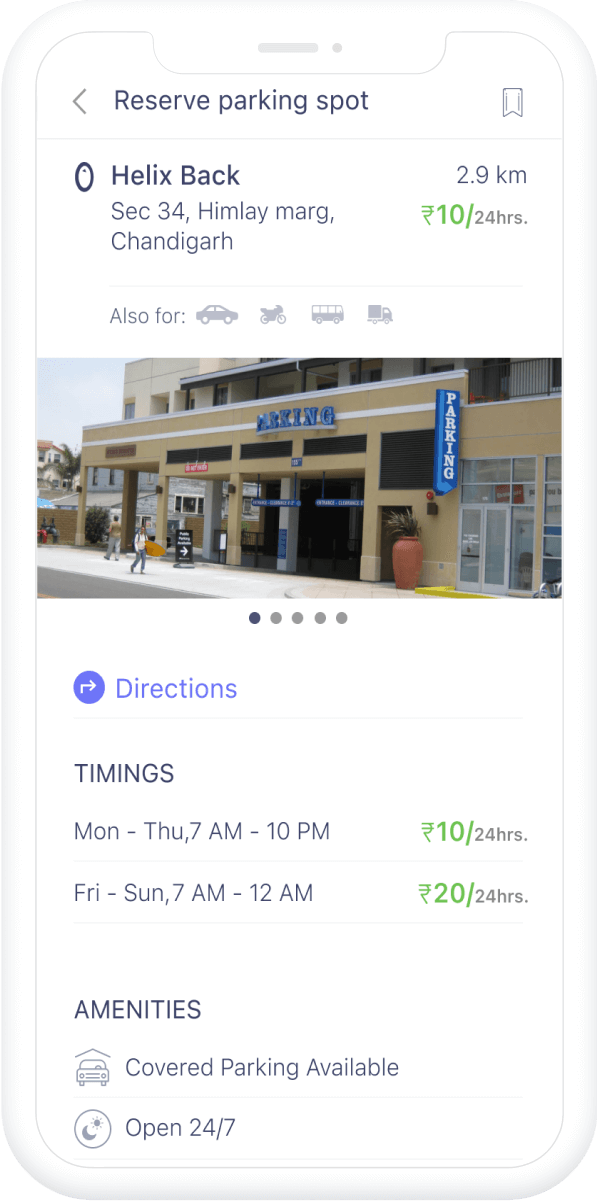 Find parking
Customers have the option to search from the ample parking locations anywhere in the city.
Reserve your spot!
Smart Parking lets you book a parking space as par the requirement.
Park at location
We've added certain attributes in the app that helps users park their vehicles according to the scheduled timings and can enjoy a hassle-free parking experience.
Easy Navigation
Our clients did not want any complicated features in the app, so we made sure that we keep the design simple to operate.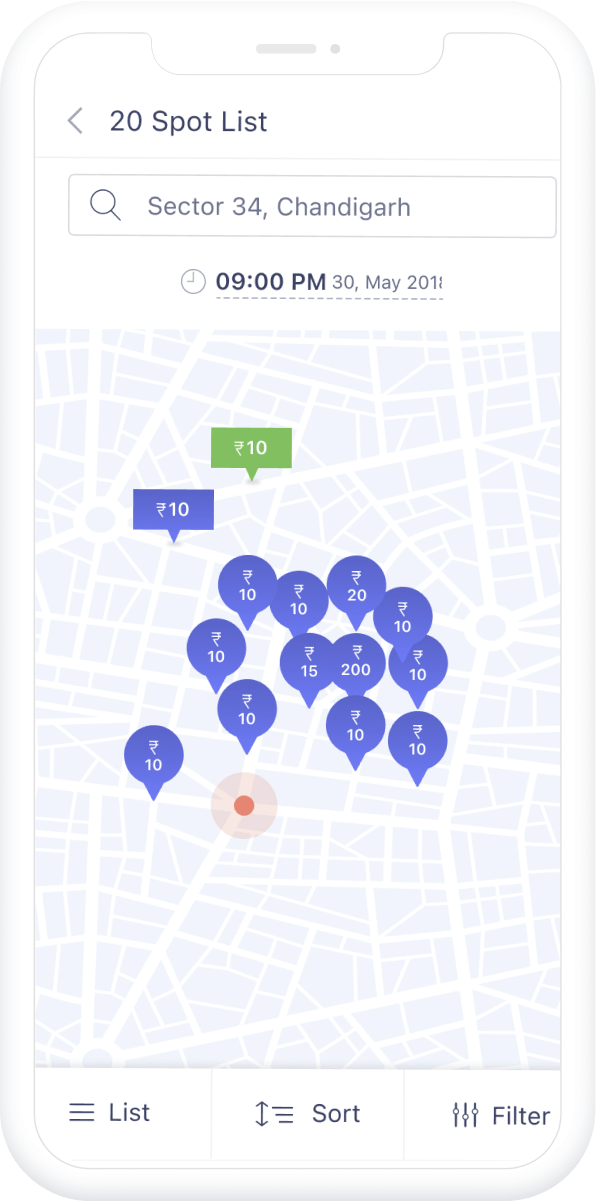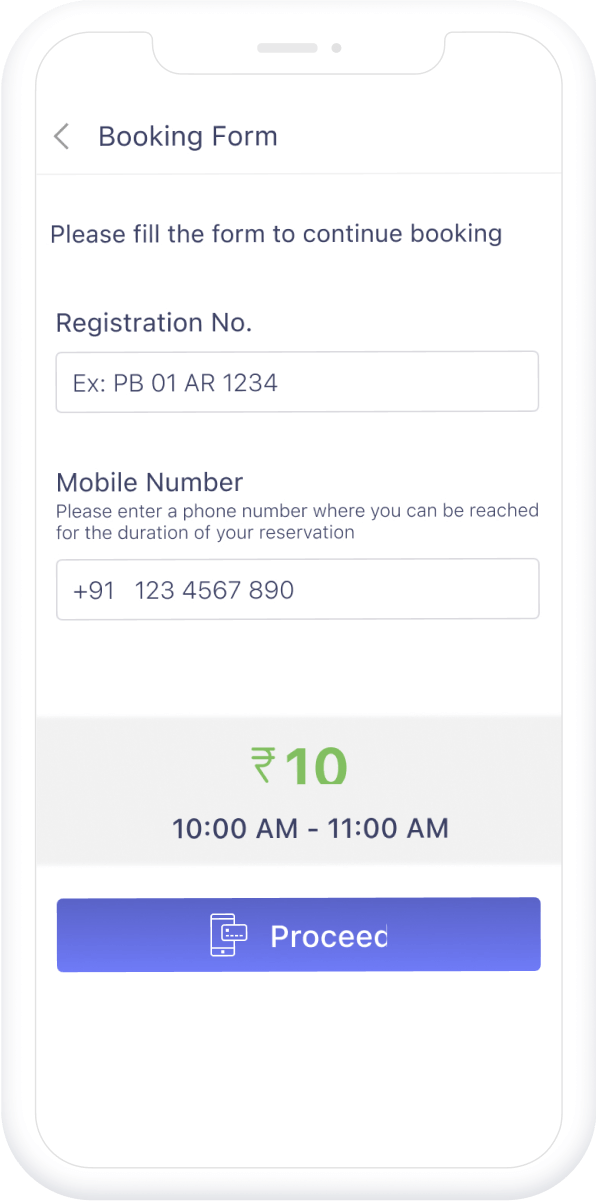 A solution evolving with time.
At the time when there were no dedicated parking applications, our aim for 'Smart parking' was to disrupt the market with its functional approach.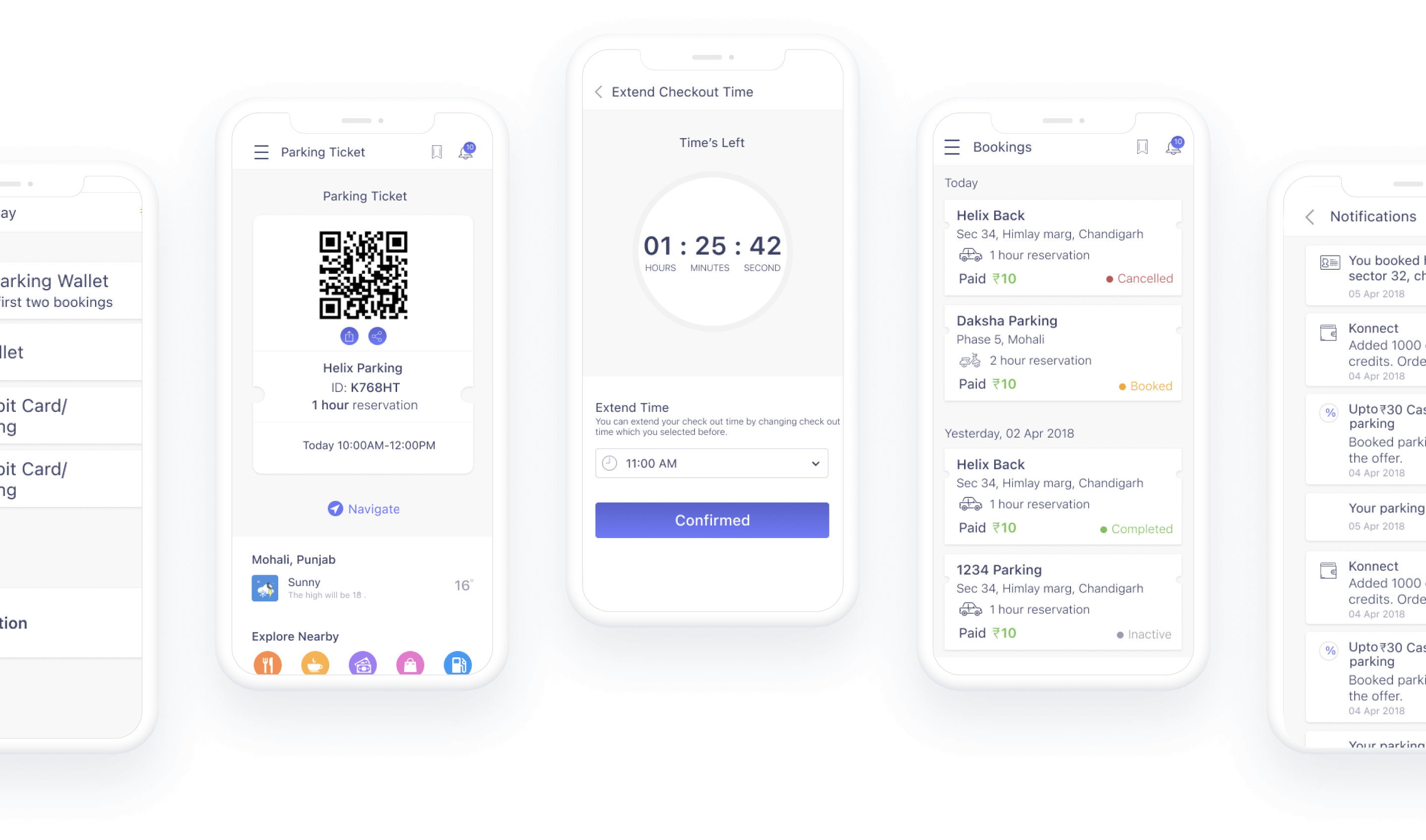 Our focus is to deliver the foremost facilities
Our team at illuminz came up with proposals/suggestions for improved business. We made a different app for the attendants as well. Through this app they can keep a count of their parking lots, the number of vehicles checking in/out, and overall business.
Payment mode

Vehicle type

Booking options
Attendant app screens
Attendants can add/remove credits from their account which can only be accessed using a valid ID and password.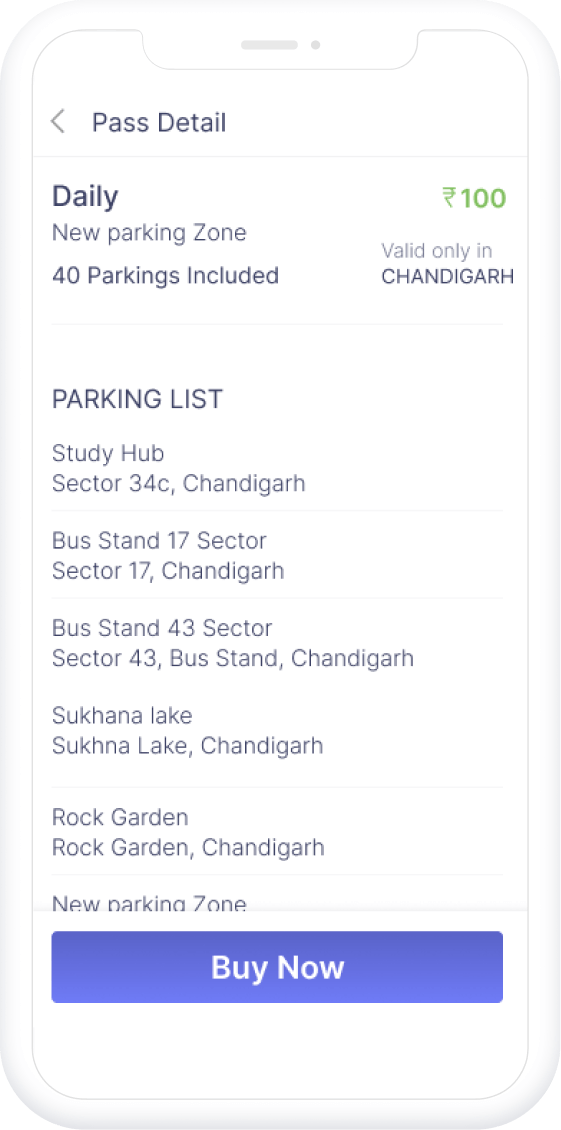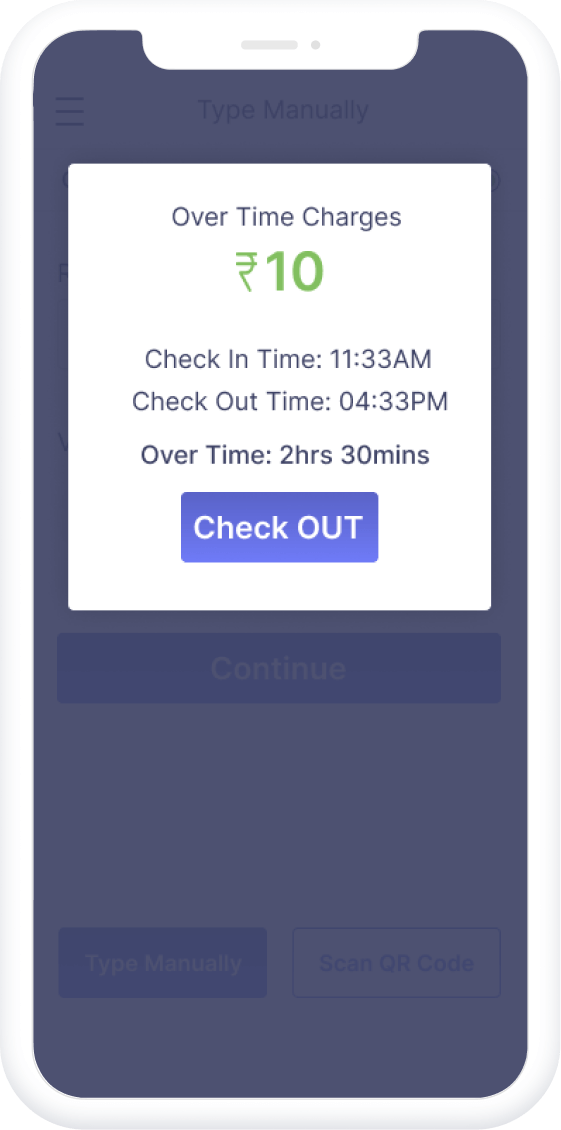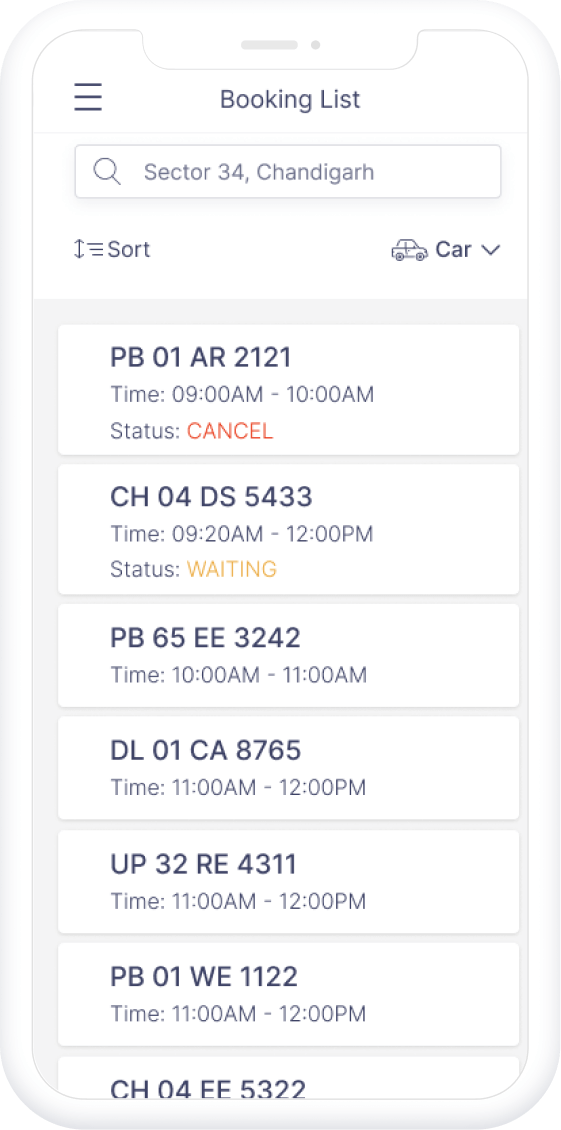 The result
With the introduction of this app, the costs of labor have also been reduced. We no longer need multiple manual attendants at every point to keep track of everything.
Our focus is to always deliver advanced and improved solutions that benefit everyone. The future trends can help in optimizing further plans for a city's development and can also help in designing real estate and cost-effective measures by strategically developing parking where it is needed most.
Let us contact you
and take your business forward!