With an experience of over 15 years, KGLabs has worked on a variety of software engineering projects for the UK government, AdTech, eCommerce, Travel, Financial Services, Insurance, and many other SME businesses.
Problem statement
KGLabs had no online platform, to begin with. They had amazing projects at hand but lacked a digital presence in the market.
Our approach
KGLabs website was built out of need. We made sure to check all the boxes. We started by building a fresh branding for their agency. We designed the logo, created a fresh colour palette, new fonts to fully change their look.
Brand voice
Establishing a brand identity and setting the right voice was an interesting challenge for us. Defining the tone for KGLabs was an integral part before coming up with a further brand strategy.
To help them develop and define their brand voice, we first determined their core messaging and positioning in the market. While discussing this with Kasun, the owner - we narrowed it down to intellectual, fresh, optimistic, inspiring, and confident.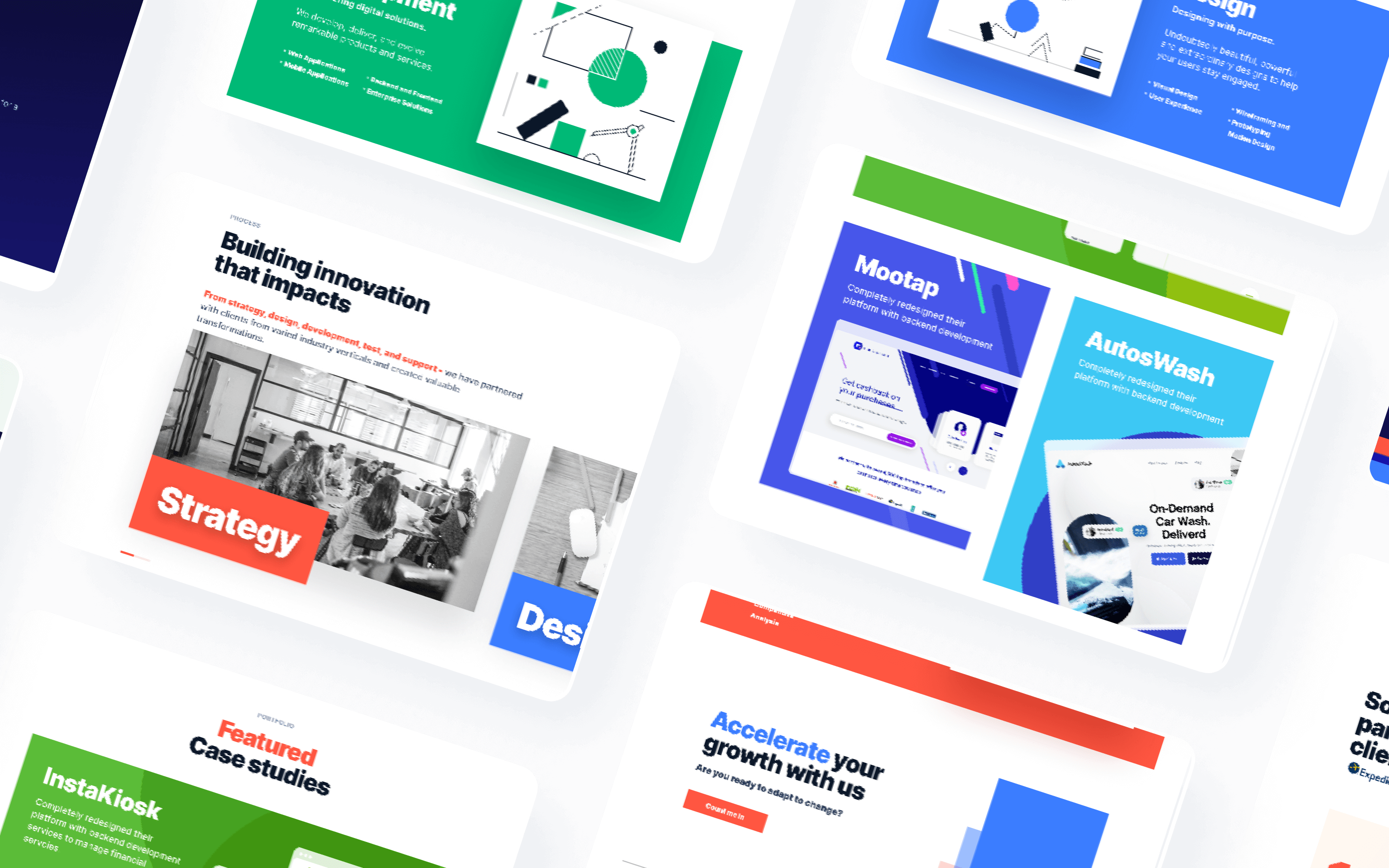 Logo
While finalizing the typography, we chose - Gilroy. It supports the brand system by providing a balanced typeface that rightfully depicts the brand message and provides a technical tone as well. The logo was our focal point because that is how KGLabs would get a revamp.
While executing our research, we unearthed a powerful concept — Semi-Colon. A semi-colon is a fundamental character of development. Not just that, a semi-colon describes a strong relationship between the two sentences, grammatically. Here, that represented the collaboration between KGLabs and their clientele.
Color
We wanted to introduce KGLabs to a fresh color palette that'd justify its brand image, complimented the industry verticals, and helped in building trust. We recognized the need for a vibrant color palette — orange, blue, and green.
Result
Both illuminz and KGLabs teams' are excited at the numerous possibilities we're introducing to the world.
Let us contact you
and take your business forward!