Zomato experimented with the nutraceutical model on their existing platform but discontinued the service shortly after.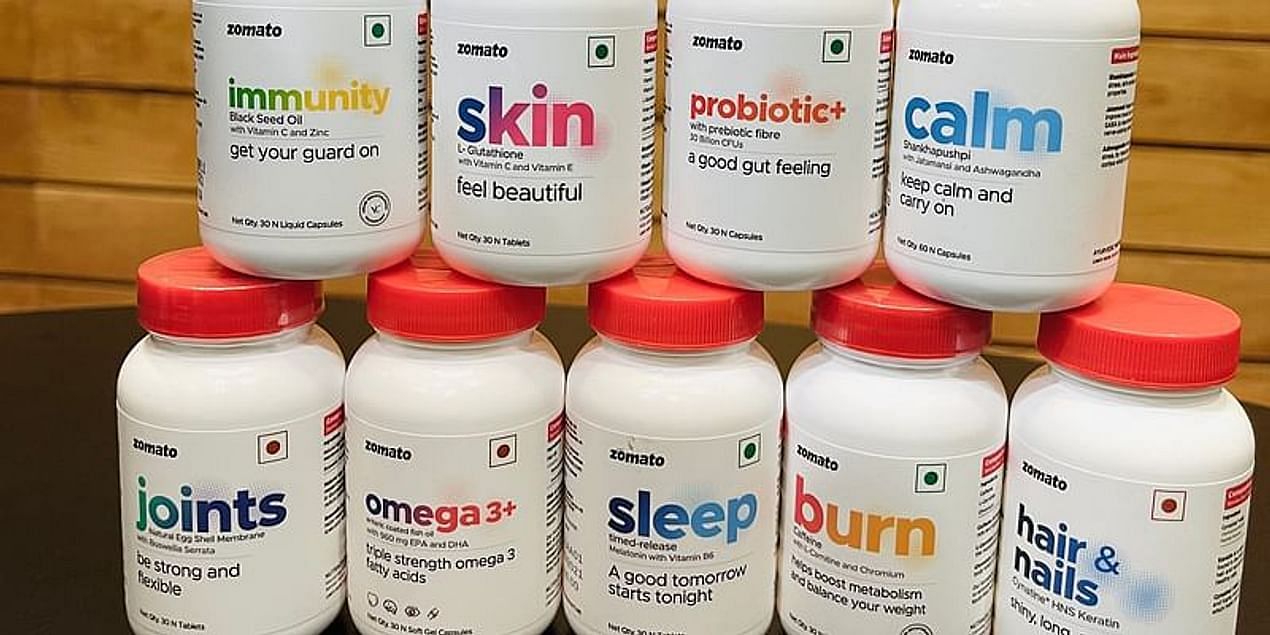 Source: YourStory
The reasons could be plenty but we tried to narrow it down to a few that could have resulted in the suspension of the product line.
1. Gaps in order fulfillment
2. Poor customer service/experience
3. Increase in market competition
Nutraceuticals can be defined as food products that provide medical or health advantages. Products claiming to prevent or treat chronic diseases might range from food to beverages to medications.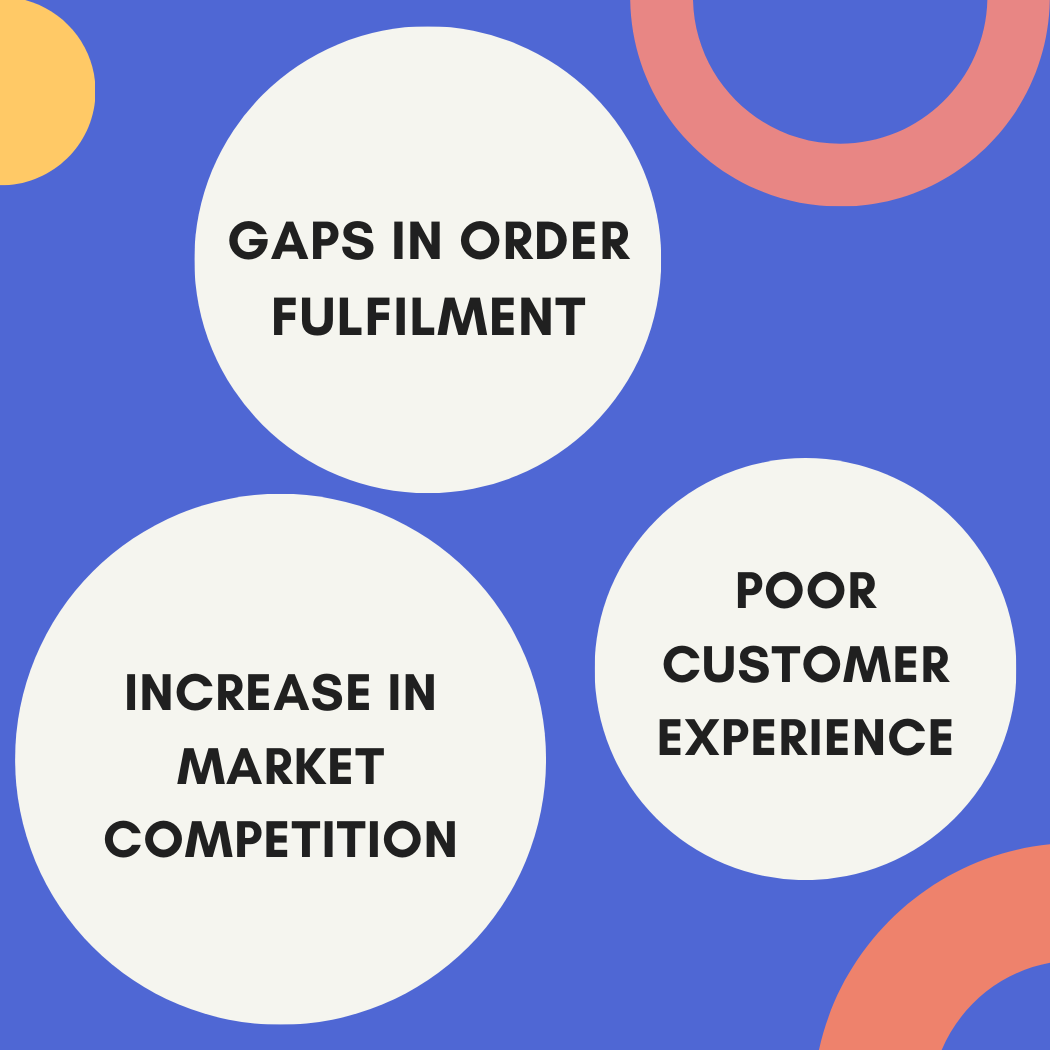 Zomato, the food-tech startup based in Gurugram, launched its own range of health and dietary supplements.
Deepinder Goyal, Founder, and CEO of Zomato announced the company's debut into nutrition supplements or 'functional food' on Twitter.
Why did Zomato start a nutraceutical product line?
Out of all the food startups that we know, Zomato has been one with consistent growth and approach. Now, when Zomato stepped into the nutraceutical sector, it had plans to touch other potential markets.
Zomato may be seeking a large market as the COVID-19 pandemic prompted the rest of the world to place greater emphasis on preventive healthcare.
With more hectic lifestyles, higher patient knowledge, body image concerns, and pill fatigue, demand for nutraceuticals increased in India.
According to an Assocham and RNCOS analysis, the Indian nutraceuticals market might reach $8.5 billion by 2022, up from $2.8 billion in 2015.
TrueBasics, HealthKart, Wow Life Science, HealthVit, Himalaya, Inlife, and Biotrex are just a few of the companies that Zomato was competing with.
Info Edge stated in February 2021 that its investee business Zomato has received $250 million (about Rs 1,800 crore) in investment from Tiger Global, Kora, and others, valuing the online food ordering platform at $5.4 billion.
Why did zomato suspend its operations in the nutraceutical line?
According to a source, the company made this severe decision at a time when the government is preparing to tighten private label standards for marketplace enterprises in the country.
Zomato entered the nutraceutical market last year with the release of health and fitness goods.
While the company confirmed the news, it declined to provide any information.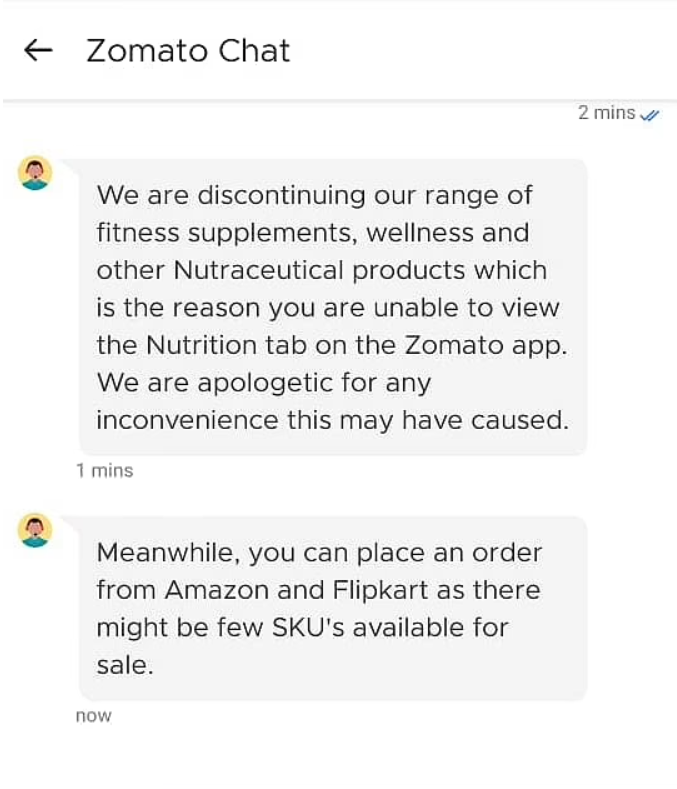 Source: YourStory
Zomato's 'Cleaning-up' Spree
Due to gaps in order fulfillment, poor customer experience, and increased rivalry from competitors, the company, which had relaunched its grocery operation, has shut it down again.
Zomato claims that its investment in Grofers will yield greater results than its in-house grocery endeavor. Which, kind of, makes sense too. The market has been surging at a high rate, and that clearly means cut-throat competition in the market.
It also announced the closure of its subsidiaries in Singapore and the United Kingdom (UK) last month.
On September 1, the food technology company announced the closure of its companies in a stock exchange filing.
It has already announced the closure of its US affiliate Nextable Inc.
Zomato, which went public last month, also posted a net loss of Rs 356 crore for the quarter ended June 30, 2021, compared to Rs 99.8 crore in the same time the previous fiscal year.
During the quarter under review, the company's total income was Rs 916 crore. This was a significant increase over the previous year's income of Rs 283.5 crore.
What could this mean to you?
It can be your chance to come forward with fresh ideas and start experimenting with them. Building a business isn't a one-time approach, it requires complete dedication and commitment.
Platforms like Zomato, who've been in business for years now do not shy away from exploring new market realms.
Do we support this?
Hell yes!
Do we want you to start something of your own?
Yes again!
If you're in this business, you need to be a risk-taker.
We understand that it's a huge commitment to establish yourself in the market. But who said it's impossible?
Yes, you'd need assistance and we'll gladly help you plan.
Or,
If you're already established in the market, why not start expanding strategically?