To lead a healthy life, you must seek healthy habits for yourself, mentally and physically. Everyone has their own way of doing it. It could be Fitbit counters and watching calorie intakes to meditation apps.
The rise of health and fitness apps strengthens this notion. Each year, the revenue from fitness apps grows by 12.5%. By 2026, a turnover of 3.17 billion dollars is expected.
The demand for mental health apps during the pandemic made a space in this category, rising 13.8% yearly.
We support this significant movement towards an improved lifestyle.
Together, we work with you through the development, launch, and marketing of any health and fitness app you are looking to make.
Currently, in the market, the most popular health and fitness apps are:
Strava: Run, Bike, Hike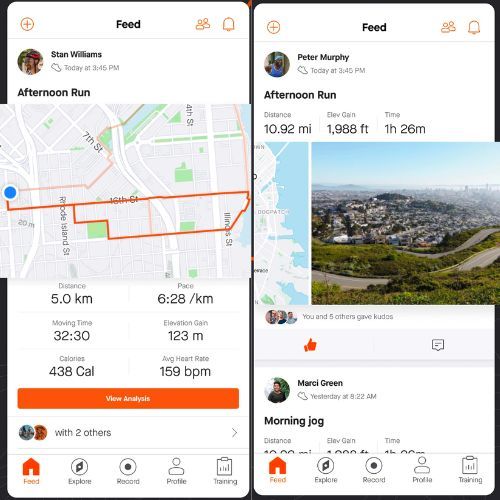 Quickly rising in popularity, Strava enables GPS-based tracking. You can track your route, progress, miles, and time and even share your location with anyone you want.
If you are looking for a social network as an athlete, Strava is for you.
Founded in 2009
Headquarters- San Francesco, CA
100M+ registered users
A freemium model- subscription and events.
Last valued at $1.5 billion in 2020.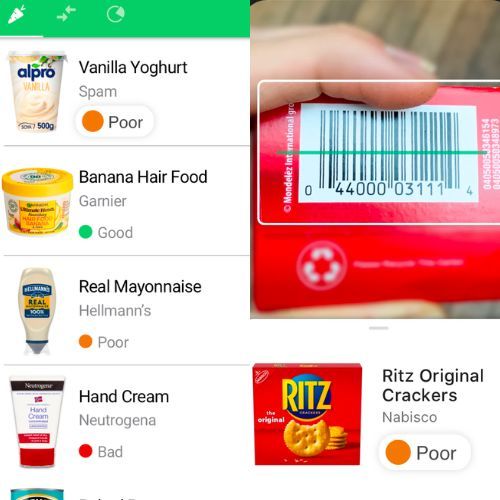 This app allows you to scan supermarket products and evaluate them through color-based results. They also do hygiene and cosmetic products. The most significant factor - transparent funding, independent of manufacturers and brands.
Love off-the- aisle products but it messes with your health?
Download Yuka and start using healthy supermarket products.
Founded in January 2017
24 M+ downloads
Primary revenue - app's premium version
900K independent revenue in 2020
More than 1500K products are listed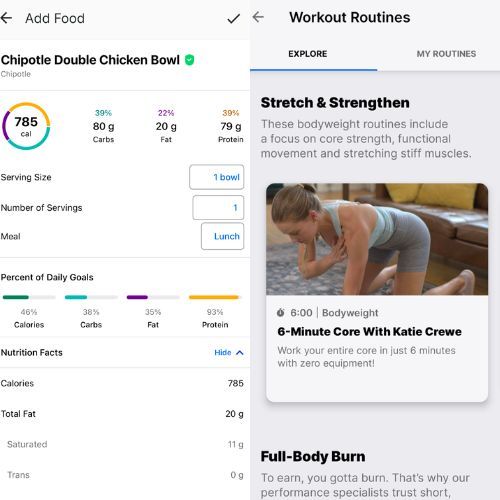 Do you have a fitness goal? My fitness Pal is your app to track calories, diet and activities, all in one place. It is also connected with other fitness apps like Fitbit, Apple Health Kit and Samsung Health for easy use.
Want to keep all your fitness related activities in one place? My Fitness Pal will fit the bill.
Launched 2005, acquired 2015
200M+ registered users worldwide
Available in 19 languages
Freemium model and ad revenues
$128M revenue in 2020 alone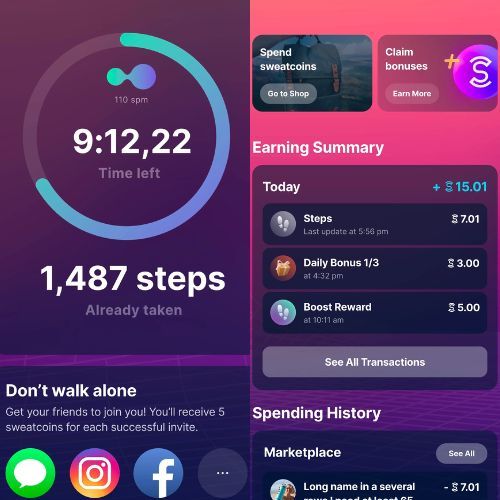 If living a healthy life came with a reward-based motivation, that would fuel your fire. SweetCoin does this by rewarding you with virtual currency for doing certain everyday activities. 1000 steps outdoors = 0.95 sweetcoins.
If you have trouble keeping up with your goals, add a little $$ motivation with SweatCoins.
90M+ users across the globe
It has its own cryptocurrency- SWEAT
Major partnerships- Skullcandy, Fitbit, Audible and more
Main Revenue: Brand and product promotion in-app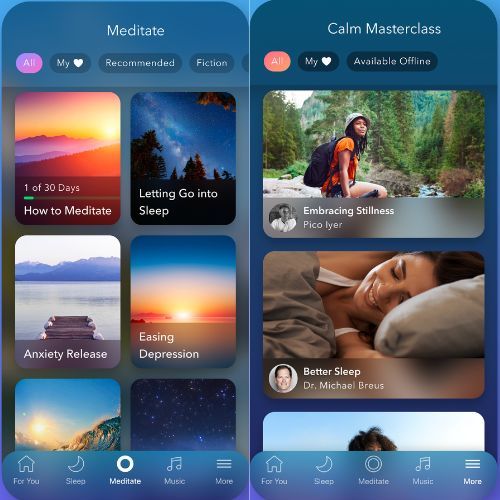 The worst of your mental health is Calm's target. It helps with many special techniques like breathing exercises, sleep stories and more. Some of these stories are narrated by the likes of LeBron and Harry Styles.
Use the Calm app if you have trouble falling asleep, managing anxiety or more.
Founded in 2012
100M+ downloads
Freemium subscriptions
B2B offers and partnerships
Last evaluated at $2 billion in 2020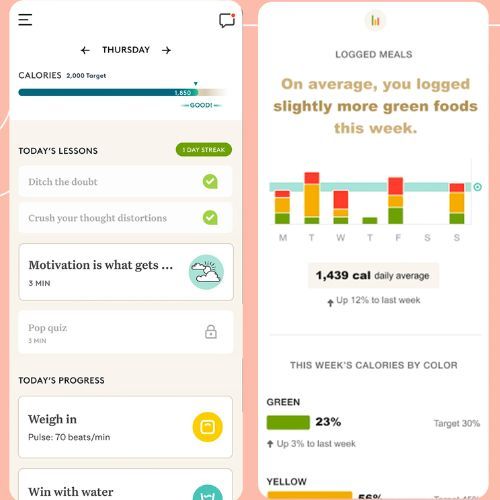 Live a healthy life by making small everyday changes in your life. Noom preaches in practice. You enter your daily life activities, sleep, and meals. The app suggests small everyday changes, aiming for long-term results.
If rigorous workout is not for you make small everyday changes. Download with Noom for a long lasting health management.
Founded in 2008
50M+ registered users
Subscription for weight management
3000 coaches across 39 states
Currently $4 billion evaluation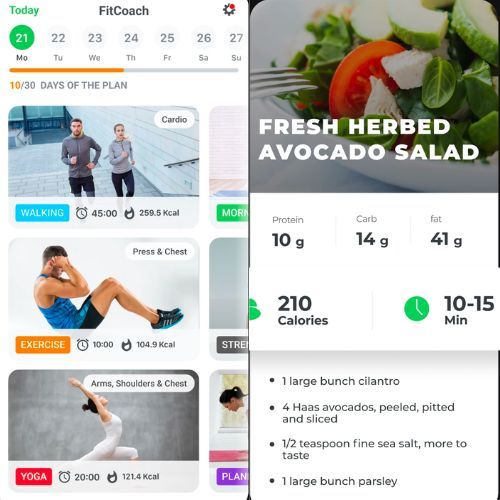 A fitness app that's your home workout coach. You can select body zones you want to work on and get more than 1000 workout plans on FitCoach. You can even get daily personalized plans on the app as well.
If you need a guide for specific workouts, FitCoach detailed app is your savior.
Founded in 2018
10M+ on Playstore alone
Workouts are between 7 to 30 minutes
Lose 200 calories per session.
Subscription model for workouts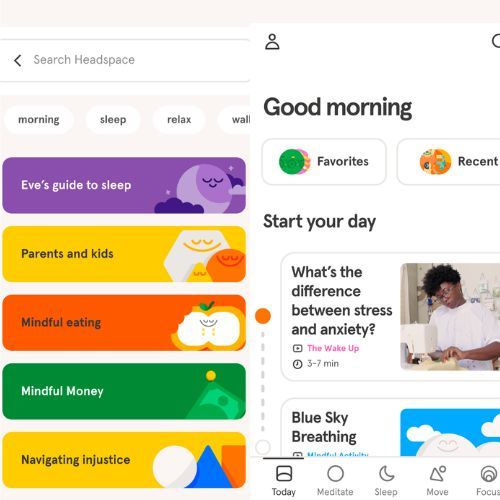 As the name suggests, the app helps you get some space in your busy brain. It provides everyday mindfulness, helping you meditate, sleep, move about, and even wake up.
Need any mental health help? From anxiety to stress Headspace has you covered with FDA-approved programs.
Founded in 2010
70M+ downloads
Across 190 countries
Subscription-based business model
B2B programs for employees
Conclusion
A healthy lifestyle is mental health, physical health, and dietary health.
Noom, Headspace, and FitCoach feel just right for a holistic lifestyle!
Then there are health and fitness apps a little outside the norm like SweetCoin and Yuka that keep you motivated and informed to keep up with your goals.
Other fitness apps like Fitbit and Nike Fitness Club are also rising in popularity. However, they still have to beat everyday usage ranks.
Then there is Planet Fitness Workout which is top 3 on iOS and Android for its gym and community all over the states.
Health and fitness cover many areas, from step and calorie counting to body mass index.
You choose the problems you want to tackle in this industry, and we will work on the solution with you.