Live commerce is an exciting new hot topic in the world of eCommerce. Customers make purchases during live streaming video events, which is a new type of internet buying. This intriguing new method of internet purchasing is already quite popular in Asia, and it is starting to create waves in the United States.
The launch of Alibaba's Taobao Live in May 2016 signaled the beginning of a new era in sales. The Chinese retail behemoth had pioneered a potent new approach: integrating an online livestream broadcast with an e-commerce business, allowing users to watch and purchase at the same time.
Live commerce swiftly became a fixture in sales efforts for Singles' Day, a big shopping occasion in China, and, more widely, as a dependable digital tool for increasing customer engagement and revenue.
Live commerce mixes the purchase of a highlighted goods in real time with audience engagement via a chat function or response buttons. In less than five years, live commerce in China has changed the retail business and established itself as a key sales channel.
According to a 2020 poll, two-thirds of Chinese customers purchased things via livestream in the previous year. While merchants in the West are still lagging behind China in the quest of live commerce, early adopters are beginning to make considerable purchases.
It remains to be seen how this new channel will evolve. It is evident, however, that it has great long-term potential for both businesses and e-commerce platforms. If China's history is any indication, the study suggests that live-commerce-initiated sales might account for 10 to 20% of total e-commerce by 2026.
What is live ecommerce?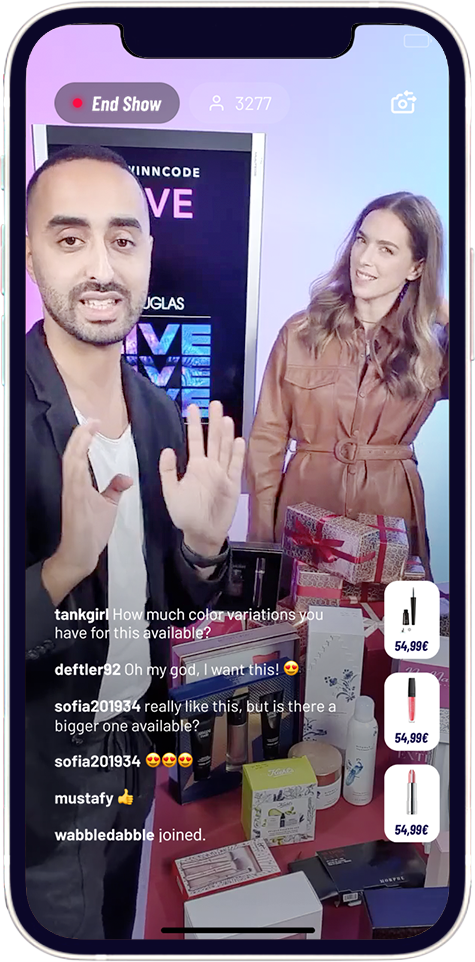 Live commerce augments eCommerce with live streaming video events, integrating the personalized assistance of in-store purchasing experiences with the ease of internet shopping. For example, a celebrity may offer a live product demonstration or endorsement.
The live commerce experience is intended to simulate the feeling of shopping in a physical store. The stream can feature integrated video as well as links to more information like dimensions or size, material, and other ways to wear the garment. This combines the greatest features of a physical store with the simplicity, convenience, and speed of traditional internet buying.
The Benefits of eCommerce Streaming
The advantages of live commerce and eCommerce streaming are enormous. Many of them are extensions of the promise of web-based eCommerce, such as reduced distribution costs, improved customer experience, tracking and assessing marketing activities, and brand loyalty.
Reduces Distribution Costs
When things are sold directly to consumers from a warehouse rather than being transported from brick-and-mortar facilities, live commerce lowers overhead expenses. Live commerce also simplifies the order-of-operations and processes for receiving an order, creating a label, and quickly shipping to customers so that they receive their order as soon as feasible.
Improves the Customer Experience
The influencer works as a customer support agent and a salesman on the floor. They show features, talk about how the product works in their everyday lives, and address consumer concerns. They can also compare and contrast several items and discuss the benefits and drawbacks of each. The influencer-as-brand-ambassador engages directly with consumers, which helps merchants boost customer value.
Brand Loyalty
As customers engage more and more with the individual selling the items, the influencer-as-brand-ambassador fosters long-term brand loyalty. Customers esteem retailers more as they develop a personal contact with the ambassador.
How does live commerce create value?
Live commerce can help brands, retailers, and marketplaces primarily in two areas:
Accelerating conversion
Live commerce is engaging and absorbing, which keeps people watching for a longer period of time. It also narrows the client decision-making path from awareness to purchase. To create a sense of urgency, time-limited strategies such as one-time discounts might be employed. Companies claim conversion rates of up to 30%, which is up to ten times greater than in traditional e-commerce.
Improving brand appeal and differentiation
When done correctly, live commerce boosts a brand's attractiveness and individuality while also attracting extra online visitors. It has the potential to improve current customer relationships while also attracting new ones, particularly young people who are interested in novel shopping forms and experiences. Some businesses are experiencing a 20 percent growth in their proportion of younger viewers.
Types of live e-commerce
What online shopping did for retail 20 years ago — live eCommerce has been doing for e-Commerce today.
Dubbed as live commerce, this convergence of video and shopping helps improve engagement, close the gap between customer and product, drive sales, and — in cases where bidding is involved — increase the average sales price.
Let's take a look at some of the most common formats for live shoppable media.
Online Marketplaces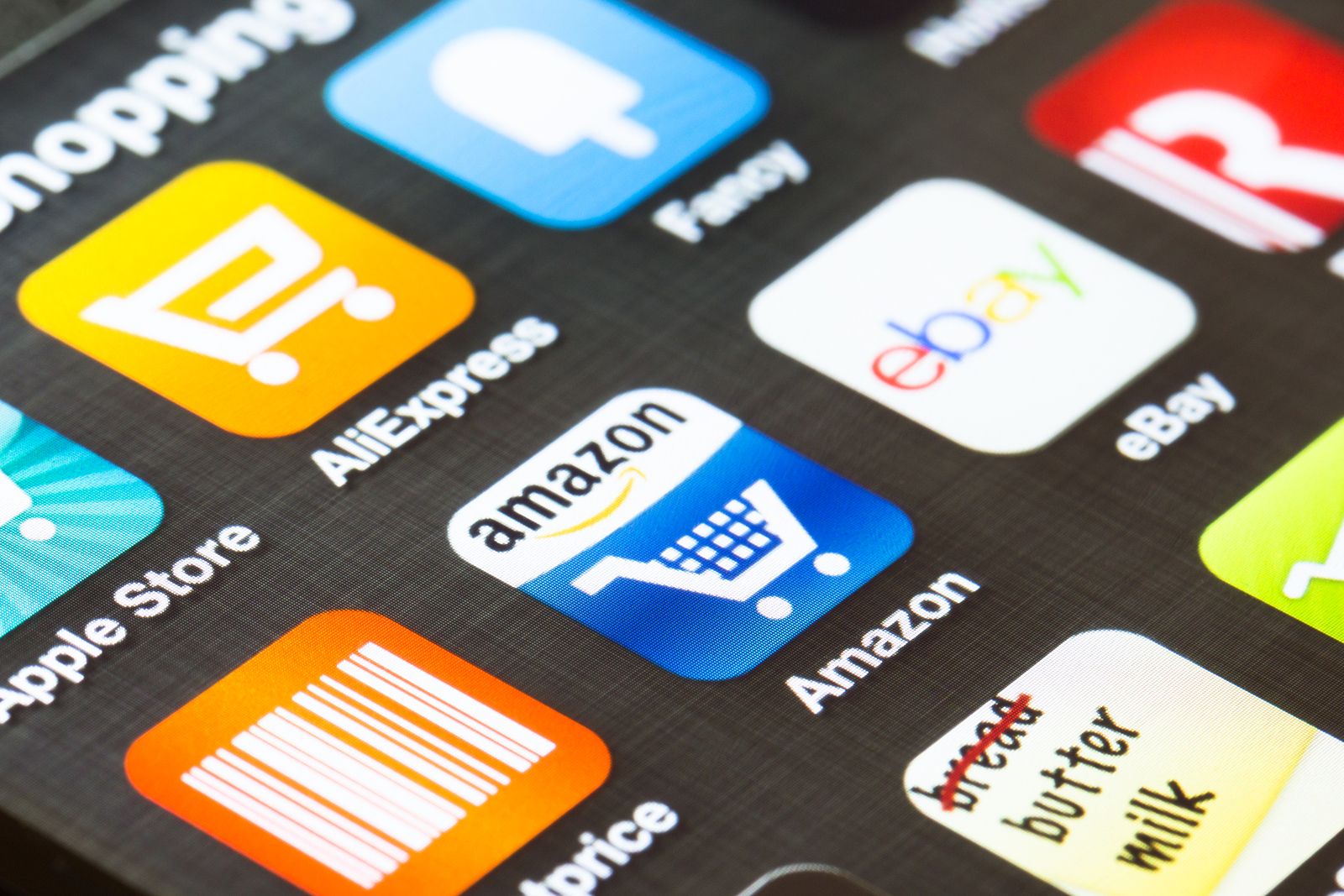 Users may purchase and sell things without ever leaving their houses thanks to online marketplaces such as Alibaba and eBay. However, the inclusion of live video streaming is proven critical in maintaining customer attention. Why? The opportunity to buy online is no longer innovative. Online markets will become extinct unless additional layers of involvement are added.
By incorporating live streaming into the platform, these markets may provide the closest experience to 'being there' for those tuning in from the comfort of their own home. Real-time interactivity mimics the immediacy of a physical marketplace, motivating fast action and increased community involvement.
Live Auctions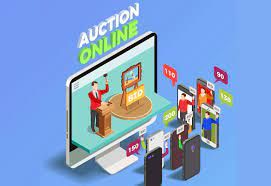 Live video broadcasting is ushering 18th-century auction houses such as Sotheby's and Christie's into the twenty-first century. These companies are linking bidders from all around the world to the excitement of the saleroom by enhancing their internet presence. Live broadcasting allows individuals who are unable to physically present to participate in the bidding pool, reaching players with diverse interests and guaranteeing that each item sells at its correct worth.
Online auctions are a major deal, and real-time video distribution is essential. Any delay in a live feed, whether auctioning off animals or fine art, might prevent bids from being correctly recorded. When adopting these formats online, fractions of seconds can equal to billions of dollars in lost income.
Influencer Streaming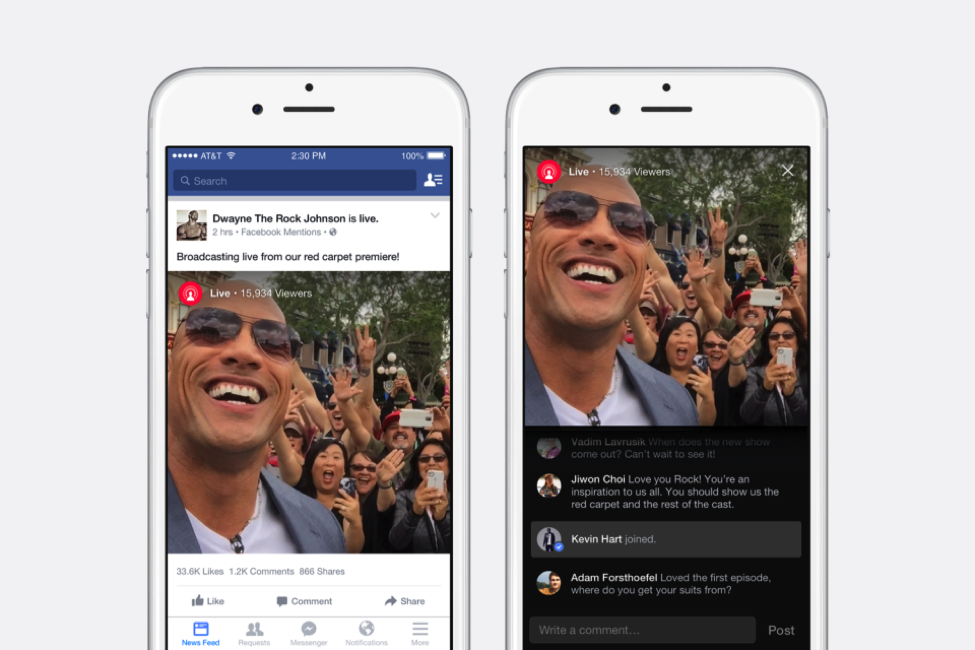 Today's celebrities aren't necessarily on the big screen. Reality TV puts media personalities like Kylie Jenner on the map, and an increasing number of stars rise to fame via social media each day. This has, in turn, opened up new revenue opportunities.
With an already captive audience, influencers can use their personal brand and the power of live streaming to promote their favorite products in an interactive format. Influencer streaming originated on social media, but has now become commonplace across e-commerce sites as well. The format converts younger demographics at the highest rate. While only 26% of the general populations' purchase decisions are based on social influencers' recommendations, the same is true for 44% of Gen Z's.
Live Events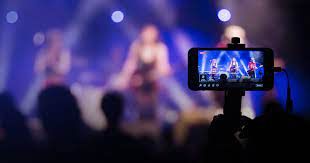 There is a lot of overlap between live events and the above-mentioned categories. Nonetheless, noteworthy events such as product debuts, limited edition drops, and retail holidays such as Singles Day or Black Friday lend themselves very well to shoppable live broadcasts.
Kohl's was an early practitioner of live commerce, broadcasting the LC Lauren Conrad Runway presentation during New York Fashion Week in 2015. Viewers had the ability to purchase any clothing seen on the catwalk via a special webpage, which was delivered via Periscope. Today, shoppable mobile streaming allows fans to buy products from the catwalks of Louis Vuitton and Victoria's Secret, all in real time.
Key Characteristics of Livestream Ecommerce
Livestream ecommerce has several unique features:
Integrated into various platforms:

Most livestream sessions don't rely on new platforms, apps, or services, but take advantage of current popular platforms.

Mimics in-store shopping experiences by showing products in context:

Customers can see the host showcase how products look from different angles and even request that a specific model put on a specific outfit.

Using gamification to make things interesting:

Users may communicate with the host and other individuals viewing the same session, having their questions and concerns answered. Coupons and freebies are occasionally utilized to boost interest, and the emcee may crack jokes. One of our attendees described it as "a new sort of entertainment."

Often reliant on scarcity and urgency:

Users believe that if they do not place a purchase during the livestream, they will miss out on the bargain since it provides big discounts and limited supply.
What's next for live e-commerce?
Because live e-commerce is fast expanding, we may anticipate the following innovations in the coming years:
Micro- and nano-influencers.
Massive Influencers and celebrities with large followings on social media platforms are costly to acquire and may not necessarily make the ideal hosts. Using influencers with a few thousand loyal followers can help you create a more intimate and trusted relationship with your audience at a cheaper cost. According to one report, nano-influencers had 10 times the engagement rate on Instagram as mega and macro influencers.
Expansion into new sectors.
As the scope of live commerce expands, businesses such as healthcare, engineering, finance, and, in time, B2B sectors are expected to join. A major technology business, for example, intends to leverage its livestreaming platform to deliver health-related content and services such as consultations and appointment scheduling.
Innovative formats.
Augmented reality (AR) and virtual reality (VR) can enhance the buying experience by allowing shoppers to see a product from every aspect. Ulta Beauty, for example, collaborated with AR company Perfect Corp to incorporate virtual try-ons in their "Beauty School" webcast. Consumers may be able to have virtual face-to-face talks with show hosts in the future, just as if they were conversing in a store.
Live commerce has become standard operating procedure for successful consumer enterprises in China and most of the rest of Asia, and it is fast moving to Europe and the United States. Some trailblazers have had a far-reaching and far-reaching influence. Others who want to follow in their footsteps will need to act swiftly to devise their own experiments in order to make the most of this exciting new channel.